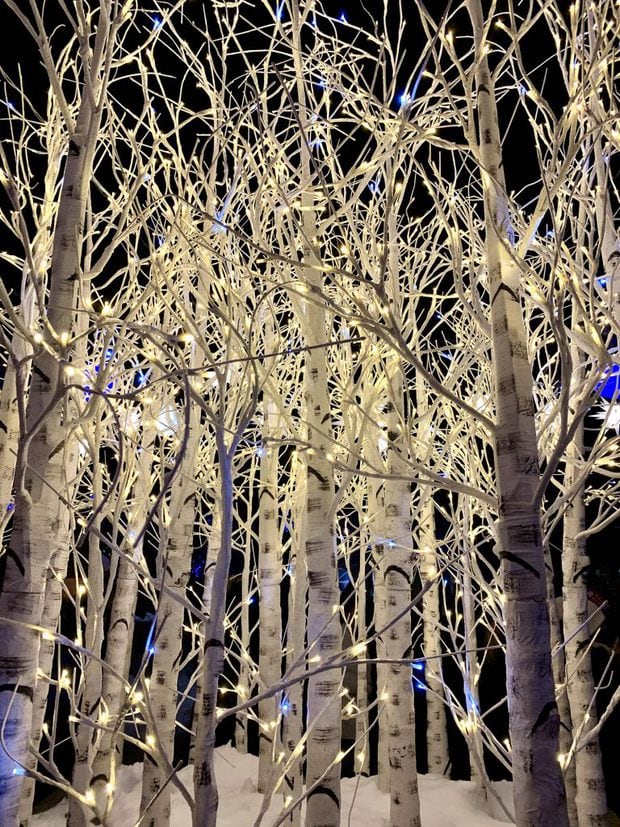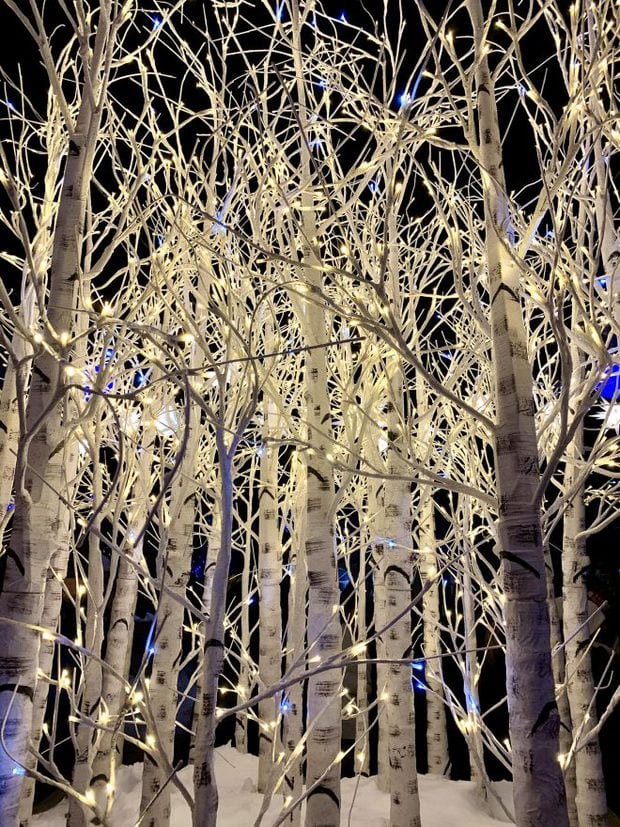 1. Holiday lights are oh-so pretty, aren't they? I remember when I was a kid, we would go driving around looking at holiday lights. There was this place in Kansas City that was this whole drive (or maybe it was somewhere else… Missouri? My memory is foggy on the location) that we would go through in our car. Everything was built around this road, with lights that you could enjoy from the warmth of your own car. Holiday lights always brighten my mood, whether we are freezing our butts off walking through the Botanic Gardens for Blossoms of Light, or I'm just gazing at the Christmas tree in our basement with a mug of boozy hot chocolate 🙂 What's your favorite holiday lights memory??
2. We FINALLY finished arranging our library area in the basement and I have never been more excited to start reading again. Getting back into that habit is difficult, so I am reviewing this list of easy ways to read more books in 2020. Apparently there are reading trackers now? I am totally going to give that a go! There's also this reading log that you can try out that's free for 2020!
3. Song of the Week is First Christmas (That I Loved You) by Shameik Moore. This is the pop deliciousness that I love from holiday music right now. It's totally teeny bopper goodness, but I don't care. Also, if you haven't seen Let It Snow, you should go watch it on Netflix immediately.
4. Do you make New Year's resolutions? Here are 60 stupidly simple resolutions to start with if you are stuck on adding ones to your list. Which ones would you add? For me, I'm excited about #21, 25, 30, and 49.
5. Why strong girls always burn out. REAL TALK IN HERE. Every strong girl out there should read this.