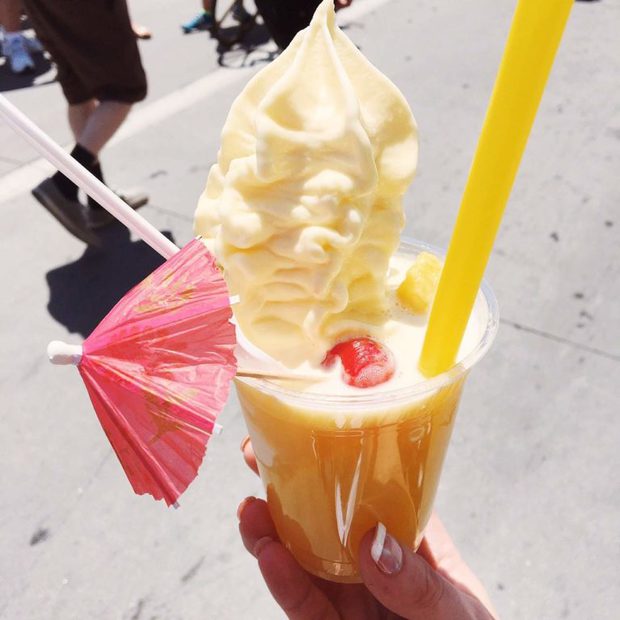 1. Getting this Dole whip on a hot AF day in Denver at Pride just made my entire month. I mean, it's been a freakin' fantastic month… Like, REALLY fantastic and busy and chaotic and overwhelming and exciting and… yea. The Dole whip was just the cherry on top (see what I did there? HA) of it all. How's your June going?
2. These social media burns are everything. I need more people like this in my life…
3. Song of the Week is Pistol by Dustin Kensrue. All the heart eyes, people.
4. How did I not know Late Late Live Tinder is a thing?!? I can't stop laughing.
5. Moms on Snapchat. My mom would be #2, all day erry day.
6. If you are watching Game of Thrones (and if you aren't, I have no idea what you are doing with your life), read through these facts and prepare to have your head explode.
7. I need some weeknight dinner inspiration, friends. I'm in a bit of a lull and all the cooking I'm doing for work is burning me out on wanting to cook dinner… HALP.