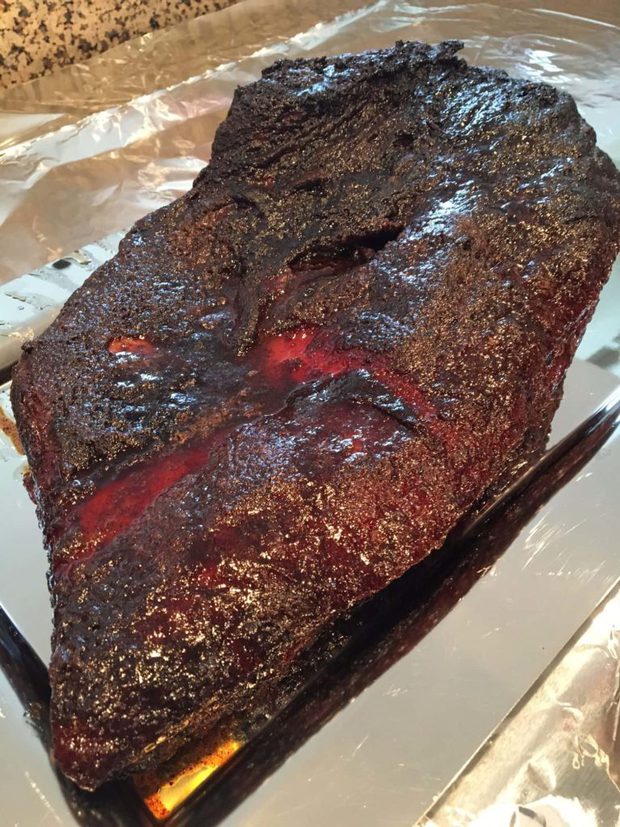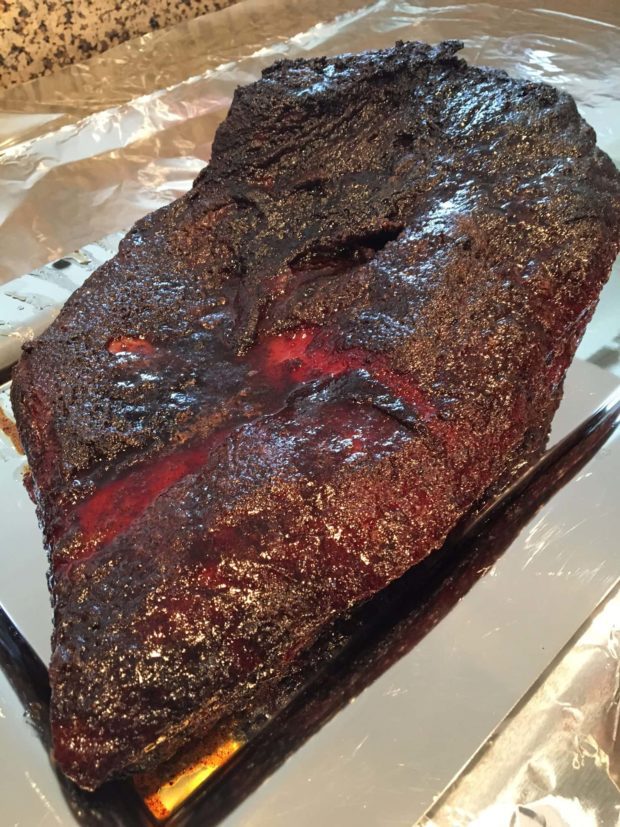 1. This is the most epic piece of meat I've ever seen done at home and it was perfection. This brisket has me drooling just thinking about it… And all that juiciness?? GAH. The dry rub turned into this sticky, sweet, smoky coating that I couldn't get enough of. Especially those crispy edge pieces. Just. Stop. It.
2. Everyone can relate to these awkward moments. Especially #6, 9 and 17…. LOLZ
3. Song of the Week is this killer Stressed Out/Don't mashup by HAZE. All the YES. P.S. are you following my Wednesday Slice Spotify playlist? It's kinda awesome.
4. WHAT is happening on Game of Thrones?!?! After Hodor's story and everything else that's been happening, I literally can't WAIT for each new episode. I don't even know what's going to happen next. AH.
5. Single life gets real. See #15, 16 and 20. Dying laughing.
6. Which GOT character are you based on your fav app? I'll give you ONE GUESS who I got.
7. Getting all prepped for a mini-vacation is the most stressful thing ever. I brought it on myself with all the work I said yes to, I know I know. Still, allow me to let out one final groan of pain before I buckle down and get this stuff DONE. ARRRRRRRRRRGHHHHHHHHHHHH