Wednesday Slice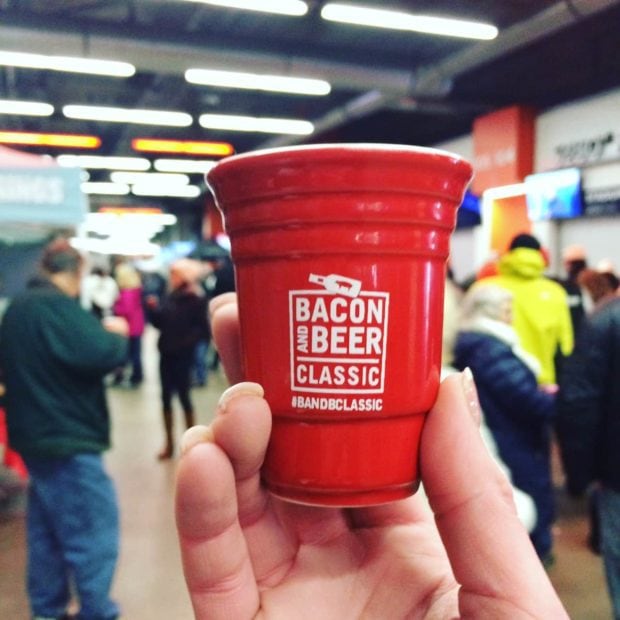 1. Despite the crazy snow, freezing temps and forgetting to bring gloves with me, the Bacon & Beer Classic was just wayyyyyyy too much fun this weekend. It was my first time being a judge and wow, I could get used to that kind of responsibility. "Oh you mean I have to try all the different dishes and beers for the sake of ranking them accurately? Well if I have to…." LOL
2. There's still a few more days left to enter the sparkling beverage maker giveaway I have going on! Shoot over to the post and get your entries in!
3. Song of the Week is I Can Be Somebody by Deorro ft. Erin McCarley. It's the current song I'm jamming out to in the kitchen and running to on the treadmill (if only it was outside… freaking CO weather…).
4. A little early Mother's Day shout out to my mama who has always had my back. Love you 🙂
5. There's a rainbow grilled cheese that exists in the world and I'm kinda losing my mind over it. GAH, want.
6. Why oh why isn't Ryan Reynolds my BF? These tweets make him even more endearing to me. #sonotfair
7. My abs hurt so bad after uncontrollably laughing at these insomniac stories. #5 is just way to close to home for me.