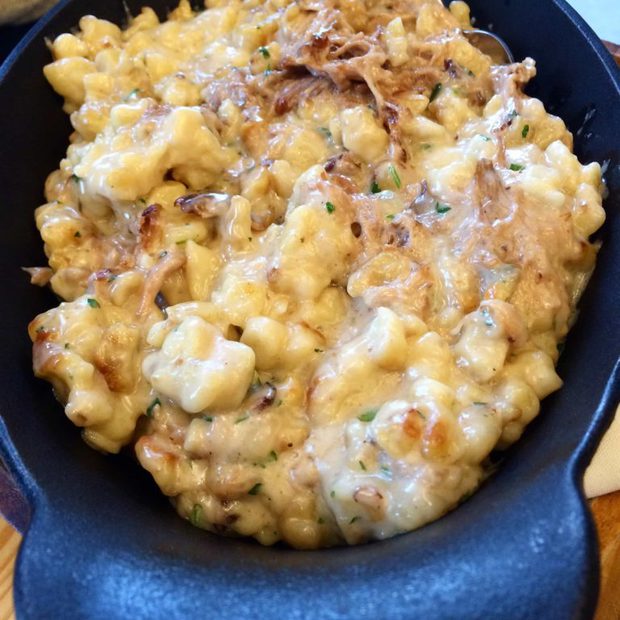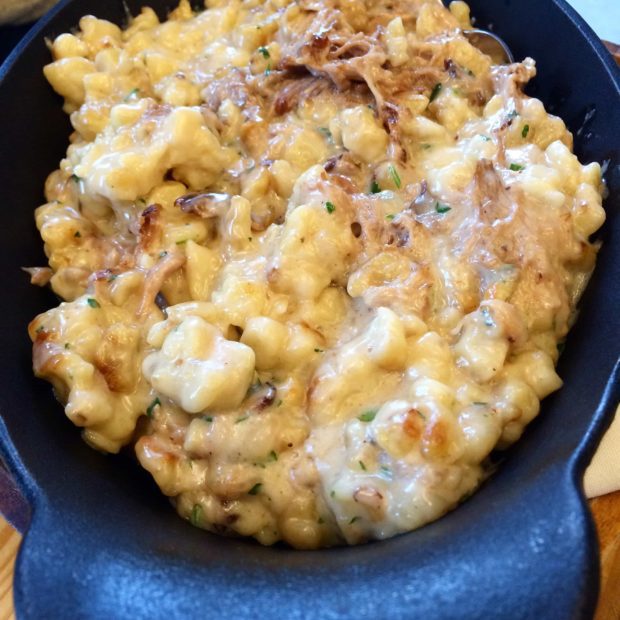 1. I can't even with this pulled pork spaetzle mac and cheese… It was so rich and creamy, plus a couple spoonfuls over some garlic fries became the best breakfast I've ever had in my freaking life. Don't worry, I'll be recreating this magic for you at some point. Possibly piled on top of a massive pile of truffle fries because #whynot.
2. For any of you who aren't the masters of flirting you wish you were (aka me), these might just make you feel a little better about yourself. Or they'll make you want to give up on life. One or the other.
3. Song of the Week is Free by Broods. I'm deep in an alt/indie kick right now, about to switch over to some electronic. This is what's getting me through taxes and one of the busiest work weeks I've had in a looooooong time. GAH.
4. These jokes that are too wrong not to be funny. I'm dying and there's such truth in #3, for REAL.
5. I love this roundup of big questions happy people never stop asking themselves. Pinning this for whenever I need to recenter myself. #4, all day, every day.
6. There's a mashup of Star Wars and Friends in the world, and it's glorious.
7. I think I might be slowly losing my mind this week. I overextended myself of the commitments and I have a feeling come Friday night, I am going to need to drink a vat of wine. That's right, I said vat. Not a bottle, not an extra large bottle, not a barrel, A HUGE VAT. Because I'm an adult and I do what I want. P.S. don't make fun of me on Saturday morning when I feel like dying after drinking all that wine, mmkay?