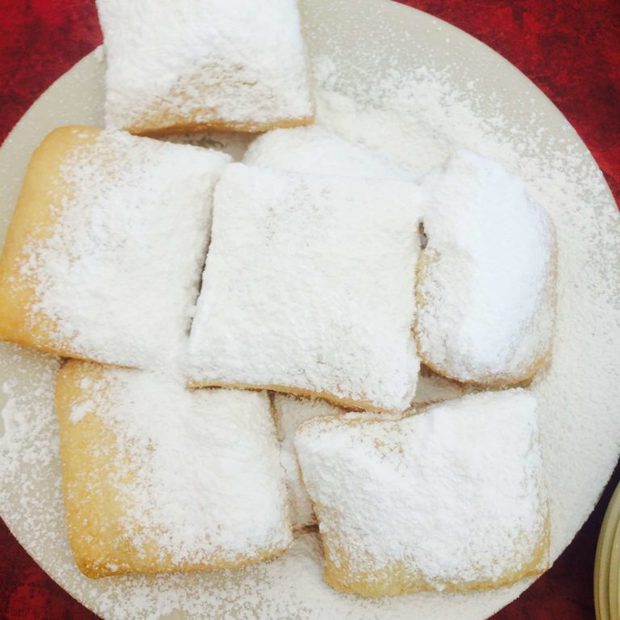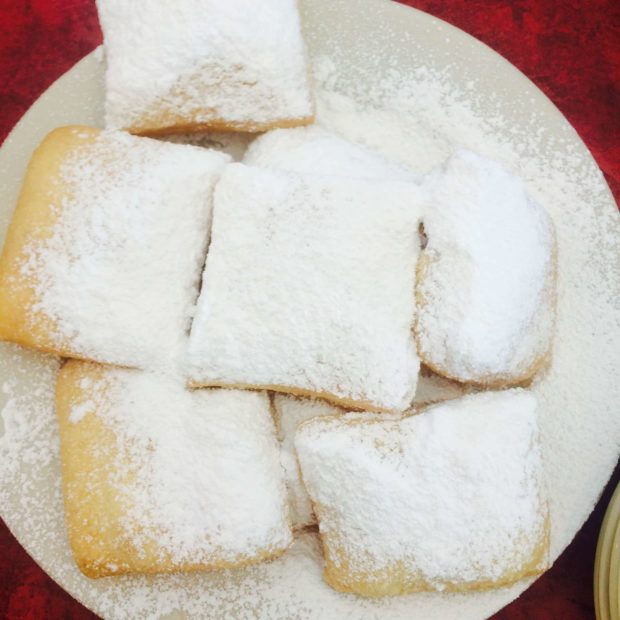 1. My Easter was legit. A plate full of hot, fresh beignets, a Bloody Mary and a couple Sazeracs. Not to mention the pizza and beers (yep, I said "beers," officially a beer person now!) I spent the night indulging in, ending in a slice of Chocolate Bourbon Caramel Tart. #ohsoworthit What did you do for Easter?
2. I am obsessed with BBC's Sherlock right now. How did I never know about this show?! I feel deeply deprived. It's just so so good. And then there's House of Cards that I am finally working through the current season of (please no spoilers!). What are you watching right now? I'll be done with these soon so I need something new to freak out about!
3. Song of the Week is HandClap by Fitz and The Tantrums. Queue me dancing around in my car with all the windows down and this blasting at full volume. Summer get here NOW.
4. Remind me never to date again after reading through all these hilariously bizarre Tinder convos…
5. Though I would totally date one of these Dog Dilfs of Tinder… Oh Instagram, how I love you.
6. Wednesday laughter, provided by Conan O'Brien. Thank me later.
7. Hell's Kitchen. FINALLY we say goodbye to Jackie. Finally. Thanks for the memories, girl. You scared the crap out of me every episode.