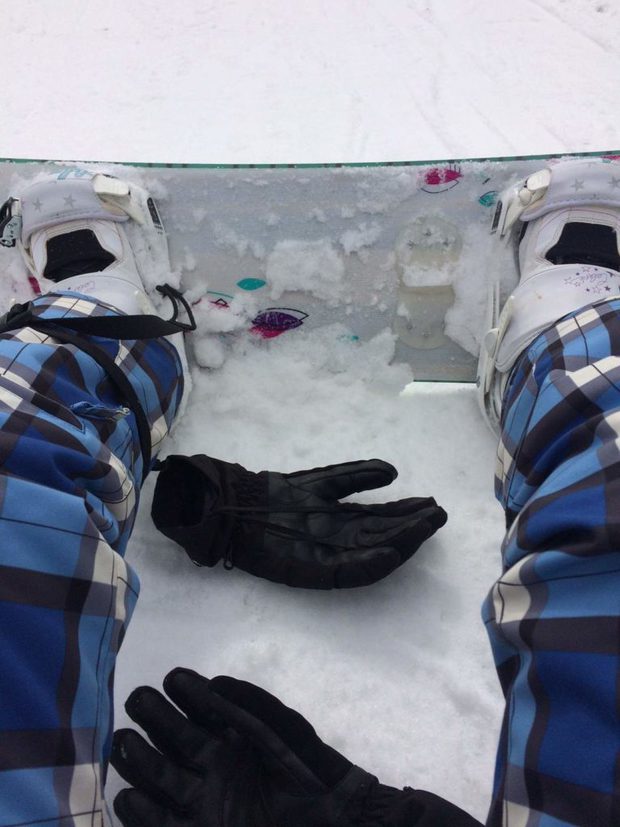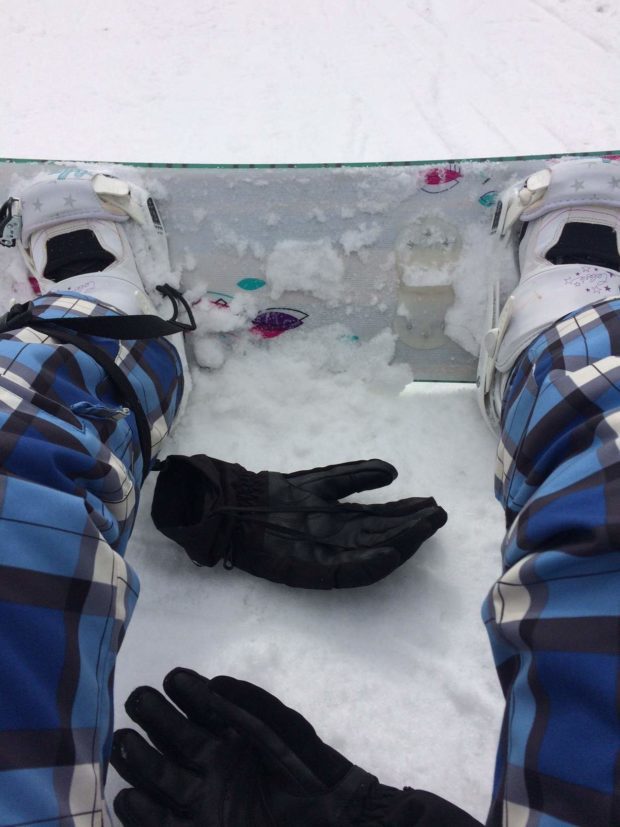 1. Ok I have A LOT for you this Wednesday Slice so… here goes. First, I survived being out on the mountain on runs completely solo for the first time ever so SCORE. And I've officially graduated to blues! GAH, I couldn't be more proud of myself. Except for the part of the day when I let a stranger take me up to the top of the mountain and trusted the "oh yea, it's totally an easy blue"… The result? A horrible crash with a pulled shoulder and a nice cut on my chin…. UGH. I still made it up for yet another blue run (why? I have no idea. Pride I'm sure lol) and locked down my first full day of boarding with a cool 8 runs under my belt. I also got stuck on the chairlift for 20+minutes (hello worst nightmare), but got a free lift ticket out of it. I win!
2. BIG ANNOUNCEMENT! I have my first e-book available for FREE. It's called Nosh & 'Tails and it's your ultimate guide to happy hour – completely with recipes, menus and pairings so you can host a killer happy hour bash whenever you want. To grab the book, head over to the sidebar and sign up to receive Cake 'n Knife email updates! Once you confirm, you'll get the link to download it for FREE. Did I mention it's free?
3. Song of the Week is Wicked Game by James Vincent McMorrow. Yes, it is solely because of the GOT trailer that recently came out and I'm not even a little ashamed to admit it.
4. Have you seen the trailer for Seth Rogen's R-Rated animated film, Sausage Party? To say I'm somewhat disturbed would be putting it mildly. Especially since immediately after watching it, I had to peel a potato. #traumatized Have no idea what I'm talking about? Just watch it.
5. Who remembers PostSecret when it first came out? That feels like forever ago. I remember being so obsessed with it back in college. Be prepared to have your heart ripped out with this round up.
6. 14 things only highly creative people understand. #1, #6 and #7 especially.