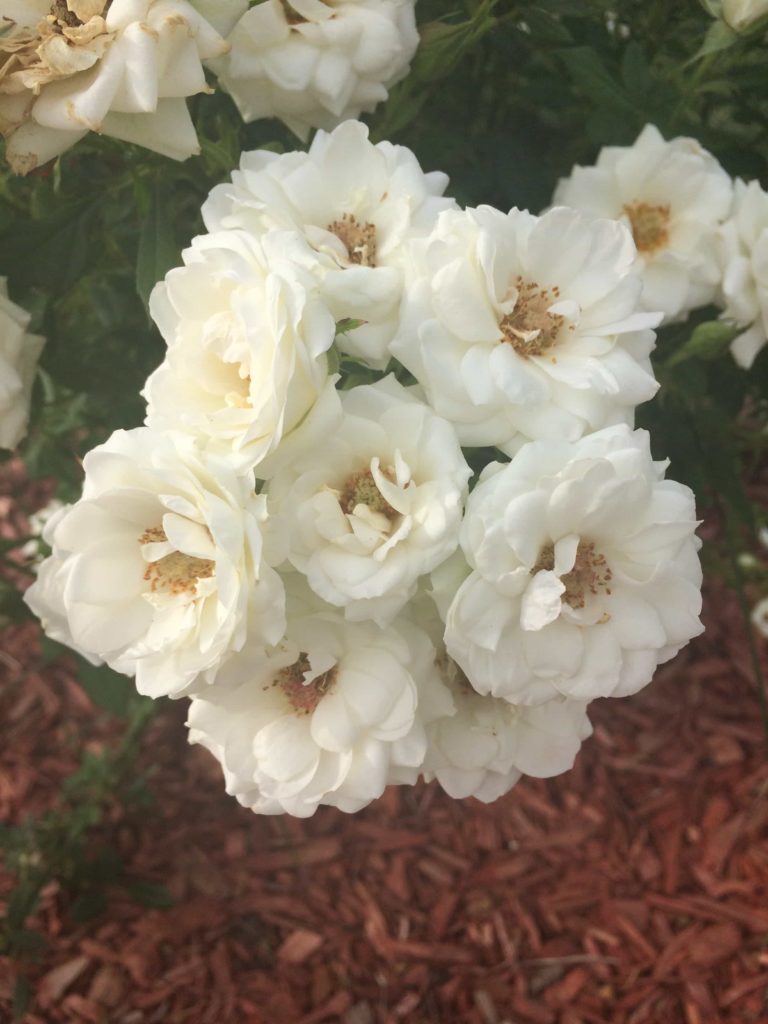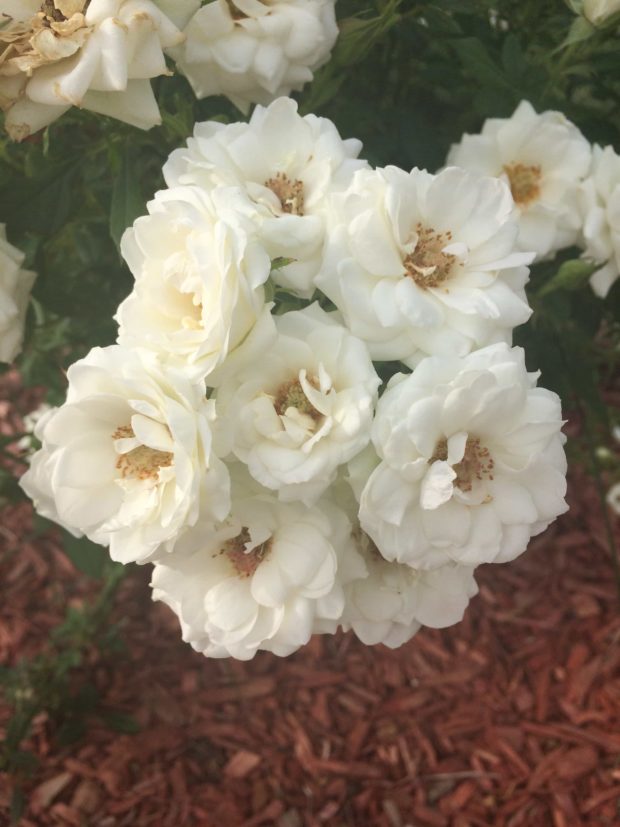 1. I love this miniature rose bush in the front yard… It's getting so darn hot, the blooms will probably be gone soon, but coming home to it every day has been such a joy. What is it about roses that make you feel like things are right in the world?
2. Have you heard about the new Harry Potter play? Man, what I wouldn't do to be in London when it starts… I totally hope all of these questions are answered in it! I can only imagine what it will be like!
3. Song of the Week is off a mixed CD from a very dear friend that I have been playing on a loop for about two weeks straight. Be Still by The Killers. It's been keeping me sane during this crazy job transition time.
4. Speaking of job transition… Only TWO days left at the office… I am a rollercoaster of emotions – up one second when thinking about the future and all its possibilities, then down the next when I start to doubt my ability to make everything work the way I want. GAH, someone please tell me it gets easier?
5. How much do I want to go to the US Virgin Islands? Well this post totally has me swooning – talking about an incredible trip! And crab pumpkin bisque at sunset….? COME. ON. Get me there NOW.
6. Anyone else cracking up over the failure that was the Twitter chat with the author of Fifty Shades of Grey? I kind of can't stop laughing… I mean, I know it's mean… But it's too amusing, I can't help myself!