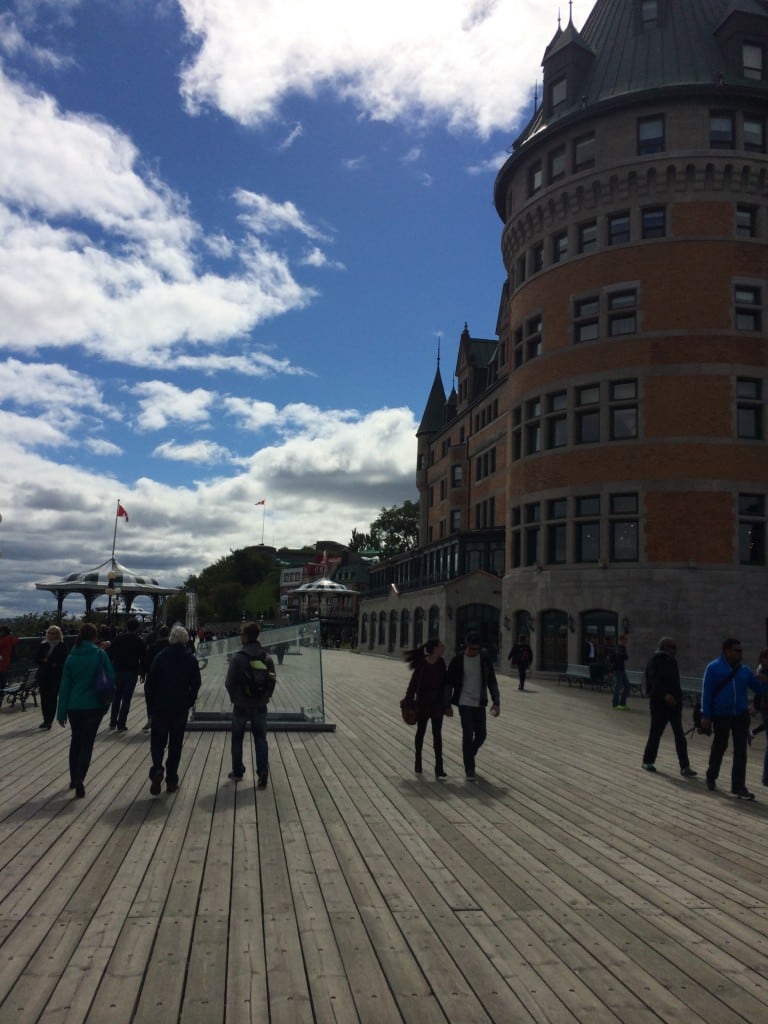 1. I have been missing Quebec recently, especially this boardwalk. I would give anything to be here again, sitting on a bench, gazing out onto the water without a care in the world… This month has been pushing me to the limit with each passing day, I am craving some peace and quiet. And an abundance of poutine.
2. I am totally known for obsessing over a song, especially if it's anything by Death Cab. This list is alllllll too familar.
3. Song of the Week was going to be Step Out by José Gonzaléz because I caught The Secret Life of Walter Mitty late last week and I still love that film. But then Susannah introduced me to this amazing song. Just YES.
4. This dog doing yoga. Because it's too adorable and the guy is speaking in Italian (Italian makes everything better).
5. Valentine's Day is coming up quickly and usually I don't do much but indulge in too much chocolate and whatever else I can get my hands on. Do you do anything special every year? Or better yet, do you cook and eat anything special?
6. So I don't know if I've told you yet, but I have some BIG changes coming up on the site in the next month or so. I am working on a new look for the site and I am so ridiculously excited to share it with you! I want to tell you about every detail, but I am pretty sure I would bore you all to death. Just know that there are exciting changes coming and you are going to LOVE it. Trust me.