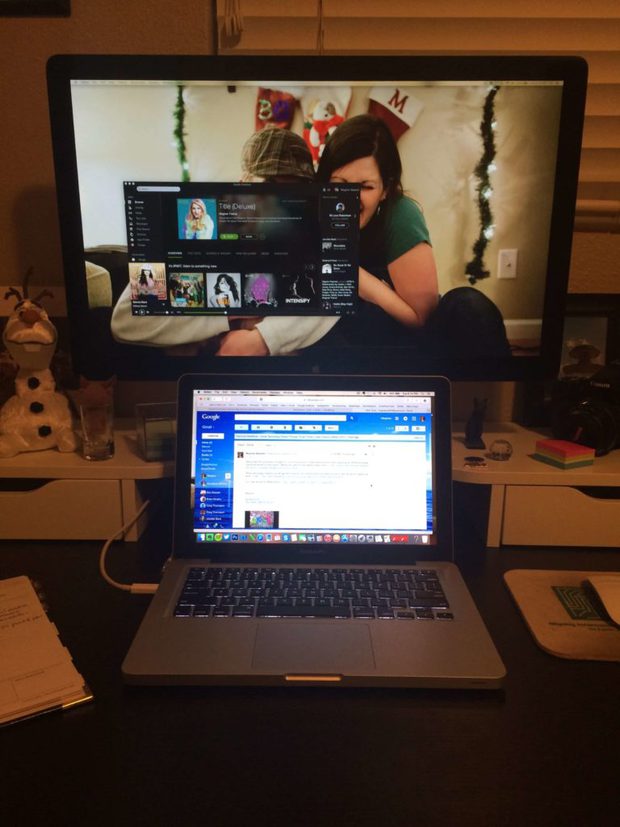 1. I finally have a real desk with space for everything! I just can't get over it. Is it sad that I haven't had this experience since I moved out of my college dorm? Oh and yes, that is Olaf (1 of 3 gracing the desk at the moment -HA!).
2. Dying over this post about straight vs. curved croissants – especially because I just signed up for a French pastry course at the end of this month. Maybe this will put me ahead of the curve? 😉
3. These amusingly depressing refrigerator magnet poems are exactly what I should have done with my word magnet set when I had it… Why oh why did I throw those away!
4. Song of the Week is Our Own House by MisterWives. It's become my new running song that distracts me from the pain and practically has me dancing on the treadmill!
5. I have really gotten into podcasts over the past week or so. The Accidental Creative, Eat Your Words, and The Splendid Table are just a few that I have been burning through during the workday. I might overload my brain with information but it's so worth it!
6. Who is watching MasterChef Junior?? I don't know what you all are thinking but Cory and Ryan Kate won my heart in the first episode! When I have a child, can they be just as awesome in the kitchen? It's my secret wish to have a tiny little MasterChef child who will cook me dinner every night…
7. What are you all cooking lately for dinner? I am really trying to stick with the whole diet thing but I am feeling a bit stumped when it comes to consistently healthy dinners (I love butter and fried things and cheese waaaaay too much…). Help?