Wednesday Slice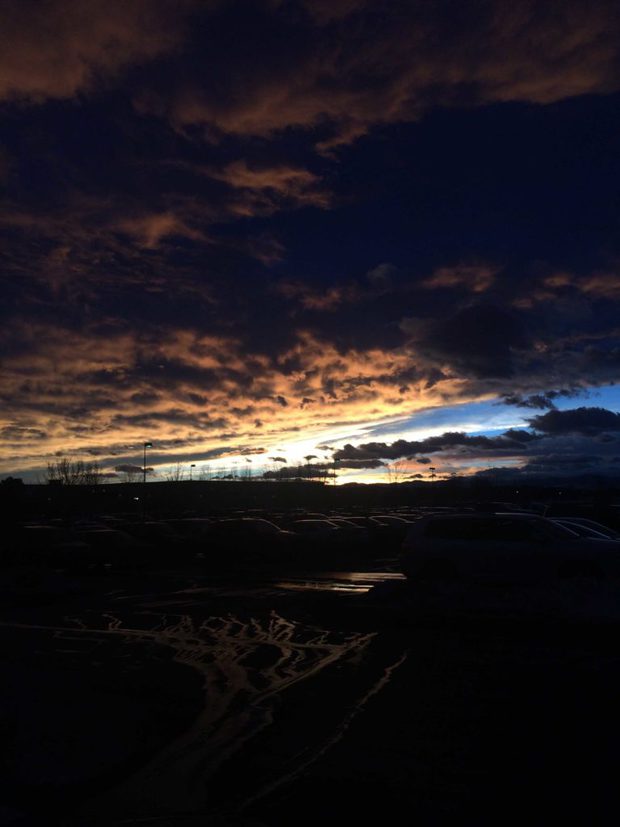 1. I am still swooning over Monday's sunset… How gorgeous are those colors?! I only wish the sky would light up like that every single night.
2. These counter-intuitive lessons are ones that I can completely relate to as I creep closer to 30. Particularly #3 and #12 – I am keeping these in mind as I stick to lofty dreams and resolutions for 2015! 
3. Song of the Week is Dangerous by David Guetta featuring Sam Martin, partially because the song is perfect for snowboarding seamlessly down the mountain and partially because the video is a mini-movie, complete with fast cars and hot women, LOL.
4. Don't these raspberry white chocolate overnight oats look incredible?! From a person who doesn't love breakfast, that's seriously saying something.
5. MasterChef Junior is back!! Another season of cute lil' ones cooking their hearts out without all the crazy drama you get between adult contestants on MasterChef or Hell's Kitchen. I can barely contain my excitement! Who are you betting on for the win?
6. On top of MasterChef Junior, Worst Cooks in America is back too! This is exactly what I watch immediately after MasterChef Junior when I am feeling like a completely cooking failure. It's just the little pick-me-up I need to remind myself that I can, at the very least, boil water without setting the kitchen on fire, HA.
7. It's the first week of the New Year! Have you all stuck to your resolutions so far? Dieting has been my major battle but at least I am getting back to the gym – baby steps, right?