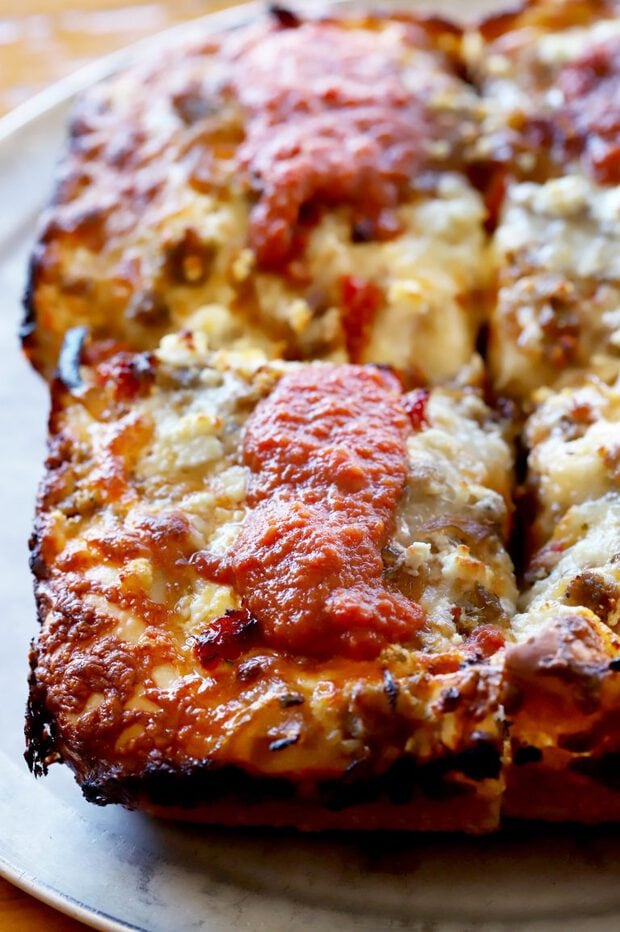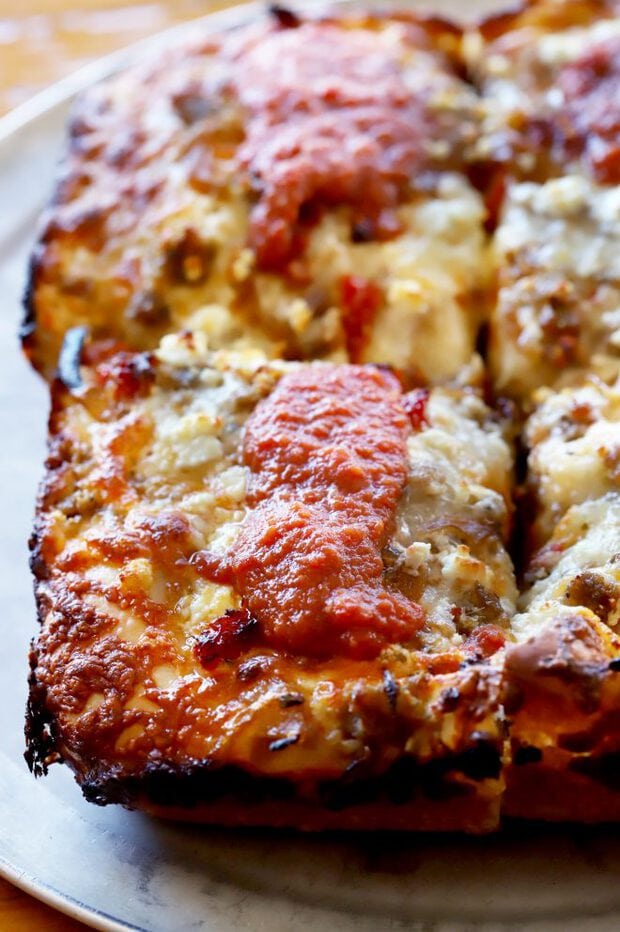 1. Something I am oh-so ready for right about now? A GIANT slice of Detroit Style pizza from Hops & Pie… Ok, so I have been putting my body through the ringer lately. I am off to Europe in a couple months and I have quickly realized that I need to get in shape a bit more. Not just so that I can walk for miles and miles, but also because, I'll admit it, I've put on a few more pounds than I would like. As much as I HATE the idea of a diet, that is exactly what I am doing right now. I am dieting, and it's hard. The cravings have been INTENSE this week, and when paired with some INSANE workouts.. My body feels like it doesn't know what the hell is going on. SO, if anyone out there has some diet advice or some healthy tips, I am ALL EARS. Also if you just want to complain about how much eating healthy can be annoying or how much you wish you could join me for this pizza, FEEL FREE. My sassy level is operating at about 200% more than normal right now, so bring on the bitch fest my friends.
2. Now that I've had my little rant… here's the change you should make to live a more beautiful life, according to your zodiac. Mine of course had something about silver linings… UGH I hate when this stuff is spot on sometimes.
3. Song of the Week is Slide Away by Miley Cyrus. Watching Miley's evolution as an artist has been intriguing to say the least. After seeing her performance in the latest season of Black Mirror and hearing this new song, I have to admit I am a fan again.
4. Which owl from Harry Potter are you, based on your reading habits?? Say hello to Errol over here 😉 What did you get?
5. If anyone out there is struggling with workouts like I am, here's 7 reminders to make your workout sessions a little bit easier. #6 has honestly been working for me, and I am NOT ashamed.
6. 19 of your favorite twisty reads about serial killers! One of my besties is listening to a bunch of crime podcasts so that's gotten me inspired to read 🙂