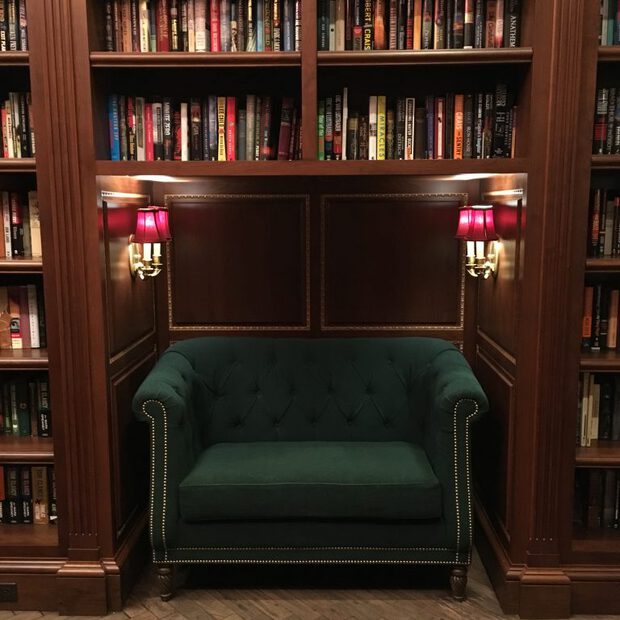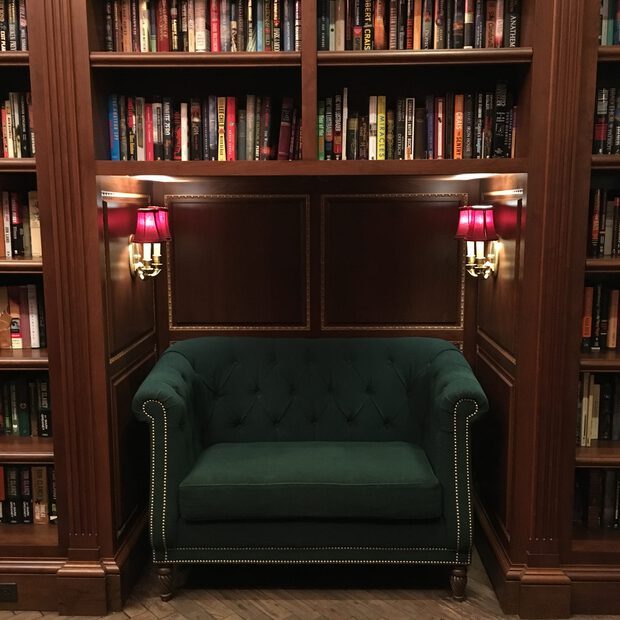 1. Lately, my one saving grace has been books. Whether it's physical books I'm holding in my hands, or an audiobook I listen to as I cook in the kitchen, these stories have been taking me away to a whole different world lately. I just finished About What Was Lost: Twenty Writers on Miscarriage, Healing, and Hope (aff. link) and am now starting Waiting for Daisy: A Tale of Two Continents, Three Religions, Five Infertility Doctors, an Oscar, an Atomic Bomb, a Romantic Night, and One Woman's Quest to Become a Mother (aff. link). These two have really been helping me navigate the world of miscarriage and this new club that I am a part of (that I kind of wish I never had to be a part of). It's been healing, and escaping into the worlds offered in audiobooks has been the break I need from the grieving process as well. All I can say is I am desperate to put together our library corner in the basement now – I mean, how cozy does this library nook look from The Broadmoor? I think it's about time I escaped back there for a long weekend, don't you?
2. Fellow book lovers – if you have vacations planned like I do, here are some essential vacation tips to read through. Love ALL of these!
3. Song of the Week is How Do You Sleep? by Sam Smith. It's a bit off the melancholy folk funk I've been in, but I'm also like, WHOA that video though. I haven't seen much from Sam Smith lately (maybe because I live under a rock), but this is NOT the Sam Smith I remember from a long time ago. Work. IT.
4. 12 throwback movies that still hold meaning 20 years later. This made me so happy and nostalgic to read, as well as sad because how has it been that long since these movies came out?!
5. Yea, I'm still on the book thing so I'm just going to continue to theme the rest of this post around books. So here's matching Harry Potter couple/BFF tattoos that everyone should get. I already have a matching Deathly Hallows tattoo with my bestie, so which one to get next…?
6. I've been having trouble getting out of bed in the morning for the last couple of weeks… I am hoping these bookish good morning quotes will help? I don't know… Suggestions welcome!
7. The New Yorker put together a list of the best cookbooks of the century so far – do you think any are missing? How many of these do you have?