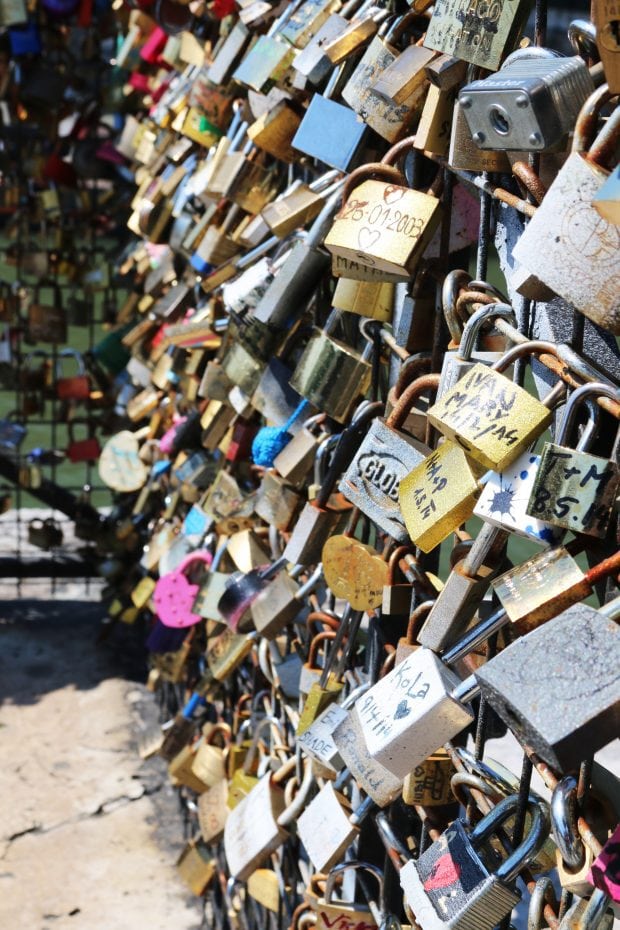 1. I am FINALLY home for an extended period of time people. FIN-A-LLY. The last month has been full of trips – 48hrs in Philly, a staycation in downtown Denver, a dear friend's wedding up in Estes Park, and a weeklong conference/food fest in Chicago. Phew, all I can say is I am so exhausted, elated, and overwhelmed with all the lovely faces I've seen again and the new ones I've met! It's been quite the whirlwind and I am finally feeling like I can be home for a while to settle in and get. to. WORK. I feel like I haven't been as present lately for you all, so I promise that's really going to change this summer. I just need my feet in the same place for more than a few days before I can get back to normal… or close to normal? or BETTER than normal? I am rambling at this point… ANYWAY, I feel like I haven't heard from YOU ALL in a while, so I have a few questions!
First, I keep meaning to pick newsletters back up! Do you want to see those once a month or more frequently? Do you want anything more from my newsletters?
Second, what's your biggest struggle with cooking right now? Tell me in the comments below because I want to focus on helping you, my favorite people in the world!
Finally, what social platform is your favorite to engage on? Are you a Facebook fiend or are you Instagram intense?
I SO appreciate any answers you are willing to share with lil' ol' me!
2. I have been rewatching Friends… AGAIN. I don't know what about the show has been putting me at ease lately, but I always enjoy rewatching it. Well, for the most part because then I stumbled upon these 10 harsh truths you should know about Friends you might not like, but need to know. SO MANY ARE TRUEEEEEE.
3. Song of the Week is Summer Days by Martin Garris feat. Macklemore & Patrick Stump. Talk about freeeeeeshhhhhh! I could jam out to this all summer long. I just wish I was by the pool with a cocktail instead of doing work in the backyard… le sigh.
4. Here's what Harry Potter character you are based on your zodiac sign. I'm slightly offended that I'm Lockhart?? RUDE.
5. Did you read Ella Enchanted as a kid? I VIVIDLY remember reading it when I was young. I remember imagining the world, what the characters looked like, and every other detail. To be honest it's the reason that I refuse to this day to watch the movie they did. The world I created in my mind is just too perfect to mess with. So obviously I LOVED reading this –> why Ella Enchanted is the most perfect book ever.
6. So we are redoing the basement right now and are creating a cute little library corner. The kind of nerdy thing I've always wanted, you know? I am totally digging so many of these unique bookshelves, and I might even have to get one for my office for all my cookbooks (the collection never stops growing…). Which would you add to your home? I'm a sucker for ladder bookshelves, I can't lie…