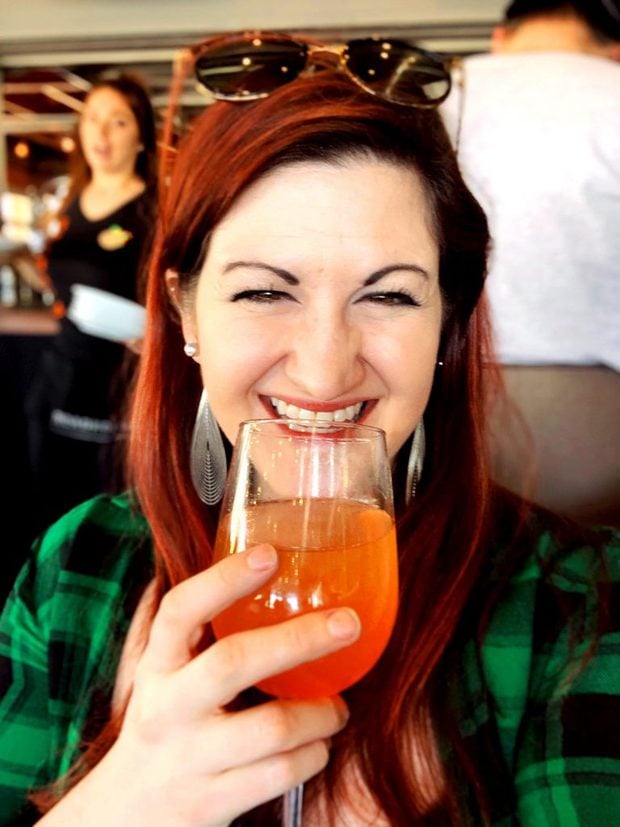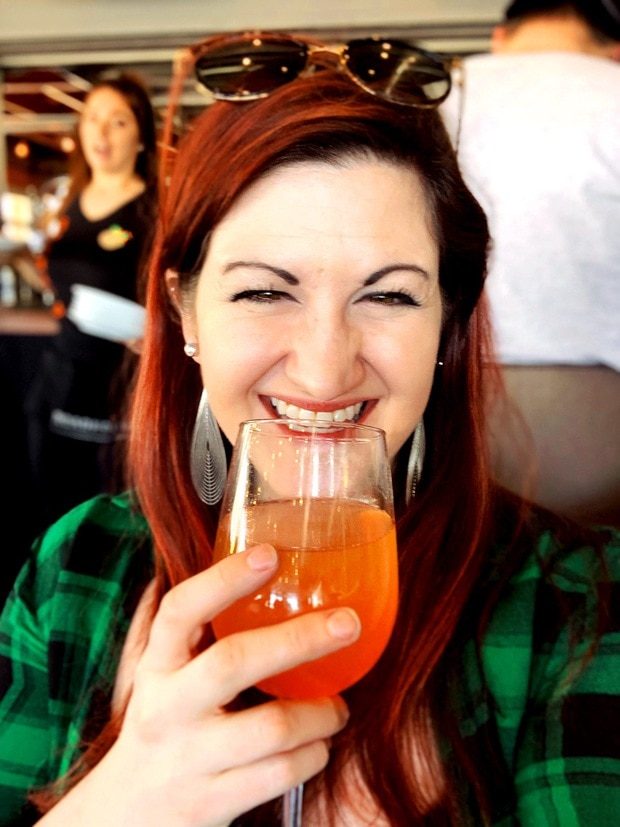 1. Hey friends!! It's been a bit since I put my face in front of the camera… and that's actually something I've wanted to put out there for you all! I am thinking about starting a couple new projects, one involving recipes and one involving foodie travel, but with both involving me in front of the camera. Typically us bloggers like to shy away and be behind the camera and our computers most of the time.
So I'd love to know if this is something you would be interested in seeing more of? Do you feel like you connect better with the bloggers you follow when you see them on camera or in pictures? What kind of things do you hate when you see bloggers hop in front of the camera?? I am just dying to know what you all think, so feel free to throw some comments at me below! Even if it's just a big ol' HECK YES WE WANNA SEE THAT, I would SO appreciate it! 😉
2. Speaking of traveling vloggers (I mean I kinda was, sorta, I swear this is a good tie in), if you love travel check out Kara and Nate. I stumbled upon them the other day and am officially OBSESSED. The adventures they go on and the places they see are just FAB, and a lot of them are so different than ones you would normally think of.
3. Song of the Week is Hold On by Dwele. One of our Lyft drivers was playing this on a nice and warm sunny day, with the windows down, and I was just like YAS. This is the mooooooooood I wanna be in ALL. SUMMER. LONG.
4. The Harsh Lesson The Month Of April Is Teaching Each Zodiac Sign. I read this today, literally two days after hearing some news that really shocked me to my core. It couldn't be more right, so I'm going to strive to move on without closure to that issue. GAH, hardest thing in the WORLD.
5. I am LOVING this list of cookbooks that cookbook authors actually use. I use a LOT of them, but I'm adding the rest to my wishlist right NOW.
6. For those of you looking for some uplifting mushiness, here's some meet-cute couple stories that will make you smile from ear to ear. I still think the Man and I have an adorable meet-cute story, but a lot of these are just as good.
7. OH and FREAKING GAME OF THRONES STARTS ON SUNDAY AND I AM SO FREAKING EXCITED/FREAKING SAD/FREAKING OUT IN GENERAL. Yes, all caps were necessary there my friends. Also, read all these fan theories and tell me which ones you believe! SPOILER ALERT: don't read unless you are all caught up! I would love to see #3 happen. Lots of curiosity about #8. I am hoping for #9. #12 and #15 just freak me out.