Wednesday Slice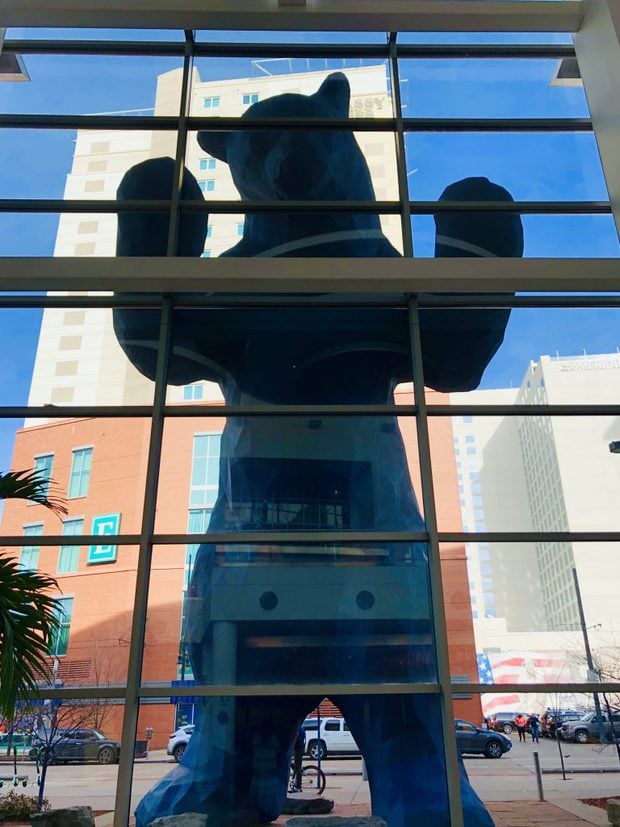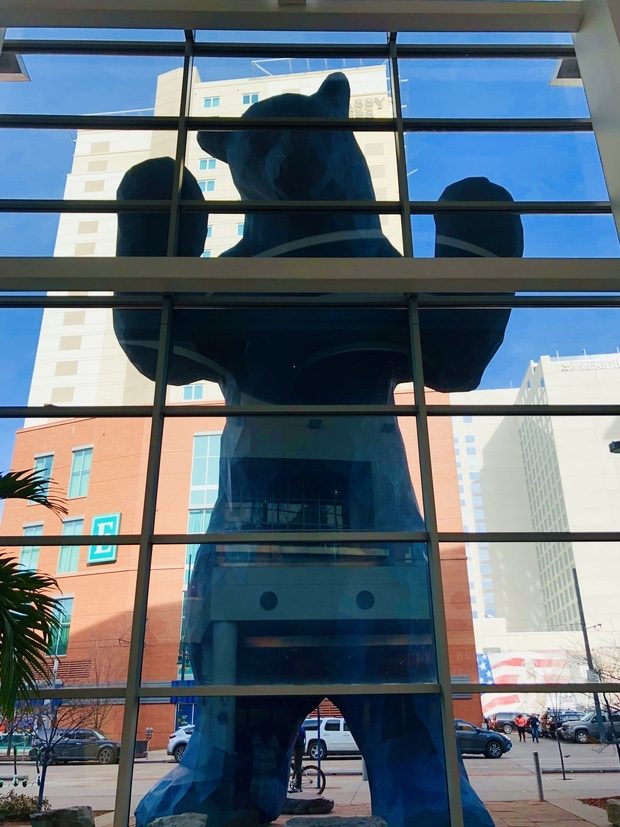 1. Happy Wednesday from myself and the iconic Big Blue Bear of Denver! Last weekend I was fortunate enough to spend time with a friend I haven't seen in a while, showing her around Denver in hopes that I can convince her to move here in the near future 😉 For some reason, it's not until you see your city through someone else's eyes that you realize how much you take for granted in your own city. This week I am feeling extra grateful for being in Denver. It's a freaking amazing city that I will forever love. Especially whenever I can see this big blue guy staring down at me 🙂 What's one thing you take for granted in your own city?
2. Ok so it seems like EVERYONE is talking about the Fyre Festival documentaries that are out on Netflix and Hulu right now. I definitely have plans to watch, but I'm curious if anyone out there has watched either or both yet? Is there one that is better than the other? Or should I watch both?
3. Song of the Week is Peach by Broods. The video is totally trippy and probably one of the weirdest I've seen in a while… However the song has a groove that makes cooking in the middle of the day so much more fun. Queue all the extra twirly spins 😉
4. These stories of creepy experiences in the woods make me even less inclined to explore nature… Just. NOPE. #5 and #19 – nope. nope. nope.
5. Not sure what book to read next? I am currently loving this list of book recommendation sites! So many to choose from – my to-read list is SO long now.
6. 50 little ways to be a happier you every single day 🙂 #8, #17, and #45 are my go-to's right now.