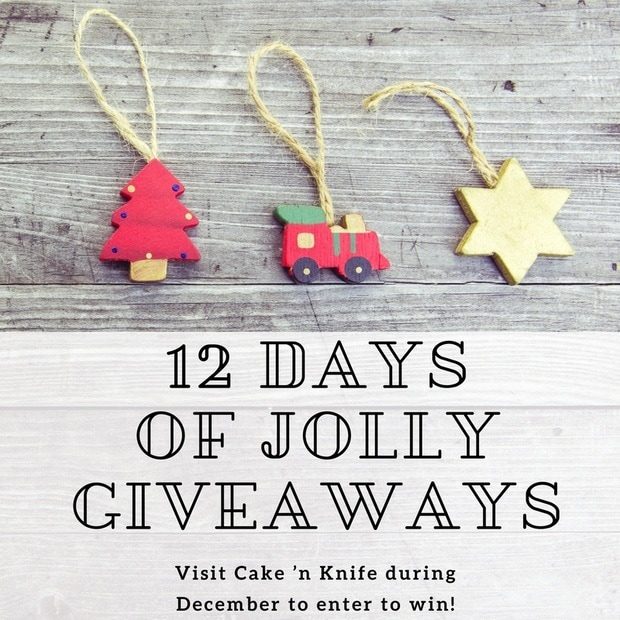 1. It's the most wonderful time of the year…. the 12 Days of Jolly Giveaways are here! I promise I won't dedicate this whole Wednesday Slice to it, but I wanted to remind you that it's happening. To keep up with this year's posts, sign up for the Cake 'n Knife email list to get notifications right in your inbox! You can also keep an eye out for posts on Facebook, Twitter, Instagram, and/or right here on the site (the first post is up and the giveaway is live!).
2. Sometimes I forget how much I used to love poetry…. I've been reading one of these winter poems each day to relight that fire.
3. Song of the Week is It's Beginning To Look A Lot Like Christmas by Johnny Mathis. This is all the happy Christmas feels right now 🙂
4. I seriously can't get enough of McSweeny's Internet Tendency pieces. The Moment's Eviction Notice is yet another gem.
5. Currently in a fantasy audiobook phase, so I am satisfying my love for mystery and intrigue with this list of puzzling, unsolved mysteries. #11? I want that glitch please.
6. I'm in the mood for quizzes so YOU SHOULD BE TOO. Choose from figuring out how witty you are (very witty over here, thank you very much), finding your movie soulmate (hellooooooo Will Shakespeare from Shakespeare In Love), or finding out whether you'd be Harry Potter's Friend, Girlfriend, or Enemy (Friend – phew, really didn't want to imagine dating Harry Potter…).