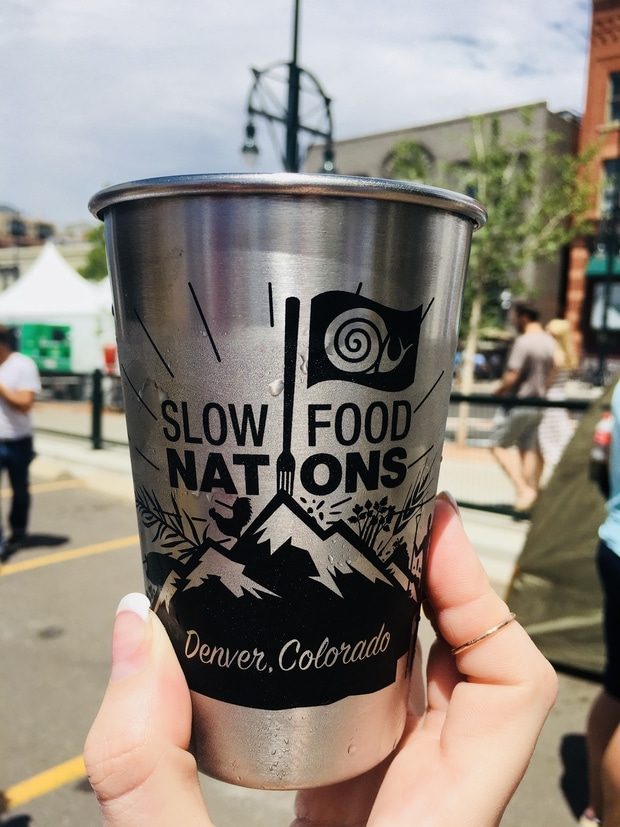 1. I am SUPER excited for this week because Slow Food Nations is back in Denver this coming weekend. Honestly, lately I have been in a bit of a rut when it comes to creativity… I think with the wedding being over and all that build-up being gone, no trips on the horizon to plan just yet, and overworking myself so intensely before the honeymoon, I burnt myself out. I really thought I would come back from the cruise feeling rested and inspired to get back to work, but it has not been that way. AT. ALL.
Now that Slow Food Nations is coming up, I feel myself perking up a bit. If you haven't heard about this event and happen to be in Denver (or nearby), I highly recommend checking it out. It's a giant food festival that brings classes, educational seminars, free tastings, and so much more to the downtown Denver area for three whole days. Incredible chefs from Denver and all over the globe come to make delicious food and I am ready to taste and learn all the things. I am hoping that the exposure to new foods and new information will help me shift my outlook, resulting in a little more inspiration!
2. For your weekly giggle, here are 40 hilarious Harry Potter memes. #potterheadforlife
3. Song of the Week is The Night We Met by Lord Huron. A friend turned me onto this group and I have been in love with the haunting sound of this song for the past week and a half… All. The. Yes.
4. I really love this piece on Why We Need to Wobble. "Wobbling is how you learn to live… and living is controlled wobbling." Read it. Be inspired.
5. Now that we have a record player, does anyone out there have a recommendation for where to order vinyl online? Would love some recommendations, and also recommendations for albums to buy if you have 'em!