Wednesday Slice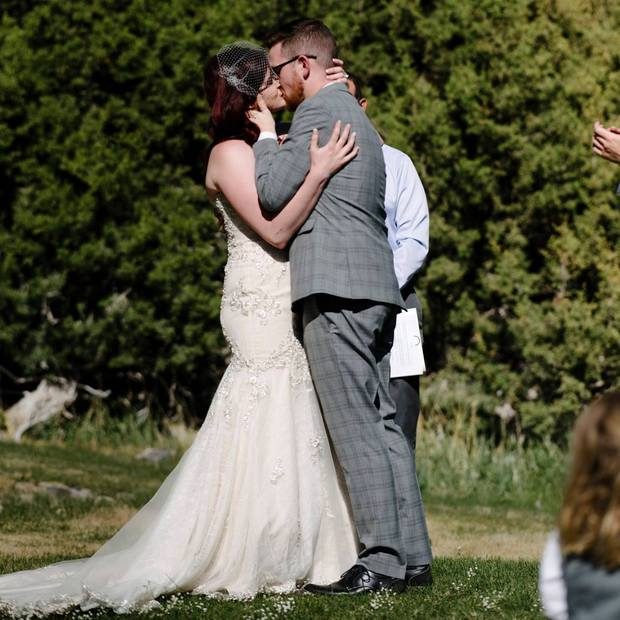 1. A little over a week ago, I married the man of my dreams. I am literally floating on air right now. The Man and I had the most magical wedding weekend, and now we are going to celebrate again with more of our family and friends before we adventure to Alaska for a MUCH NEEDED break from the world. GAH, I can't wait to share more details about the entire wedding with you, from how I planned a meal for 20+ people in the mountains to all the magical moments of that weekend that led to this very moment you see captured here. 🙂 *queue me singing Walking on Sunshine*
2. Here's how your June is gonna be according to your zodiac sign (yes, I know how #basic this is to share with you all but I literally can't resist it. So you're welcome). Luckily mine is going to ROCK.
3. Have you all seen the thing floating around this week about the song that was #1 on your 14th birthday defines you? In honor of this, my Song of the Week is Come on Over Baby (All I Want Is You) by Christina Aguilera. Kinda perfect for this time in my life, don't ya think? 😉 
4. Ummmm can we talk about these ridiculous hipster baby names? Because COME ON PEOPLE. Hashtag is NOT a name. Note, this does not mean I am pregnant. 
5. 15 Classic Princess Fairytales That Are Way More Hardcore Than Their Disney Counterparts. Who knew Ariel had such a raw deal?!
6. I am SO excited for Deadpool 2, so in honor of that here are some quotes from the funniest hero out there!