Wednesday Slice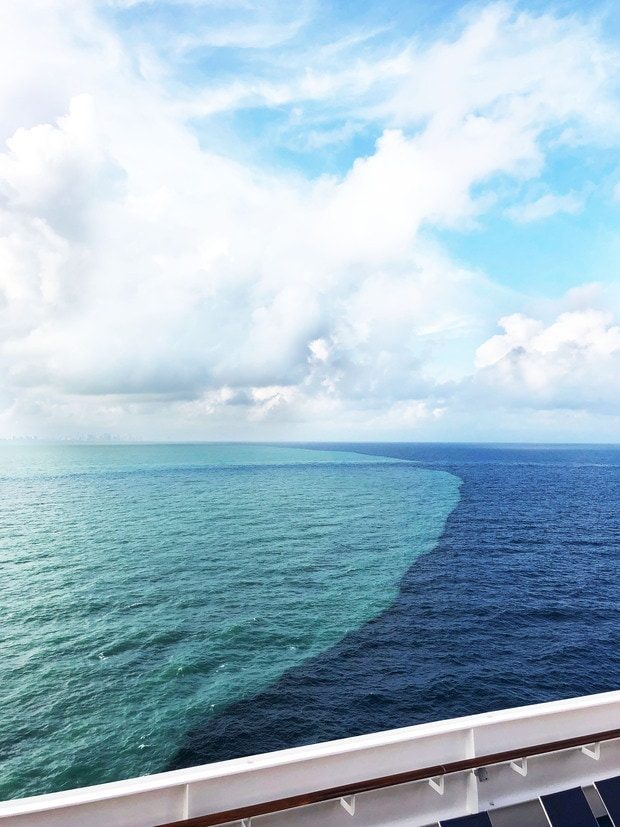 1. 2018 is finally here! This is going to be a big year of goals being met, dreams coming true, and finding the balance that I have been constantly seeking for the past year. I don't know about you, but I am really positive about what this year is going to bring, you know? I kind of love starting off the year looking at this photo from the cruise I took in October. It's that point where the shallower water drops off to the depths of the deep blue sea… I see 2017 as that lighter blue and I am jumping off the deep end to really start swimming in 2018. Got any resolutions you are excited about? Share them below and let's keep each other motivated!
2. I LOVE this list of relationship tips from a couple who has been together for 65 years. They are all SO on point and as I head into starting my marriage with my dream partner, I am keeping these as our shared mantra for the years to come.
3. Song of the Week is Love Myself by Hailee Steinfeld. It might be a little old, but gosh dangit this is my mantra for the year! 
4. Has anyone out there ever done a literary pilgrimage? After reading this, I am starting to think about doing one… maybe 2019 goals?
5. 5 Ways to Feel More Confident in Your Body. Everyone needs this in 2018.
6. Life hack tips to help you be better at those everyday things that are SO annoying.