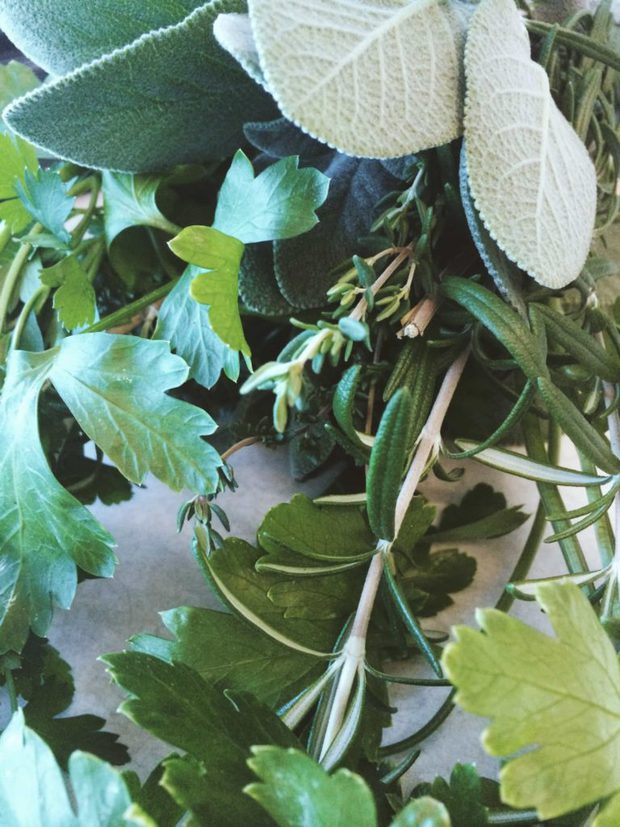 1. There's nothing like the smell of fresh picked herbs…. So in love with these surprise bunches of rosemary, thyme, sage, and parsley I received yesterday! What should I make with them?
2. I love everything about these animal family portraits.
3. Song of the Week is The Bomb by Pigeon John. This song reminds me of tearing down the mountain and getting the crap scared out of me as I watch the newest Warren Miller movie. Have the lifts opened yet?!
4. The one thing I miss about the Midwest is apple picking every September/October. My mom and I used to go every year and it was always SO much fun. This list captures everything I love about it, especially #11 – oh to be young with a bushel of apples again…
5. This boy can DANCE. Gah, it's too much. I'm dying.
6. It's getting colder off and on here in Denver! I am ready to make SOUP – like this one, and this one, and this one… Tis the season, right?!
7. I keep seeing #WinterIsComing on all the snowboarding pages I follow and every time I feel a punch in my heart, reminding me I still have months to wait before the next season of Game of Thrones… Pleeeeeeeeeeeease come back sooner!! I really can't find a show to replace it – Dexter is over (wah!) and no way is Vampire Diaries filling the void (though that's not stopped me from binge-watching on Netflix…). Do I dare invest in the Walking Dead…? Weigh in anytime, folks.