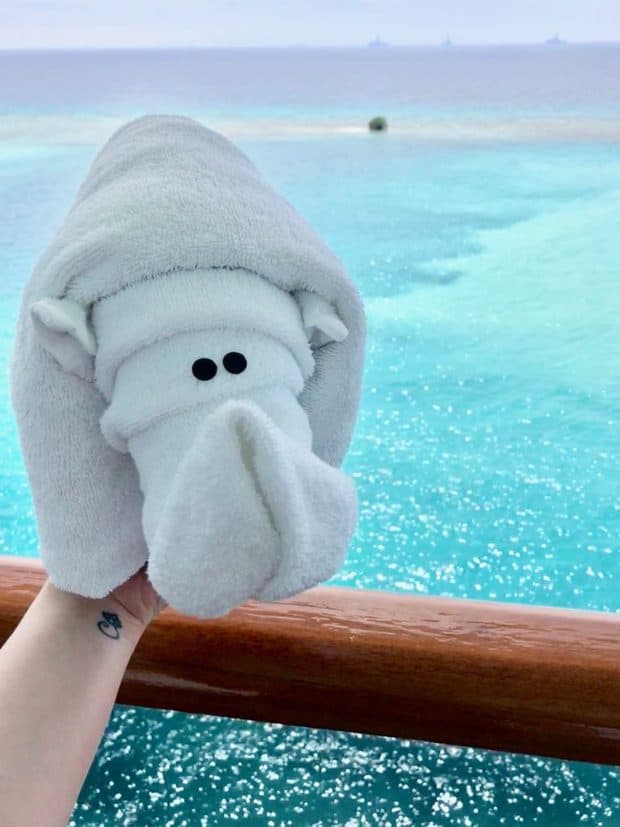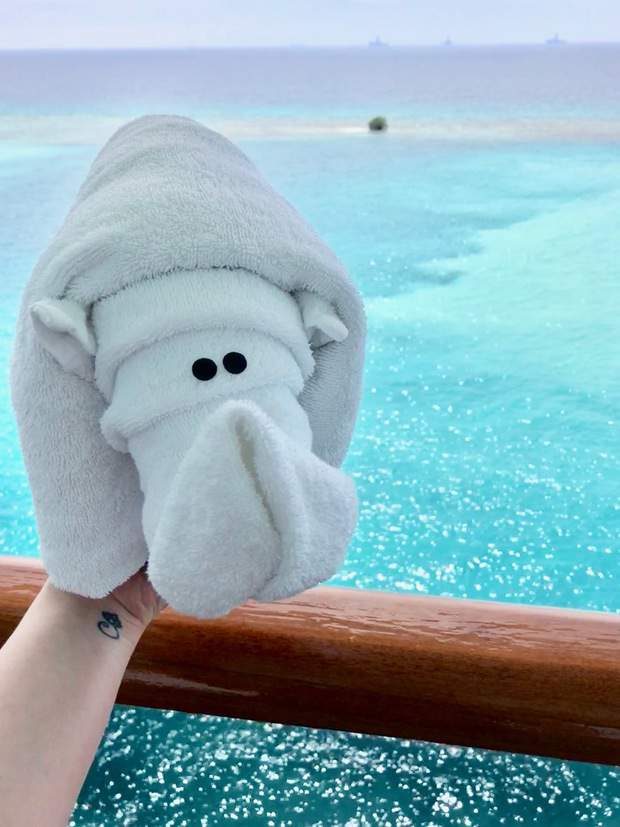 Please note that some of the links below are affiliate links. If you make a purchase through one of these links, I will receive a small commission. Thank you for supporting Cake 'n Knife!
1. It's the 156th Wednesday Slice (YIKES, that's a lot!) and it's on a very special day… today is my BDAY!! Spending the last week and a half with tons of sun and blue oceans wasn't a bad way to close out my 30th year, I can't lie. Not to mention a new towel animal friend to snuggle with each day 😉 This rhino in Aruba was by far my favorite!
2. For this Wednesday Slice, I am going to share with you some my most favorite things in life right now. First is a recent addition to my camera bag – Lomography Lomo'Instant Reykjavik + 3 Lenses! It's an instant camera and I am in LOVE with it. It comes with three different lenses including a fun fisheye lens to experiment with. All you photo nerds, add this to the wish list now.
3. Song of the Week is I Will Wait by Mumford & Sons. This is the one that never gets old for me. 🙂
4. My Day Designer Original Flagship Edition Daily Planner
is the only way I survive managing clients and my own blog (not to mention family, friends and various events around Denver). If you ever need a planner that will make you hyper organized to the point that you will never forget another appointment or deadline, this is the planner for you! It's SO worth it.
5. I stumbled upon Cynthia Gomez's
Words For Lips Too Busy Kissing in Miami a couple weeks ago and I AM IN LOVE. Her poetry is the first in a long time that speaks to my soul. Every single page holds a new and unique poem that brings out every emotion. It's STUNNING.
6. You all know I love The Office, so I dare you to take this quiz to figure out which character you relate to the most. I got Erin, which I'm not 100% sure how… I feel like I can't pull off the full-time smiley face all day every day, lol.
7. Birthdays are nothing without birthday cake, and this year (once I get over this gosh darn cold) I think I am going to whip up this Peanut Butter Cup Overload Cake again to celebrate. Because YUM.