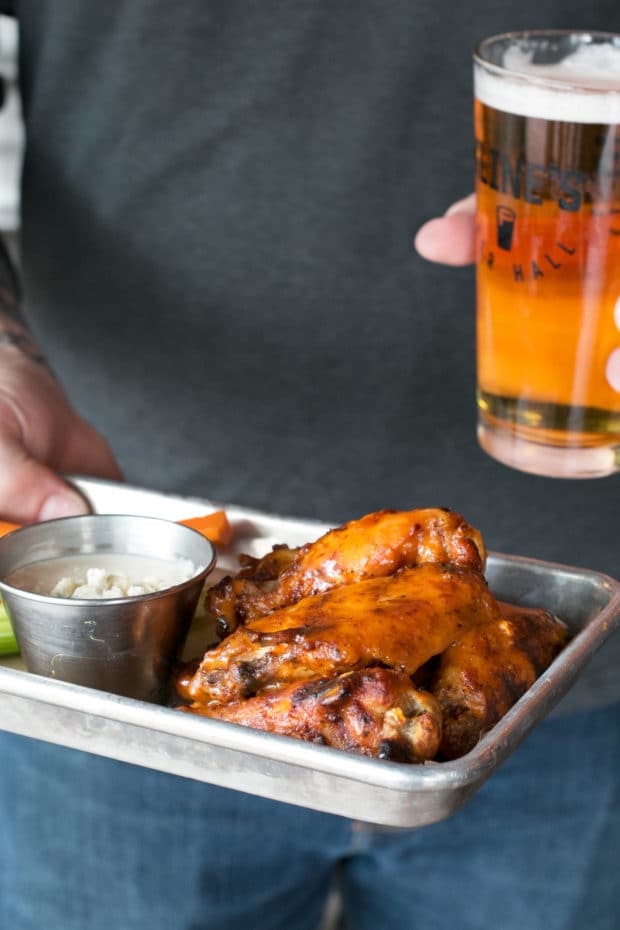 1. I have been ALLLLL over the place lately with the move and unpacking and refinishing kitchen cabinets and tasting/drinking my way through Arvada. Right now I'd give anything for a day of cold pints, wings and football… I have A LOT of things coming up in September for you all, so be sure to keep tabs on the blog (you'll find out where to get those gorgeous wings you see above tomorrow!) and on my Instagram for all the juicy deets. I can't wait for you to see what I've got in store!!
2. PSL season has officially begun at Starbucks and I think I might be the only one who isn't losing my mind over it… Don't get me wrong, I love pumpkin things, but I love chai pumpkin spice things more. Have you tried to track down your Starbucks fall fix yet? I haven't seen any appear in Denver just yet… but it's coming. I can smell it.
3. Song of the Week is The Girl by City and Colour. I am deep in a romantic song playlist habit right about now and this one brings so much happiness and comfort to my soul. Also, it's going on the wedding playlist. Just sayin'.
4. Spend a bunch of money on things you don't need, and Buzzfeed will tell you which Disney princess you are… Of course I took this quiz immediately. Somehow I got Mulan. "My duty is to my heart." Ok I suppose that makes sense.
5. 7 Inspirational Messages For When You Feel Stuck is really handy right about now. No more rut for me, ok? No. More. Rut.
6. There are a lot of amazing Harry Potter-related articles out there, but I really loved this one on the epilogue.