Wednesday Slice
Since I'm off on a European adventure, I am bringing in a couple friends to do a Wednesday Slice takeover! Say hello and enjoy, because these ladies are my blogging soulmates. 🙂
Hello! I'm Susannah, and I'm stopping by for a few minutes to take over today's Wednesday Slice. A little more than a month ago, Meghan, Erin and I were gallivanting around Charleston, and we Instagrammed all the things. I'm ready to go back.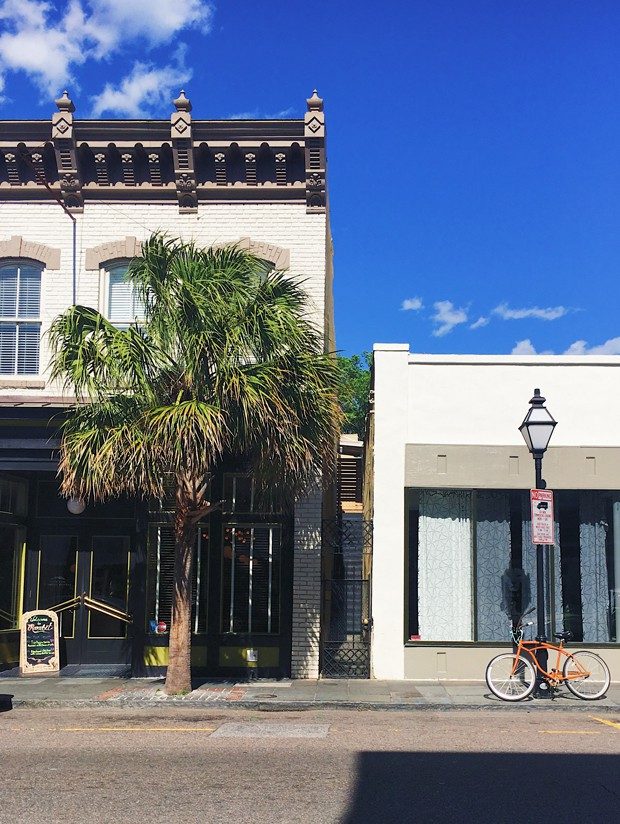 1. There is finally an app that helps you identify plants with just a picture! I haven't tried it yet, but I definitely need to figure out what some plants are in the garden I just inherited when I moved.
2. This Butterbeer Pie is the stuff Harry Potter fans' dreams are made of. And those fans include Meghan and me. (Fun fact: The second time we ever hung out, it was at The Wizarding World of Harry Potter in Orlando. It was nerdy and I loved it.)
3. Song of the week is Sylvan Esso's Radio. This North Carolina band is one of my faves, and this song — from their new album out last week — is just so catchy.
4. I'm not a dog owner (though I do like them a lot!), but I still find this explanation of dogspeak to be totally fascinating. Meanwhile I'll stick to my kittens and cats over here.
5. Do you agree that we should strive for experiences, not things? I've definitely been trying to live that way more and more, which is why I spent my birthday weekend in Asheville instead of asking for gifts. Memories and photos last a whole lot longer than stuff. 
6. What podcasts are you into? I'm halfway through S-Town and I'm a fan so far. Already trying to find one to listen to when I'm done with this one! I'm taking suggestions…