Wednesday Slice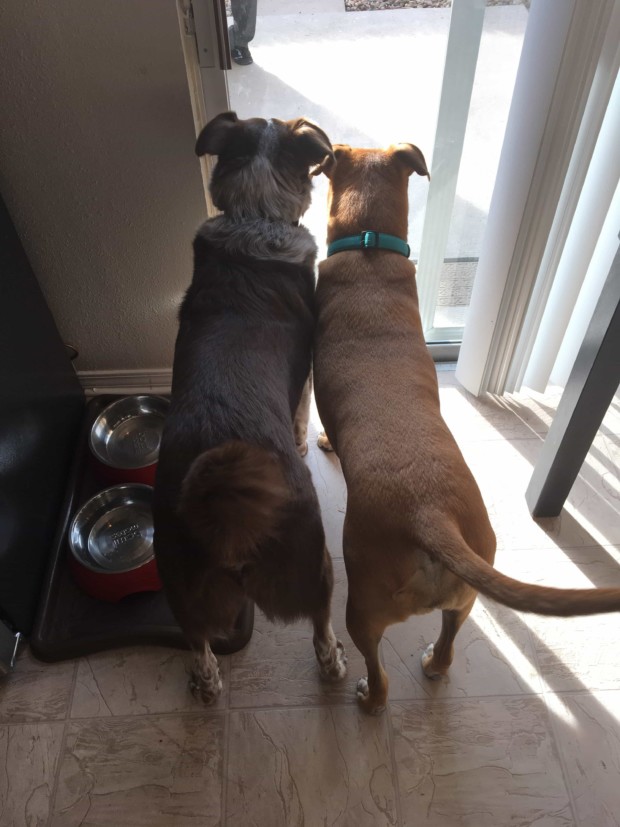 1. Did I happen to mention I now live with two insane, crazy, totally off-the-charts adorable dogs now? Kya has made a new friend (ish) and somehow they haven't murdered each other yet. The adjustment has been REAL, especially as someone who works from home and now has to wrangle two idiots away from barking at the mailman versus just the one… AH. Nothing but love for the pups. But AH.
2. Jimmy Fallon and Kevin Hart in a haunted house. I die.
3. Song of the Week is The Wolf by Mumford & Sons. Seeing this song live was kind of amazing and it's quickly becoming my favorite song to dance around the kitchen to. Well aside from Bruno Mars of course 😉 
4. Before my trip last week, I was at the very edge of my sanity. I am going to be sharing a lot more about it all later (still processing and catching up), but man I wish I had read this post about getting your shit together and this one about what to focus on when you feel like you are drowning in a stack of to-dos.
5. These tweets freaking kill me. #4 and #9 especially.
6. I definitely don't read as much comedy as I would like to, so this list is both inspiring me to do so, and overwhelming me with how much good stuff is out there.
7. I LOVE these background stories on these amazing Instagrammers. So freaking inspirational.