Wednesday Slice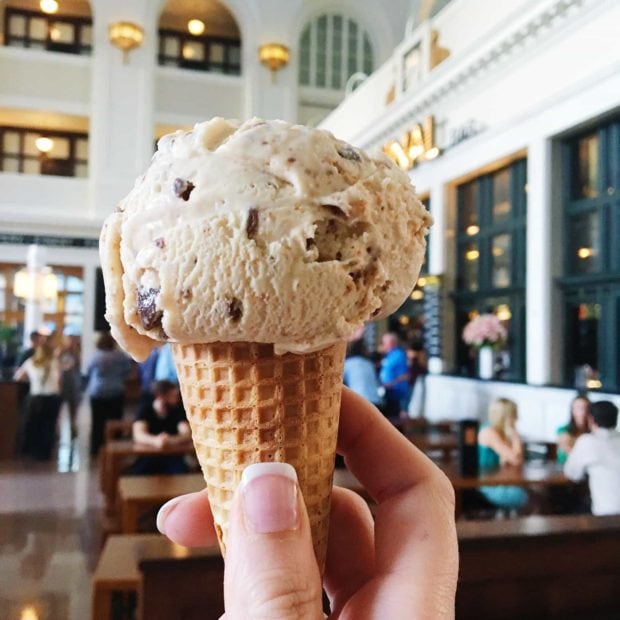 1. When you've had a couple glasses of wine and a margarita, Salted Peanut Butter Caramel ice cream is always the answer. Actually have to give some props to the ice cream shop in Union Station – they won me over with just one scoop of this deliciousness (and no, the wine haze had NOTHING to do with it….). I swear I'm an adult.
2. I might be turning into a workaholic, which means my tendency to get overwhelmed is happening more frequently. This is the one way I'm keeping sane.
3. Song of the Week is Low Life by X Ambassadors ft. Jamie Commons. My obsession with X Ambassadors continues… They are slowly climbing the ladder towards "all-time fav band" status. 
4. I can't even remember when my parents gave me "The Talk", but I'm so glad I can say it was NOT one of these horrifying experiences.
5. Ok, I have to gush about the Bachelorette for a minute here. This is the first season I'm watching and I can't even handle it. The drama. The intrigue. The fact that Wells got away and I almost cried when it happened because he was the only one (aside from James T.) who seems like he has a soul. GAH.
6. And good ol' Jordan stuck around longer than Wells…. WHY.
7. Question time! I'm starting my Mile High Wanderings adventure series soon and I have to know – what do you want to see more of? Nightlife? Date night ideas? Girls' night out inspiration? Help me help you!