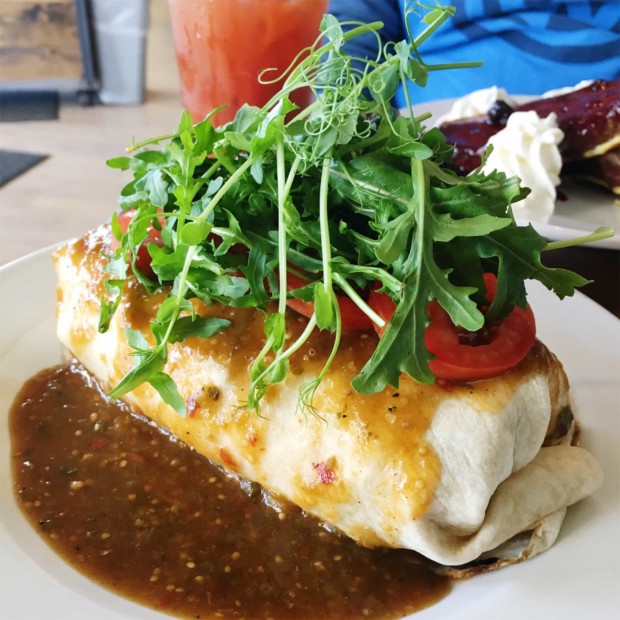 1. There's nothing like a breakfast burrito to make a weekend truly excellent… This one just happened to be the size of my head and I might be finishing up the (surprisingly little) leftovers this morning. This gem is from Fooducopia in Denver, CO (which I'll be featuring on a new Mile High Wanderings soon!). I'm still drooling.
2. Weekly dose of trivia right here… How well do YOU know your boy band lyrics?
3. Song of the Week is That's What I Like from Bruno Mars. My main love is the video itself, but my second love is blasting this while I food style and have all the windows in the house open. I figure the whole neighborhood wants to get down, right?
4. Who has seen the new Beauty and the Beast live action movie? Is it amazing? I have been avoiding it because I LOVE that movie. Seriously, it's the one Disney movie that holds the highest spot possible in my child-like heart. I would hate to have this live action movie ruin the love I have for the story… HALP. I can't make a decision!
5. Ladies, this round up of hilarious tumblr moments is just for you.
6. It's officially spring!! What are you most exciting about cooking? What ingredients are you sad to see going out of season? Tell me all the seasonal things you love!