Tuesday Slice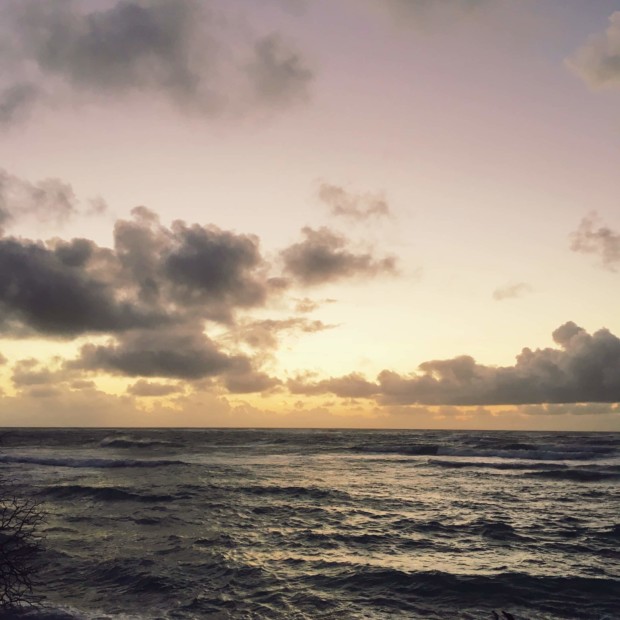 1. If you follow me on Instagram, you probably noticed that I was whisked away to Hawaii (Kauai to be exact!) for a girls trip last week! Talk about the BEST surprise ever. We had SO MUCH FUN and it was amazing to actually take a full week off to enjoy my birthday… Now it's back to reality and I'm still trying to adjust to this whole work thing again. BLAH.
2. This whole turning 30 thing is working out a lot better than I anticipated, by the way… I'm kind of excited for this next chapter (like I mentioned a couple of weeks ago)! EEEEK.
3. Song of the Week is Push + Pull by July Talk. Heard this driving all over Kauai last week and I am currently #obsessed. This is 100% a guilty pleasure song and I LOVE it. 
4. I've always wanted to try a sous-vide circulator but I'm kinda scared… The fear is two-fold – first, I have no idea what I'm doing and second, I don't know if adding yet ANOTHER appliance to the collection is worth it. Is it? HALP.
5. Getting deep on you here for a second. I never really realized it but I am a much more sensitive person than I like to admit. After reading this, I think I'm identifying some harsh truths about myself (at least when is comes to that whole L-word thing).
6. For all the other 30-something's who wanna find the real thing, this one's for you! (yes, I was really just super stoked to find something that was for 30-something's instead of 20-something's… but it's still a good read!).
7. And because the mushy needs to stop at SOME point, here's this. Feel free to laugh until you cry.