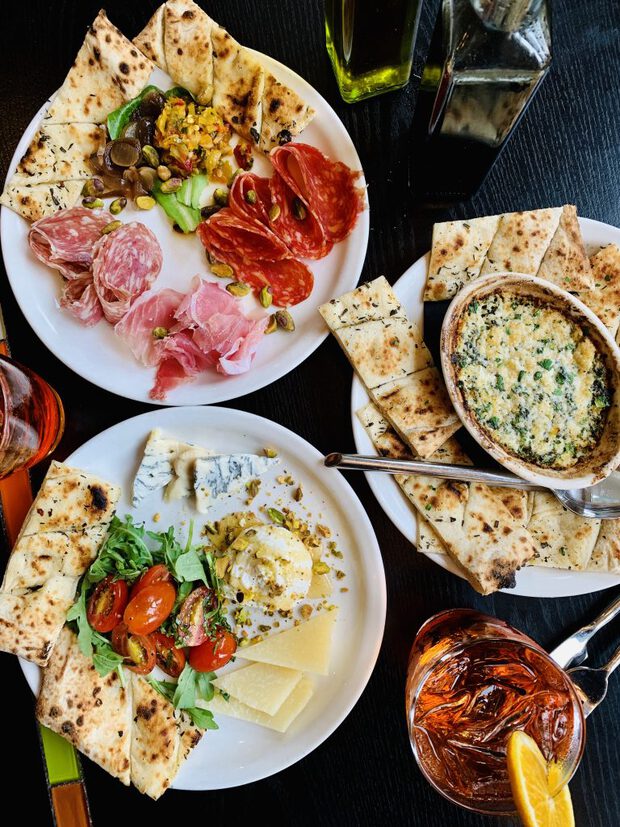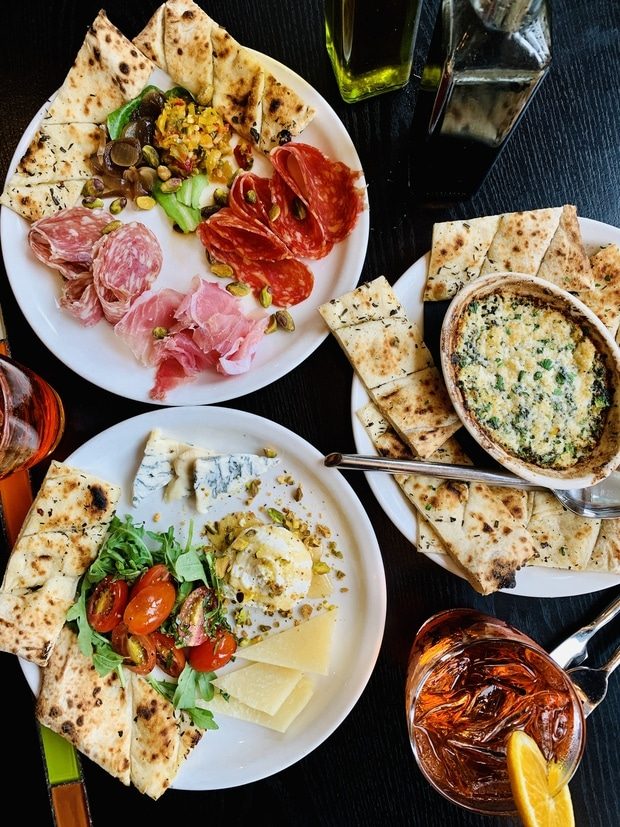 1. There's nothing like happy hour with a friend to help right the mind, am I right? Last week my bestie, Bridget, and I went over to Marco's Coal Fired Pizza downtown and indulged in so many tasty bites (and wayyyyy too much housemade focaccia bread). It was one of the best happy hours I've been to in a while – killer flavors at very affordable prices! If you're in Denver, you definitely need to check 'em out. I'm usually an old fashioned kinda girl when it comes to happy hour cocktails, but their aperol spritz has changed my life. I'll be back there for the housemade ricotta with a hot honey drizzle for happy hour as soon as humanly possible!
2. I have been SUPER STRESSED lately. Like, the kind of stress that is lingering in my brain and won't turn off all throughout the night. I've been plagued with a bunch of bad dreams, making me toss and turn all night. Even working has been a struggle, despite careful planning and list-making. I am thinking of trying some of these tips for falling asleep… especially the one about Bob Ross 😉 But seriously, have you ever tried any of these and do they work?!
3. Song of the Week is The Stable Song by Gregory Alan Isakov. We went to see Gregory Alan on Sunday and it was one of those perfect nights. The weather was just right, with a slight chill in the air. It sprinkled on and off. The music was soothing and comforting as we looked out over Denver… Therefore all his music has been on repeat for me this week.
4. A little reminder that quitting isn't always a bad thing.
5. You all know I love my zodiac things… So here's the warning each sign needs heading into August! Mine is actually pretty on point with where my brain is at the moment…
6. I am a HUGE Audrey Hepburn fan – old movies are totally my jam and I just don't watch them enough anymore… These books for Audrey Hepburn fans are going on my list immediately. Very much hoping that some of these are audiobooks to accompany as I cook!