You know those weekend mornings when you wake up late and want something sweet to eat but you don't have the energy to get out of the house and buy yourself a donut?
That's exactly how these bites of joy came to be.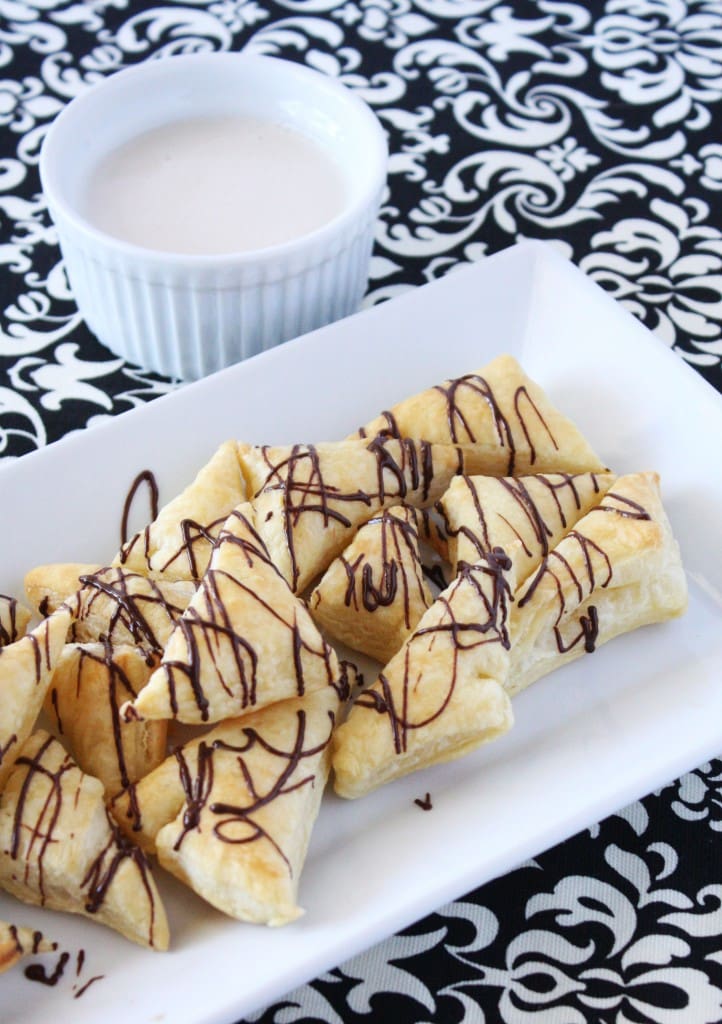 Lately I have had the hardest time waking up on the weekends. Somehow during the week I am amazingly alert and then the weekend hits and I require at least two forms of caffeine before I feel like I can function.
Shouldn't it be the opposite?
Now I can already hear you asking me why I didn't just make the donut I originally wanted. I mean I am all about making food, right?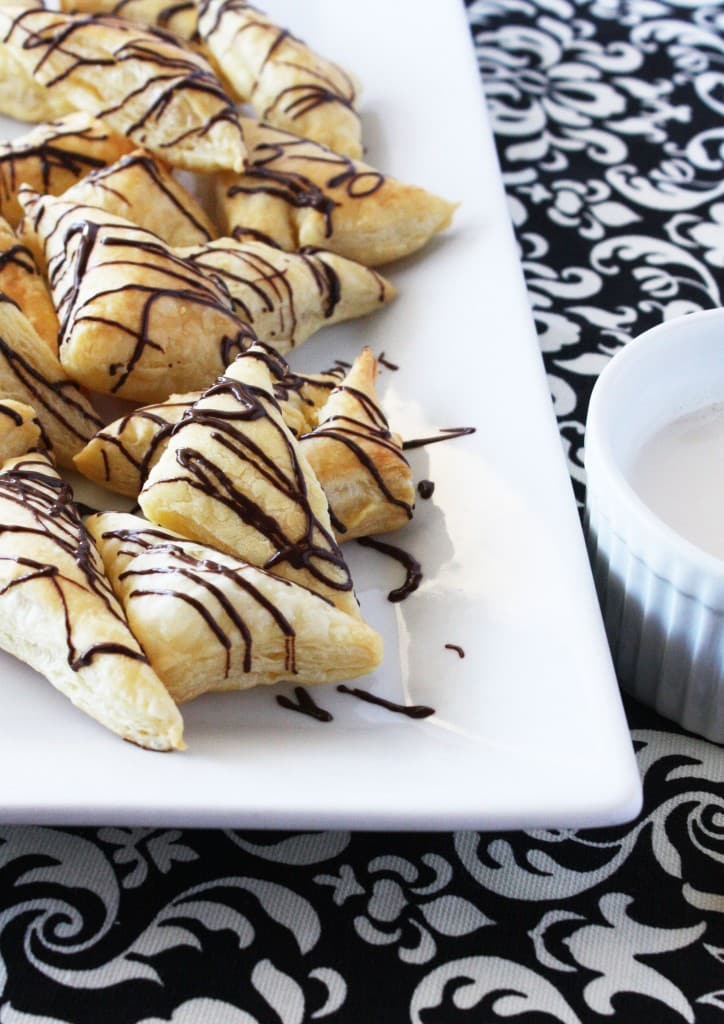 To be honest, some mornings I find that making donuts ends up being way too much work, especially when all I really want is to eat an insane amount of icing.
I figure it's better than buying a donut and simply licking off the icing. Right?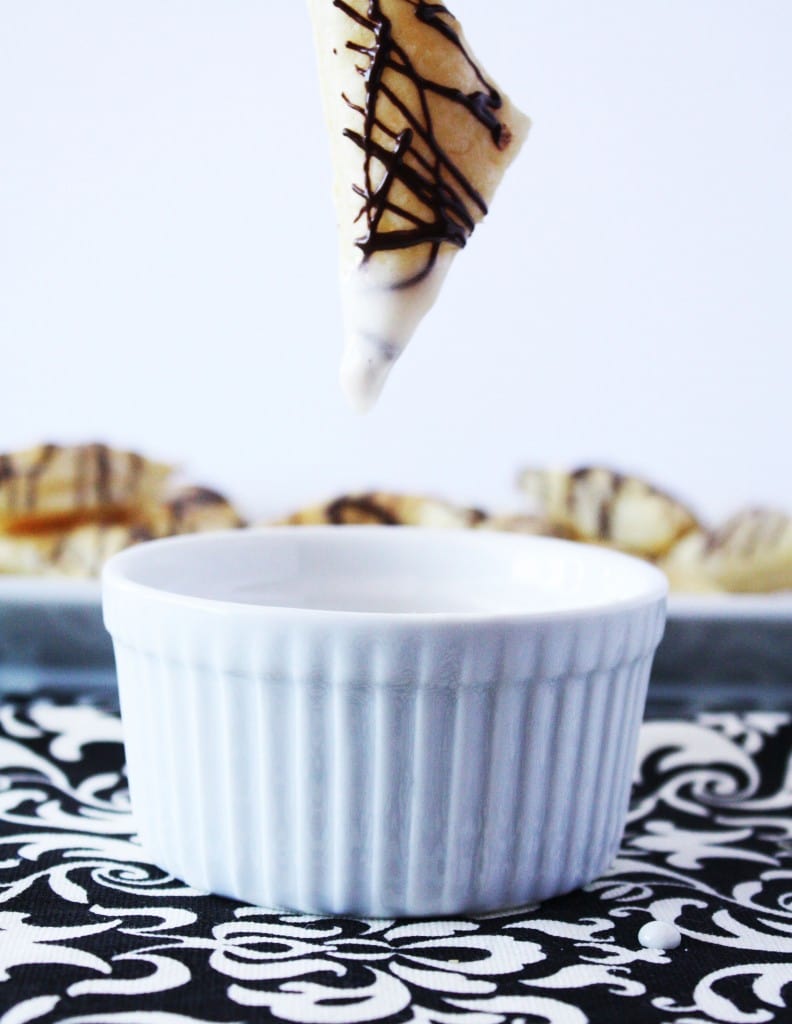 Oh by the way, don't worry about me not making donuts. I plan to. And I promise to share them with you!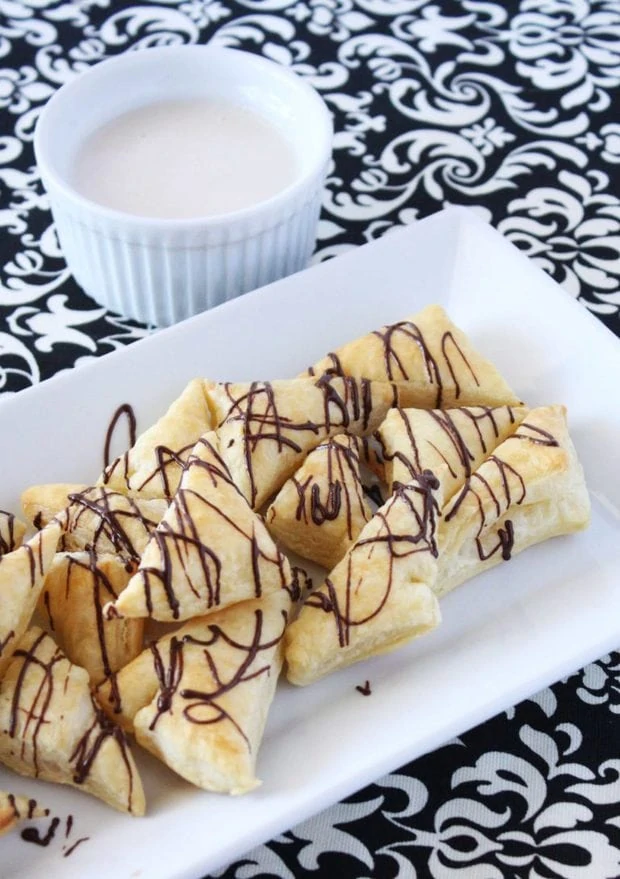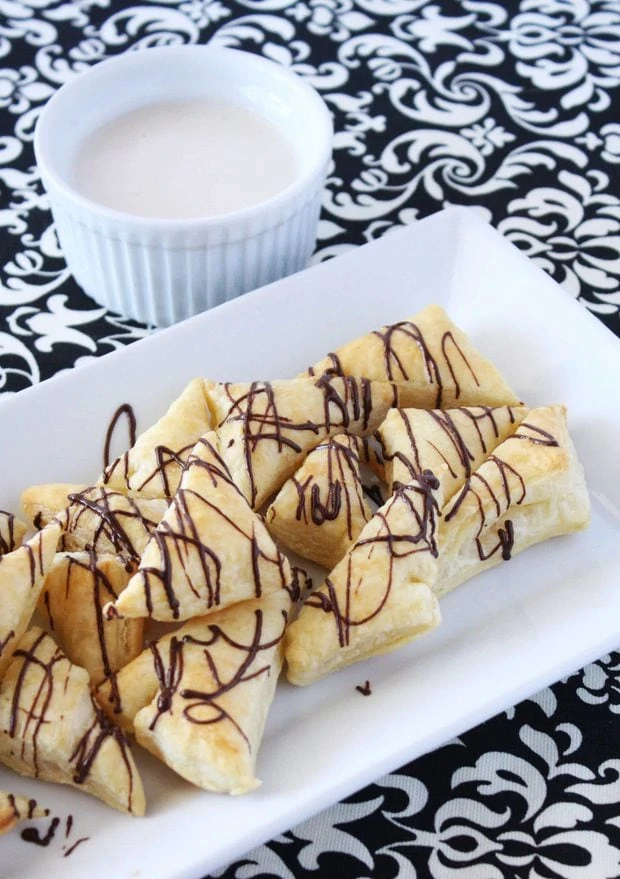 Warm Puff Pastry Bites with Icing Dip
Simple breakfast treat that takes minutes to make and seconds to devour!
Ingredients
1 sheet puff pastry dough, thawed
1 cup powdered sugar
1/2 tsp vanilla
1 to 2 Tbsp milk
1 cup dark chocolate chips
Instructions
Preheat oven to 400 degrees. Grease a baking sheet.
Roll out the sheet of puff pastry dough until approximately 1/4" thick. Cut the dough into 2" squares and cut those squares in half to make triangles. Place triangles on a baking sheet and bake for 15 minutes until the pastry triangles are golden brown.
In a small bowl, whisk together sugar, vanilla, and 1 Tbsp of milk. Proceed to add milk, a little at a time, until you reach your desired consistency (it only took me 2 Tbsp of milk). Set aside.
In a microwave safe bowl, microwave the chocolate chips on high for 30 second intervals, stirring in between each, until smooth. Pour into a small Ziploc bag, clip off the tip and drizzle over the pastry triangles. Serve with icing dip.