After a week of non-stop brews, I put together The Millennial's Guide To Great American Beer Festival! If you are planning to attend yet again next year, or perhaps you are planning to attend for the first time, this is the guide to conquering the week the right way. Just don't forget to buy those tickets early before they sell out!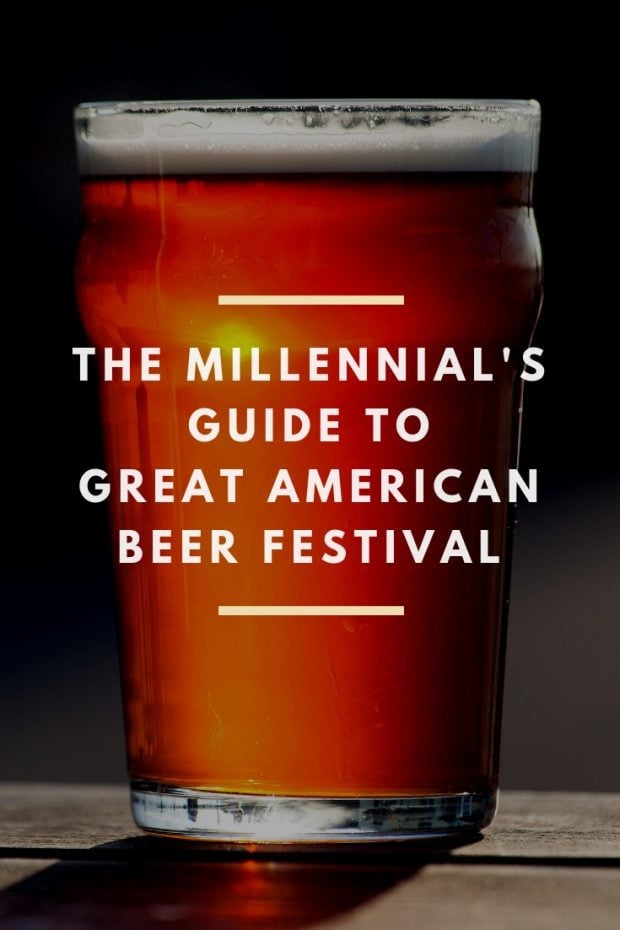 I cannot believe Great American Beer Festival came and went as quickly as it did.
Before I knew it the flurry of beer events and festival sessions had come and gone, leaving me lethargic and not ready to kick off this week.
Since Sunday I have dusted off the cobwebs in my brain and with fall weather finally rolling around to Denver, I am ready to share some pro tips for GABF for next year!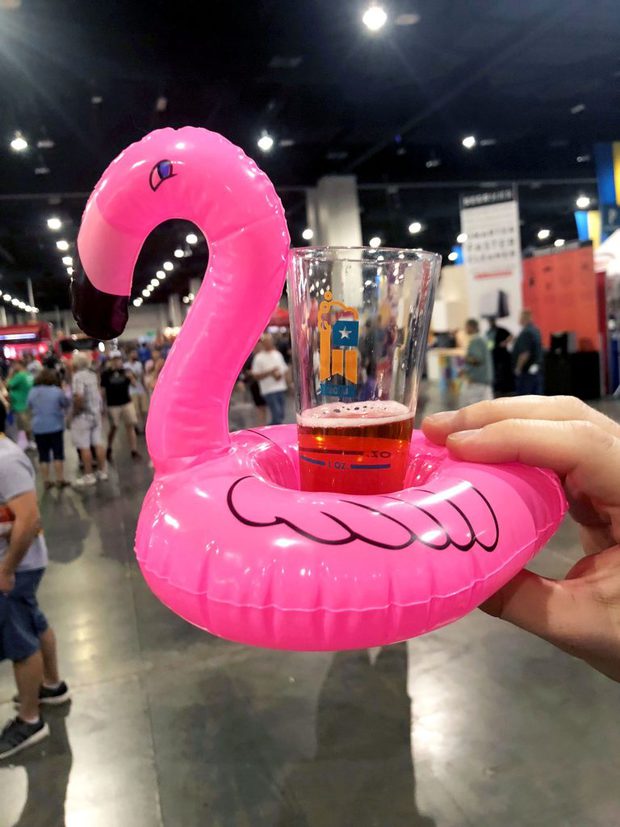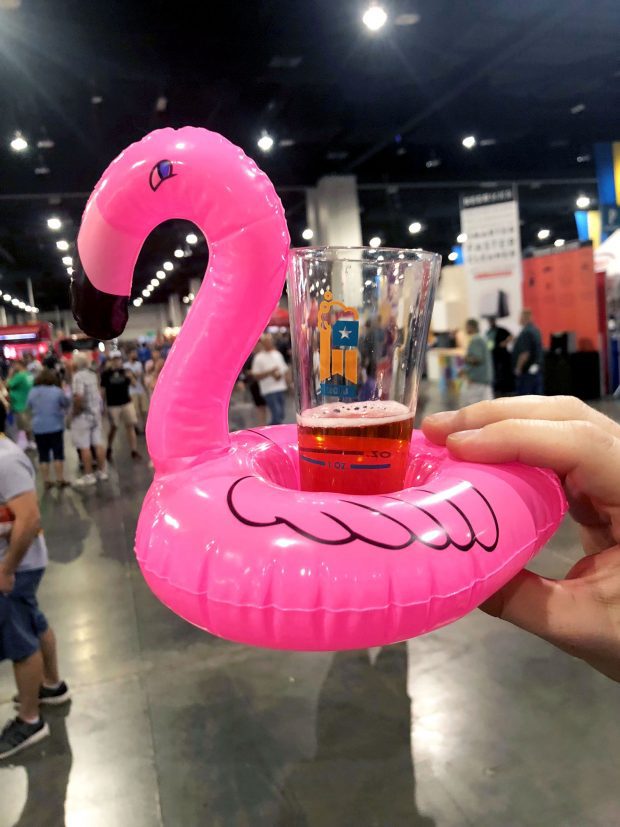 When it comes to the week of Great American Beer Festival, I feel like a lot of people miss out on some special events and opportunities. There is so much happening that week, including whatever session you plan to attend. Whether this is the first time you plan to attend Great American Beer Festival, or the fifth, with this millennial-focused guide you are going to have the best year EVER.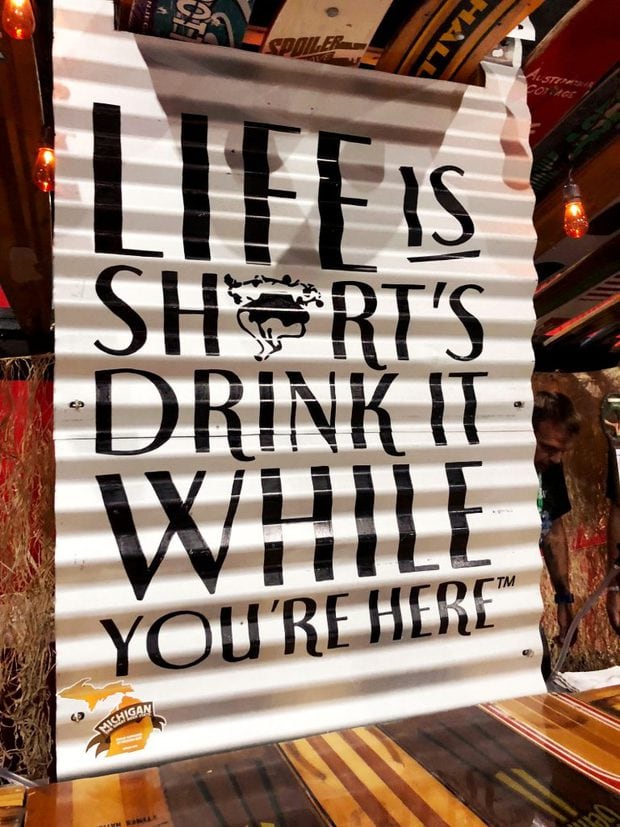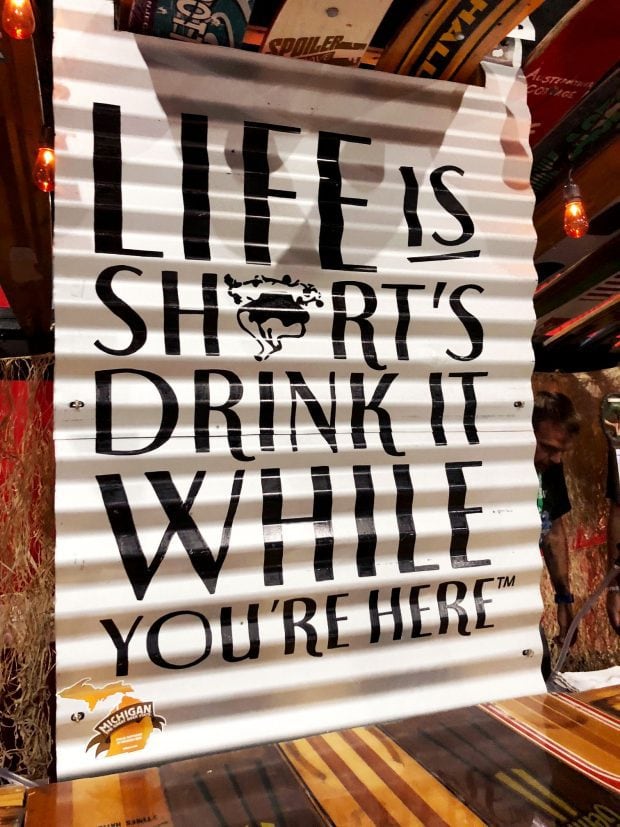 How To Choose The Right Great American Beer Festival Session To Attend
When it comes to attending a Great American Beer Festival session, you need to know which one to attend. Of course, no matter what session you go to, there will always be amazing beer and frivolity. Below is how I would categorize each session, in the terms that I think will help you get the best idea so you can choose the one for you.
Also, please note there is no judgment from me about which session you choose. YOU DO YOU.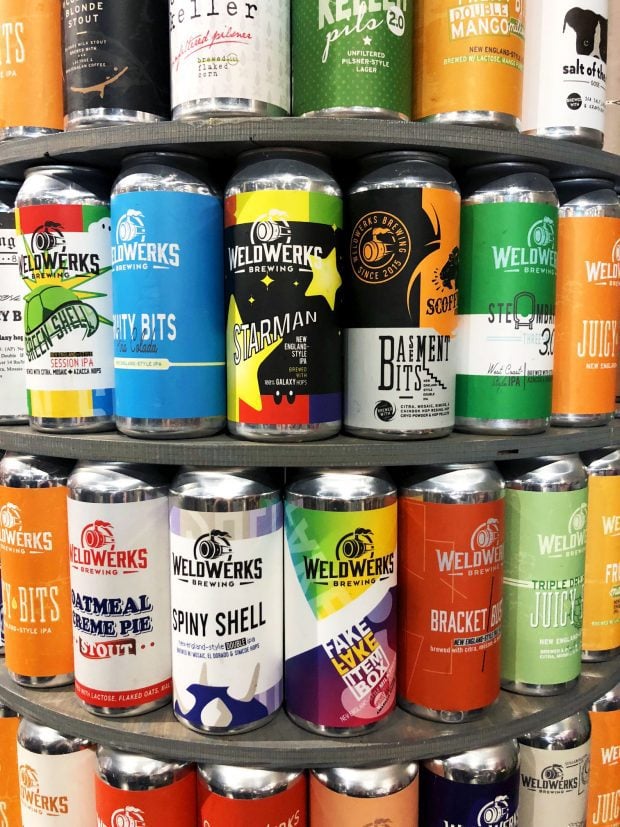 Thursday: For those who want to take advantage of beer events outside of just the session, this is the one to hit. You get first pick of the beers, plus a lot of brewery owners (big ones like Avery and Great Divide) hit up the first session to pour for a bit. Plus, this is the session that doesn't sell out right away so you can get tickets later if you need to. Also, people are not going as hard as other night sessions because some people work Friday or want to make it a full three-day weekend of fun, with the session as the kickoff point.
Friday: If you like a bit more of a party and don't want to take a day off, then the Friday night session is for you! Plus there are a ton of late-night events happening starting on Friday night, so there's plenty of ways to keep the party going.
Saturday Day: This one is for the members of the American Homebrewers Association or the Brewers Association. You do have to be a member to purchase the tickets, but you can transfer them over to non-members after you buy them. I would say this session is for the more serious beer nerd that's a member of either association. It's a bit of a less intense party atmosphere.
Saturday Night: This is the frat party. I've only been to this session once, but things get a little nutty at this session by the end of it. If you really want to get into the frivolity of the festival, this is the one to attend!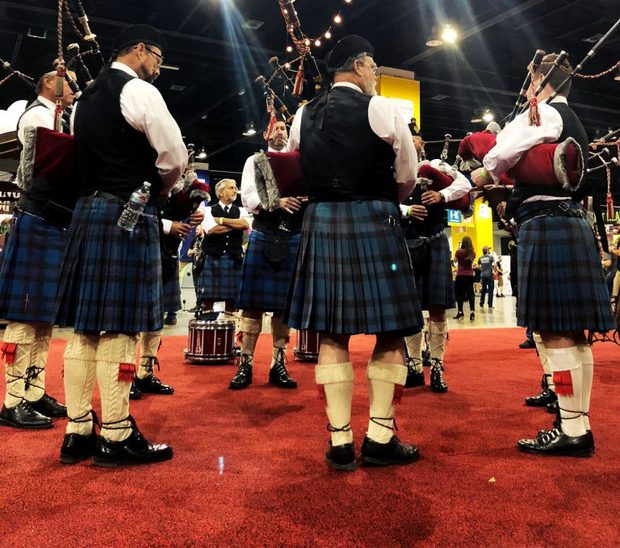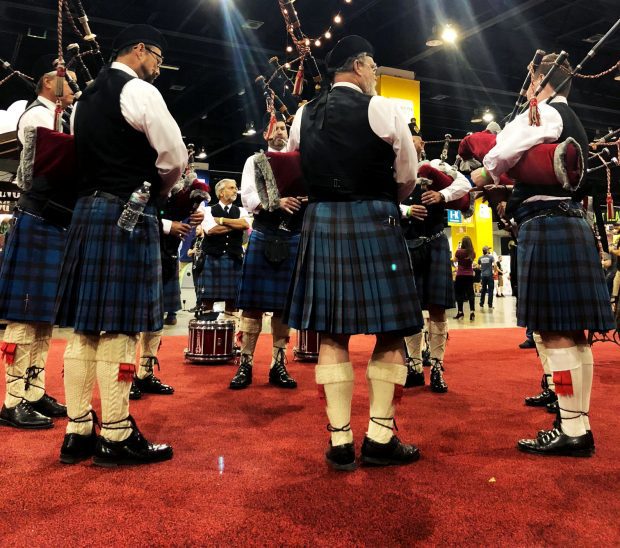 Buy You Tickets ASAP
As soon as you find out when the GABF tickets go on sale, plan to buy them right when the sales open. Tickets sell out FAST because people are coming to this festival from all over the country. This is the first year that I encountered the Thursday session NOT selling out, so you might be able to wait on Thursday session tickets. However, for the rest, get on it right away.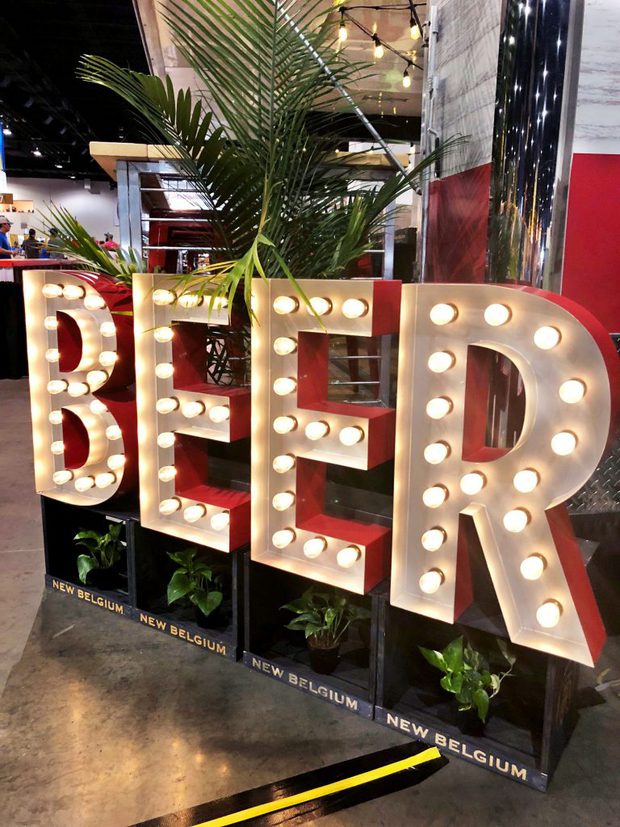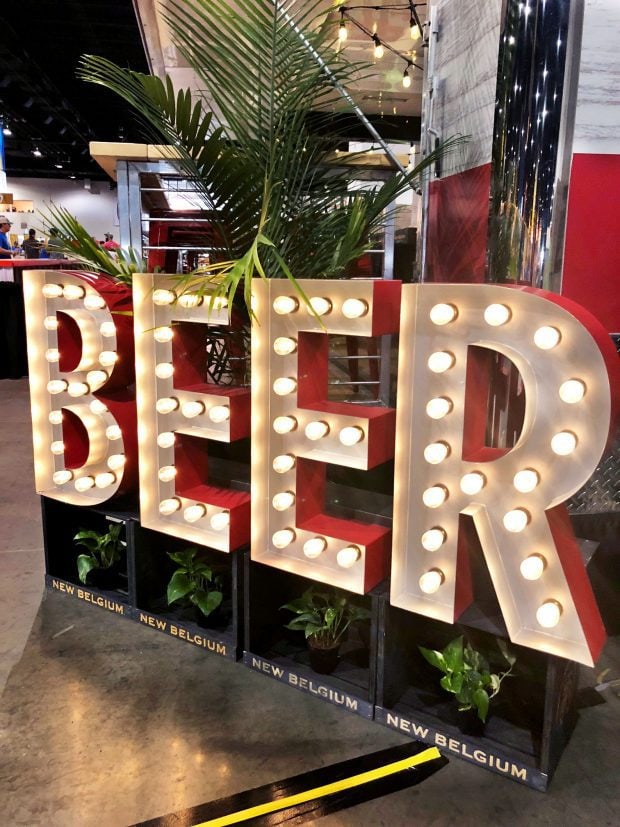 Look Up What's Happening Throughout The Week
Don't forget to check out what's happening around town all week! I mentioned this in my make the most of GABF week post, but there are always things going on around Denver with special tappings. There are constant new tappings from local breweries, tap takeovers at restaurants and bars, and so much more.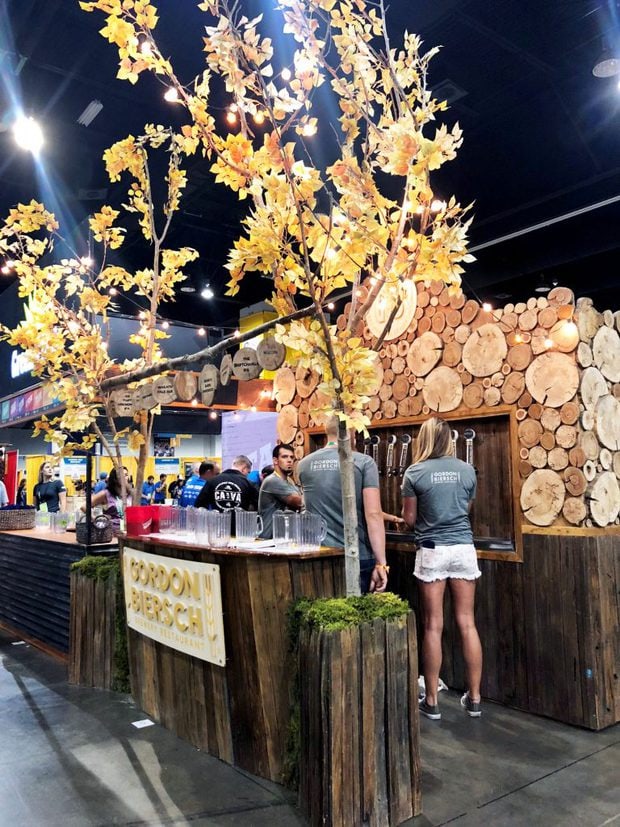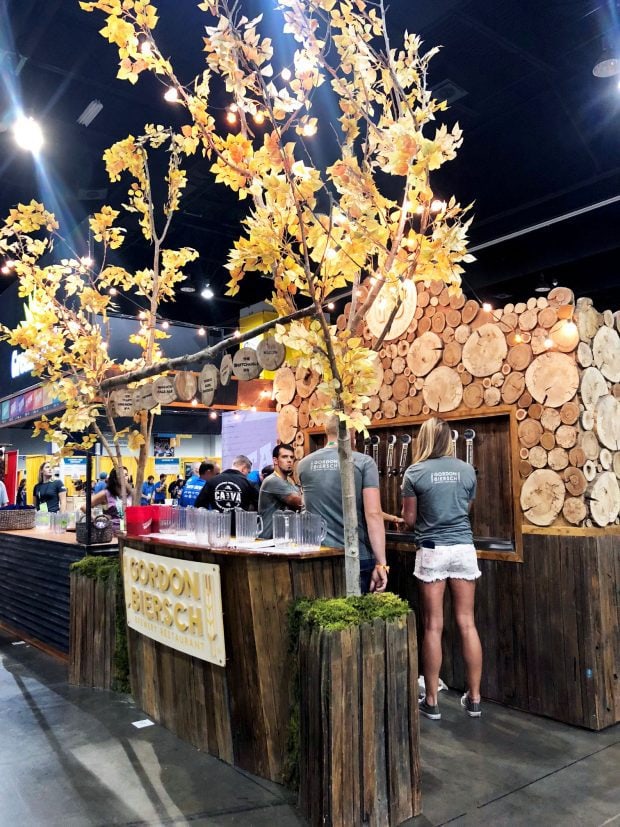 Figure Out Food BEFORE You Attend
If I could give you any advice, it's to figure out food BEFORE you go to your session. While there is some food to purchase at the sessions, it is so easy to get completely overwhelmed by all the activities and various breweries as you walk around.
Before you know it, you've drank too much and have forgotten to eat… leaving the rest of your night pretty questionable… I've been there before, so I'm just saying you should trust me on this one.
There are tons of places to go beforehand that are near and far from the convention center. A few of my favorites to hit last-minute are:
Corner Office Restaurant And Bar
Falling Rock Taphouse (especially if you are thinking about grabbing a beer to start off with)
Territory Kitchen & Bar in the Hilton Garden Inn (directly across from the Convention Center and I totally dig their snacks)
Stout Street Social (also nearby the Convention Center and I love their fries)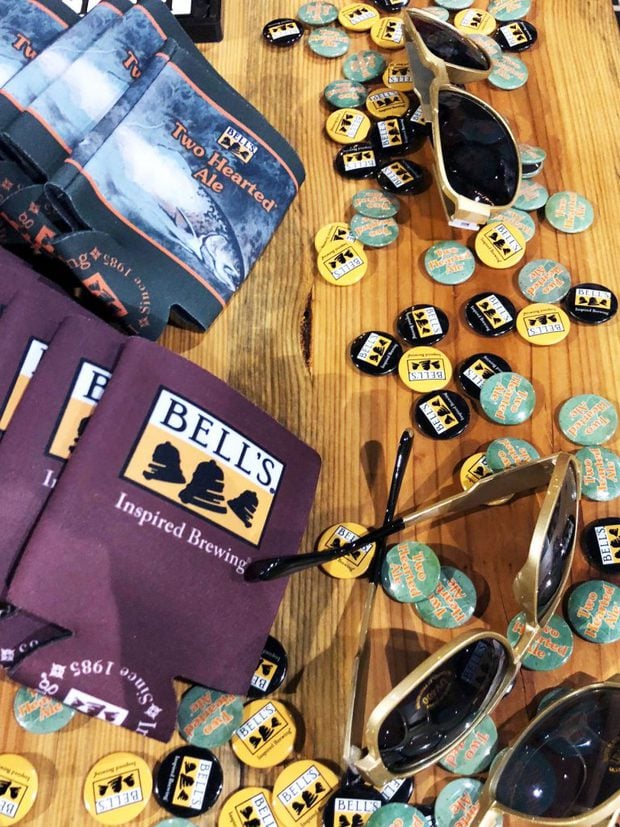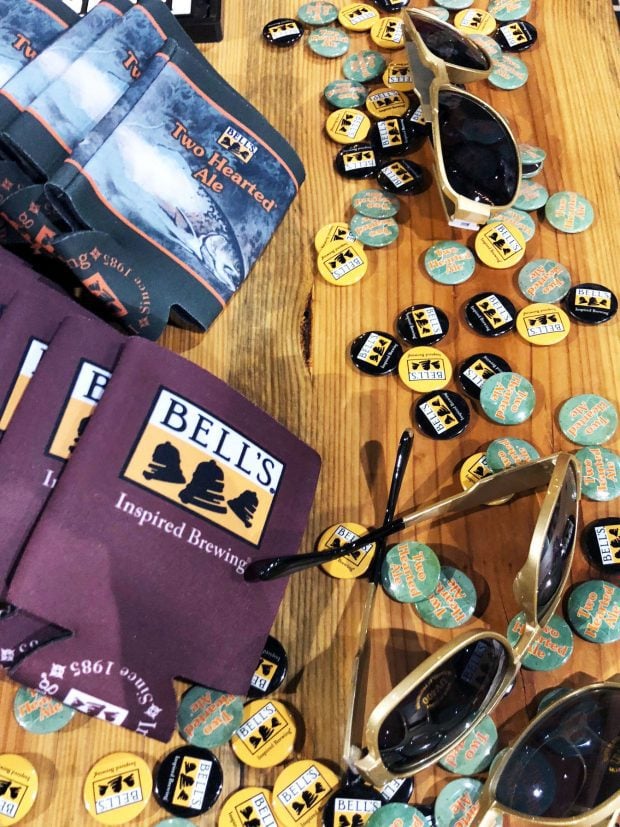 Be OK With Waiting For Beer
You need to realize that there will be lines, but the lines are worth it. When you are hitting the breweries you've been dying to try or the ones that are tapping something really special, the bit of a wait is always worth it. It will also help you pace yourself so you aren't just rushing down the rows trying anything and everything that's in front of your face.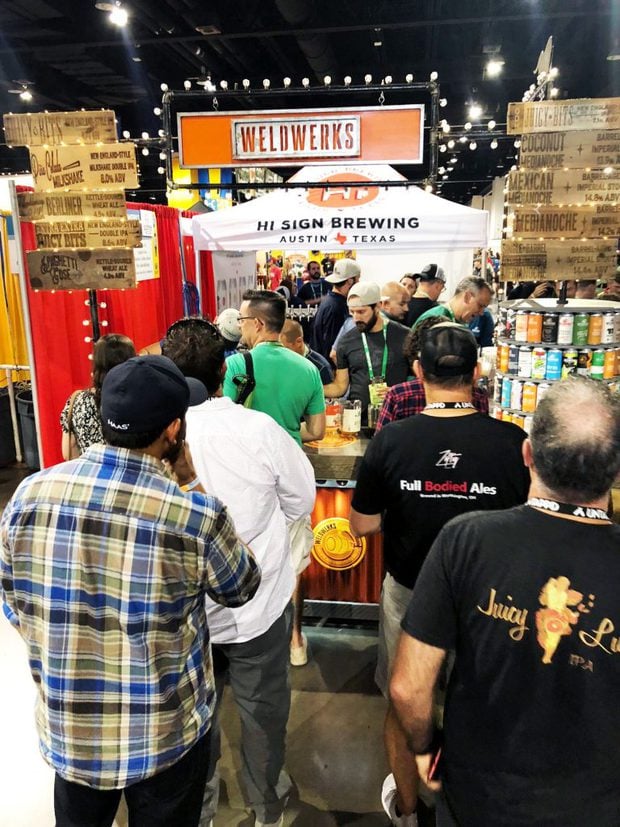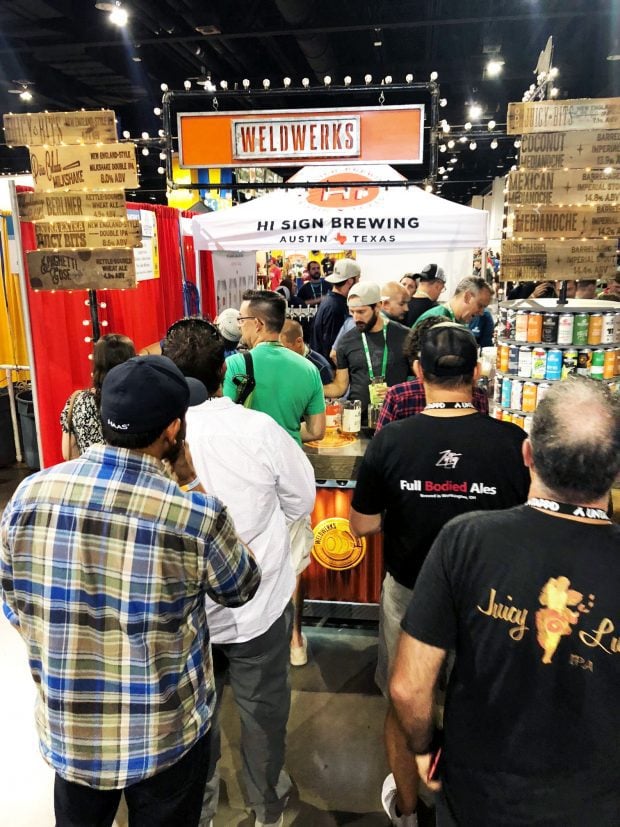 That being said, don't just get in a line because there is one. I can't tell you how many times I've had people hop in line behind me, then 10 minutes in when we are almost to the front of the line say, "oh, I hate all these beer types" and bail. Be sure to check out the brewery you are standing in line for, whether you are taking a peak at their tap list before hopping in line or checking out what they are serving on your My GABF app. Also, if you are going to the Saturday night session, you'll be able to check out the medal winning beers!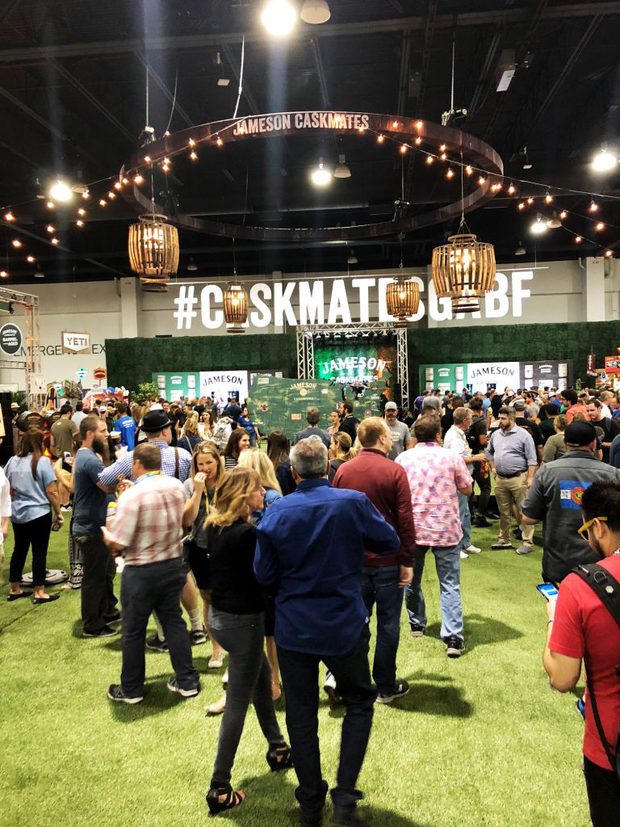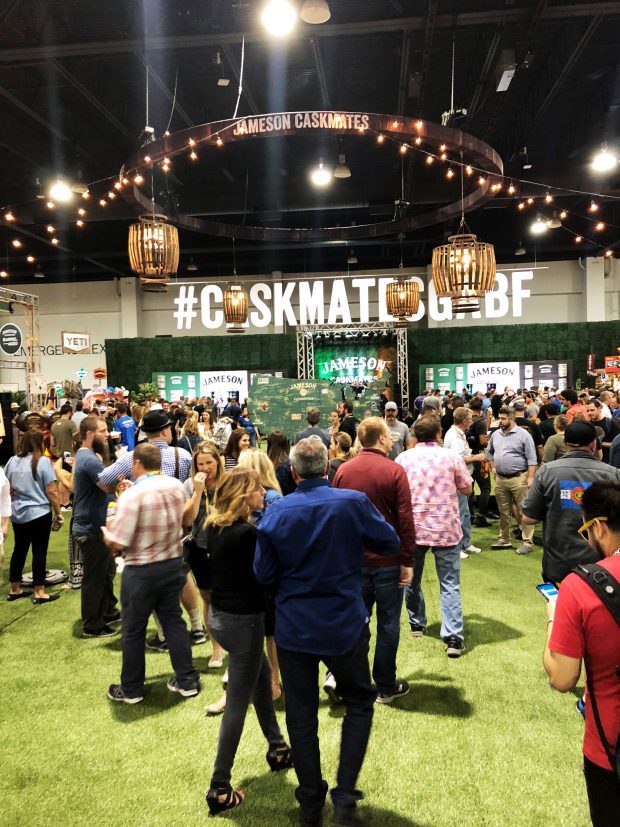 Dress Up, Wear A Pretzel Necklace, And Get Into The Festival Fun!
It wouldn't be the Great American Beer Festival without costumes, pretzel necklaces, and random craziness! All I can say is, you need to get into the moment. So done a pretzel necklace or wear a crazy outfit. Dressing up isn't just for Halloween and it's also a great way to keep track of people when you are attending the session in a group. One year I saw a group dressed up as Where's Waldo, and it was perfection.
Just be sure to wear comfortable shoes no matter what you wear and always skip the sandals/flip flops. People spill. Constantly. You don't need that on your bare feet, you know? EW.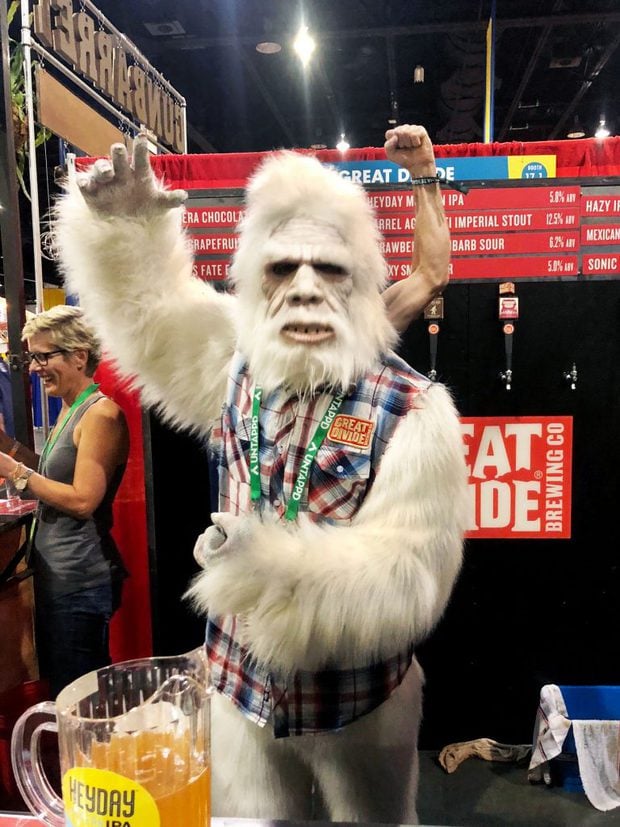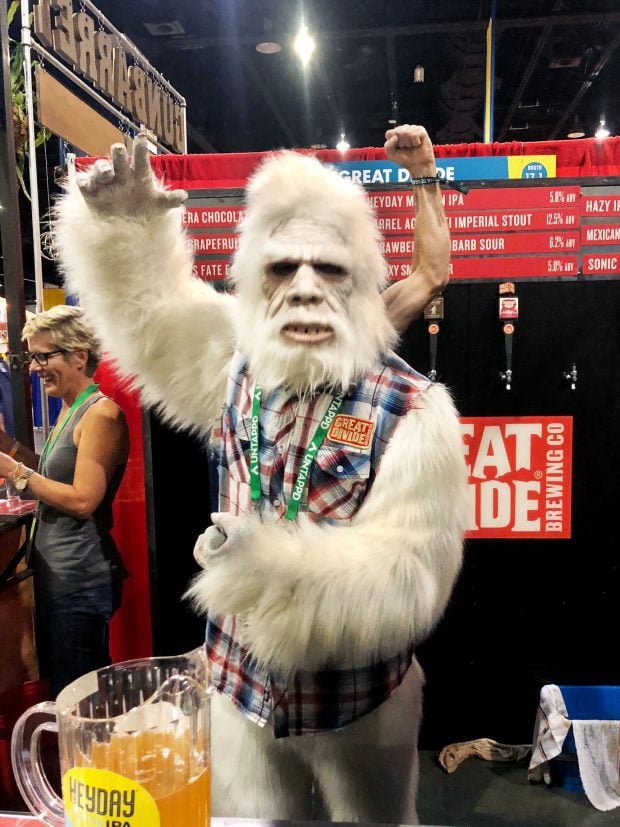 So the only question is, which session will you be attending next year?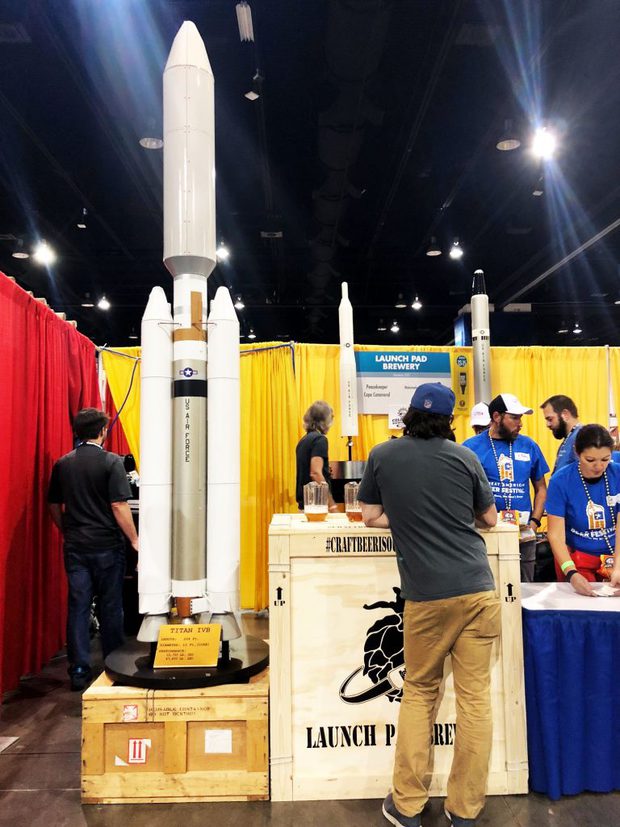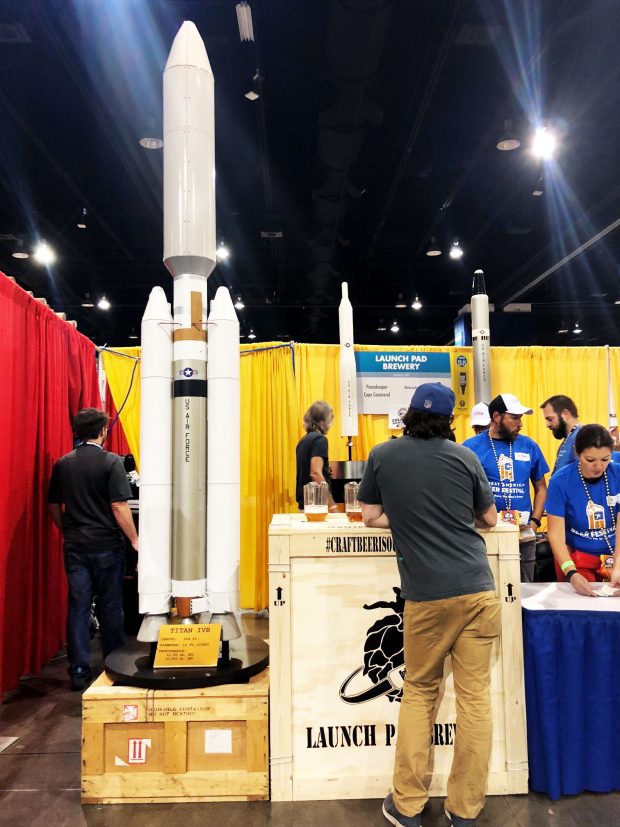 Pin The Millennial's Guide To Great American Beer Festival for later!