May Tidbits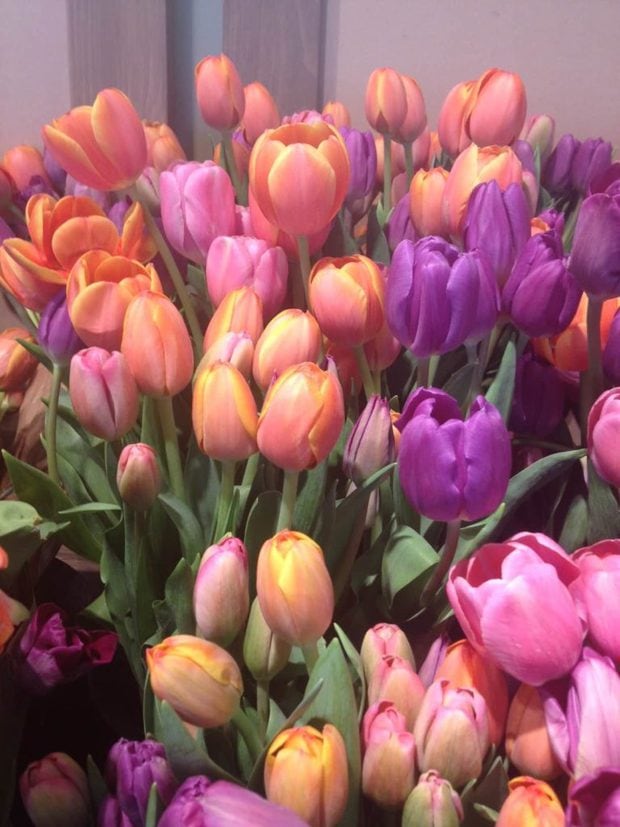 1. I am so in love with these tulips. I wish I could fill every room with them.

2. I just discovered this site and the hilarity is EPIC. 

3. Summer recipes are EVERYWHERE. I am dying. Sangria from one of my fav bloggers, Seared Ahi Tuna Salad from this goddess of food, and this Red Fruit Salad.
4. I LOVE Costco (really is that surprising to any of you?). Finding a great deal is one of the best feelings in the world and Costco is just full of those!! However getting through Costco with a significant other can be a big ordeal so I highly recommend reading these relationship lessons before you go. All true. Seriously.
5. Soooooo MasterChef started this month. We should chat about this because I will be talking about it until this whole thing is wrapped up and a victor is announced. At this point I still don't know everyone's name by heart and I don't have a winner prediction, but that one guy who lost his mother and that one woman whose son came with her and loves Gordon Ramsey? I am personally rooting for them. I am such a sap, I know.
6. I found Anastasia on blu-ray for $5 this week. Yes, I bought it. I might have an addiction to Disney. Just a bit.
7. Arrested Development is back!!! I am trying to find an entire day that I can devote to watching the new season, non-stop.
8. Oh and here are the best Arrested Development food scenes because you can never get enough Arrested Development.