Holidays Made Easy: VinoPair Food & Wine Subscription Boxes + a Giveaway!
It's about time we make the holidays a little easier on ourselves, isn't it? Let VinoPair Food & Wine Subscription Boxes take care of the wine and appetizers for your next holiday event! 
When I was in Kansas City for a food blogger conference, I discovered VinoPair. We were at this cocktail party and VinoPair showed up with a massive spread of different appetizers paired beautifully with these amazing wines and I couldn't help but swoon.
I might have gone back for seconds and thirds but shhhhh… don't tell anyone.
The first thing I thought when I took that first bite paired with a sip of wine from VinoPair was "holy CRAP how easy would this make holidays?!" I mean, you stress and stress about the main event and the appetizer can be a tedious last minute thing that you have to deal with on top of it all. VinoPair subscription boxes seriously solve that problem with amazing food that you can easily put together yourself, paired with an incredible wine.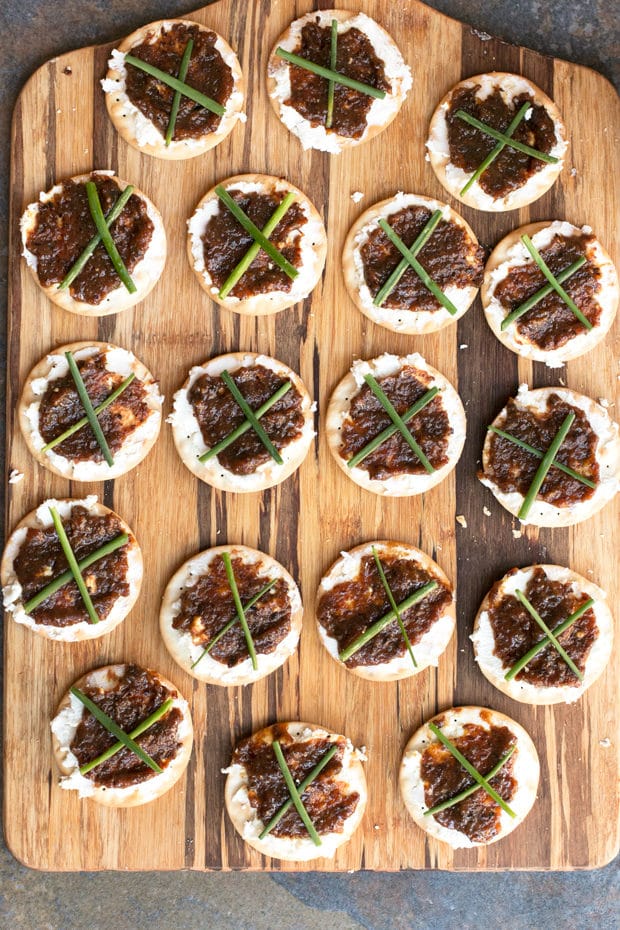 To me it's fun to have a little bit of an interactive thing happening when guests first arrive, so I think the wine pairing with the appetizer is perfect. People can mingle and catch up before taking their seats, but they also get to experience something truly special and perfectly paired before they hit their seats and saddle up to a GIANT meal.
You can't go wrong with food and wine action, after all!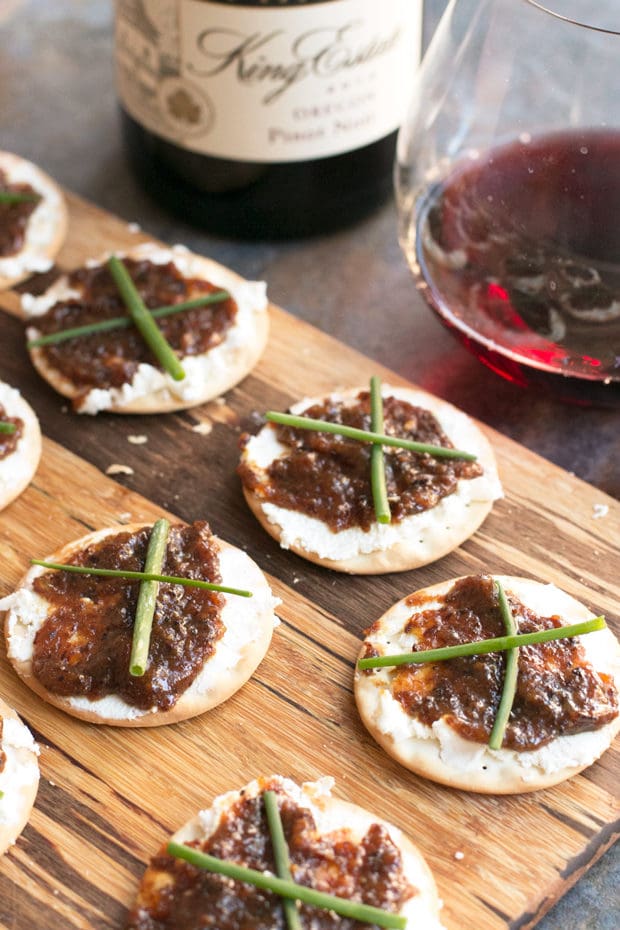 I had the pleasure of digging into their Bacon Jam, Chives, Goat Cheese, Table Crackers, and Pinot Noir pairing subscription box. Goat cheese and pinot noir are kind of my favorite combination already, but the bacon jam? Holy. Crap. My head nearly exploded with the first bite. They were gobbled up at a mini Friendsgiving that I hosted in mere minutes. I was even left with a little extra bacon jam to slather on toast for breakfast the next morning…
Reserve a couple of tablespoons for yourself for just this purpose. It's BEYOND worth it, especially if you have a wee bit of a wine hangover the next day.
I swear, I don't party THAT hard. Ish.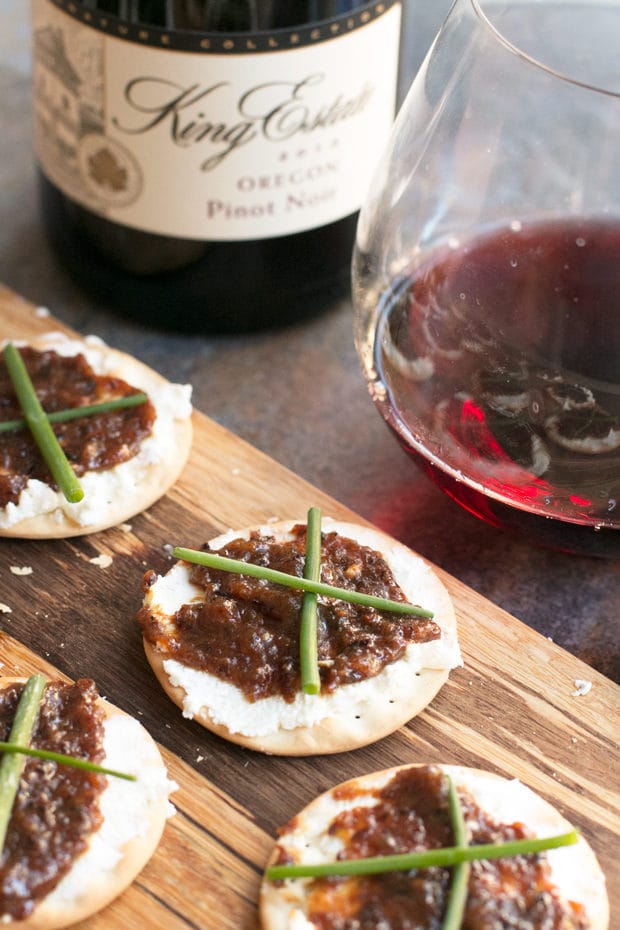 VinoPair is being SO giving because they are hooking one of you lucky readers with a subscription box for the holidays! You can order it in time for Thanksgiving, OR use it for your holiday parties coming up in December. Check out the details and how to enter below!
Note: VinoPair only ships to California, Idaho, New Mexico and Missouri right now (I know, kinda a bummer for some), but they are working on expanding! Those dang liquor laws…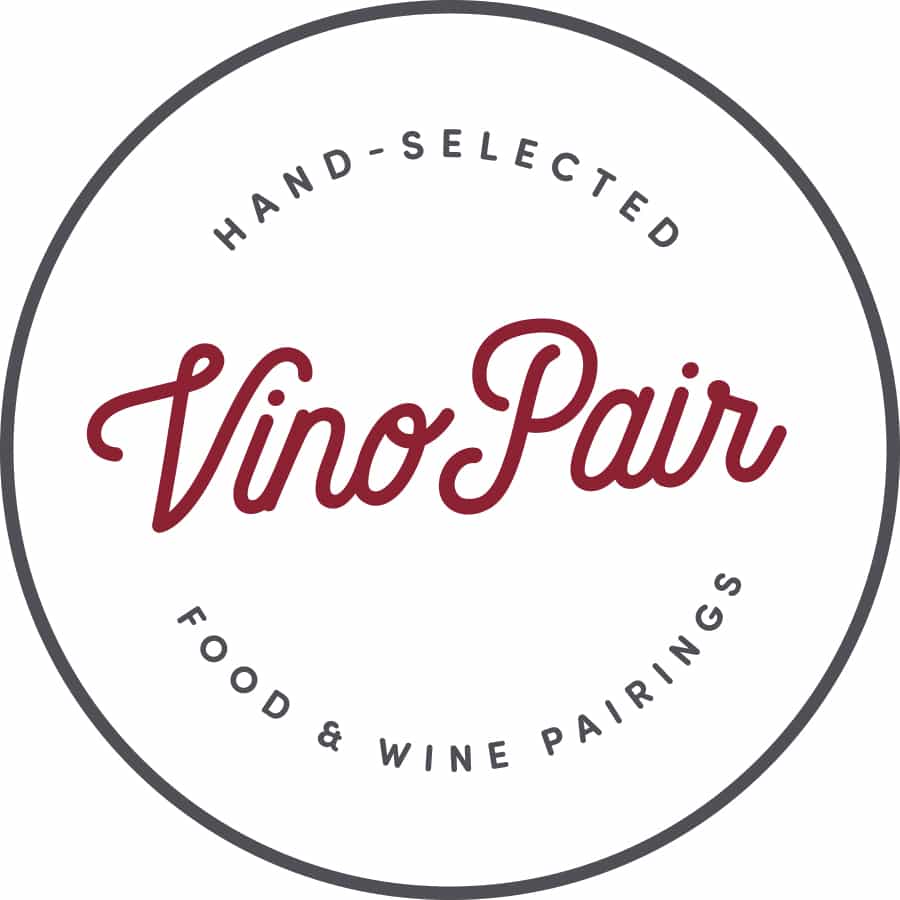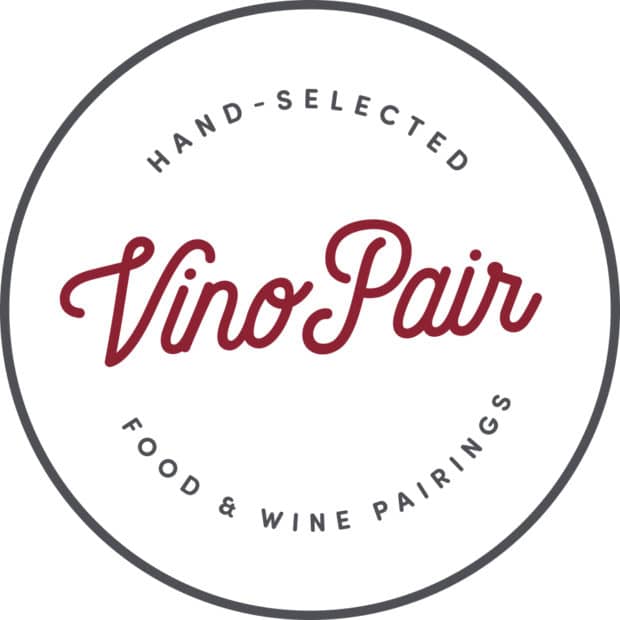 Disclosure: I received free product and compensation from VinoPair as part of this giveaway and review. As always, all opinions and recipe are my own. Thanks for supporting the brands that support Cake 'n Knife!
Giveaway is open to California, Idaho, New Mexico and Missouri residents only.