After closing out another epic Denver Food + Wine Festival week, I am feeling stuffed, inspired, and a little sad to know the event is over now. The bites, the sips, the blur of music and events truly set my taste buds on a trip that did not disappoint! I'm here to share my favorite sips, bites, and moments that my favorite Denver foodie festival had to offer this year. Here's my Denver Food + Wine 2018 Recap!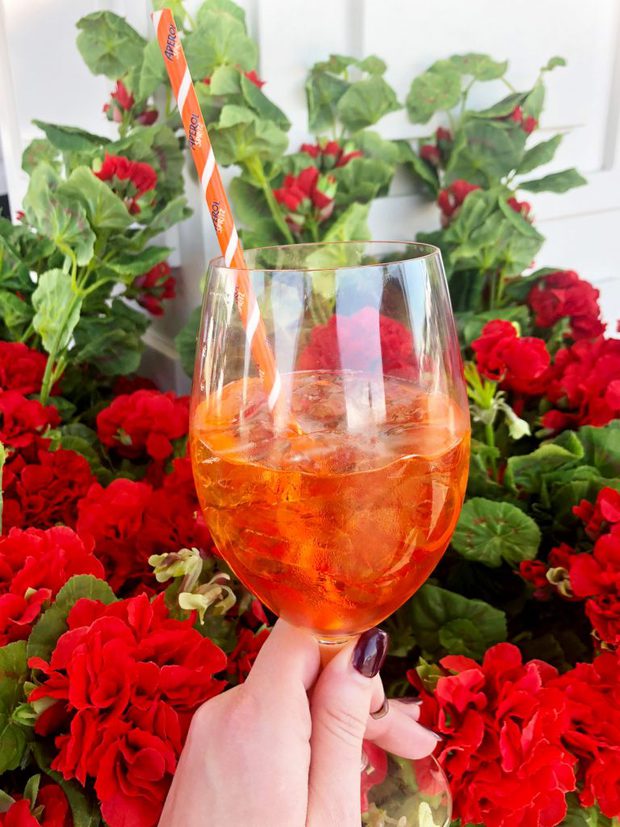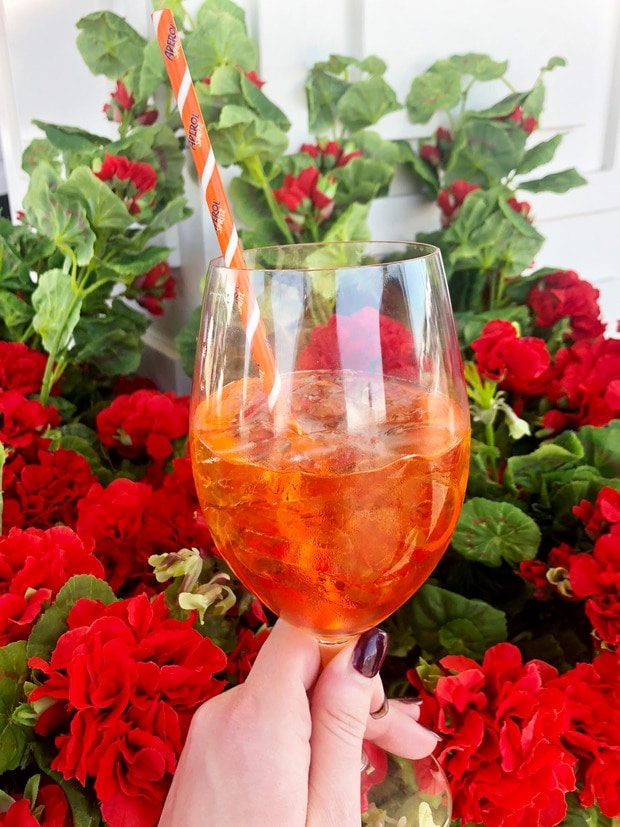 Disclosure: This post is sponsored by the Denver Food + Wine Festival! As always, all opinions are my own. Thank you for supporting the partners that support Cake 'n Knife!
I am so stuffed, I can barely move. It's been three days since the Denver Food + Wine Festival wrapped up, and you all know just how excited I was about kicking off the festivities this year. Yet again, my eyes were bigger than my stomach and I ate and drank so much deliciousness that I am still feeling full.
If you follow me over on Instagram, you got a peek into the experience in real time, so you know how fun it was.
I have to say, one of my favorite parts about the food and wine festival week is how every year you can tell the trends that are happening in food and drink. This year, for cocktails, it was all about the tequila. Everywhere I turned there were tequila cocktails, which made the Man happy as a clam of course.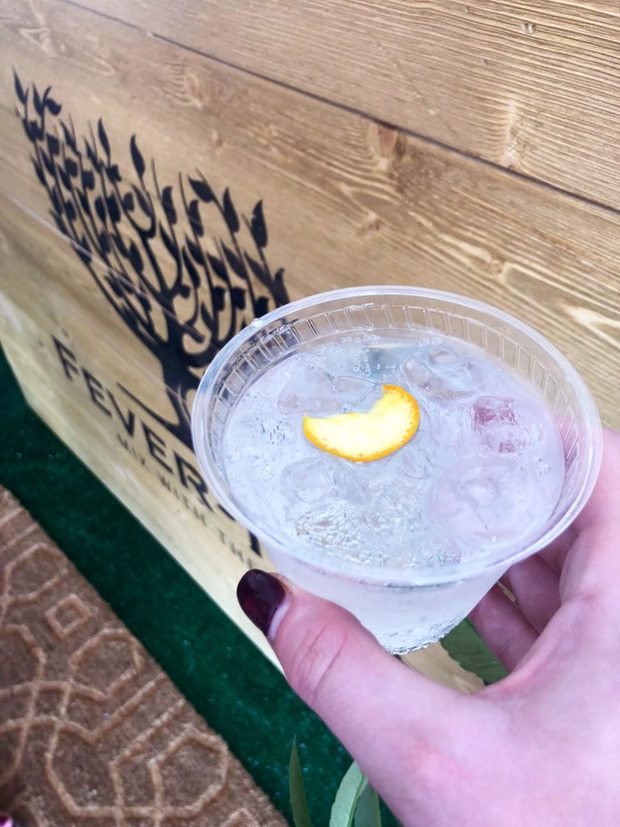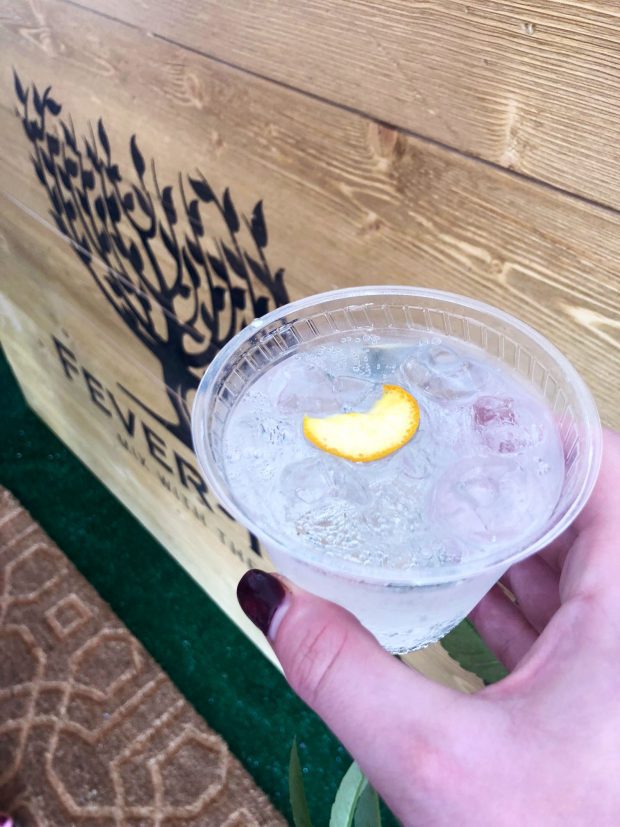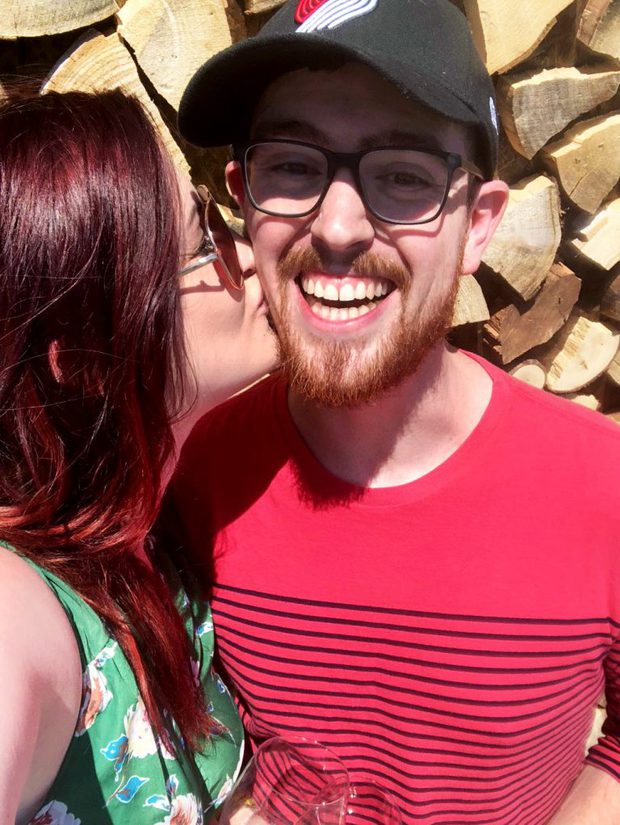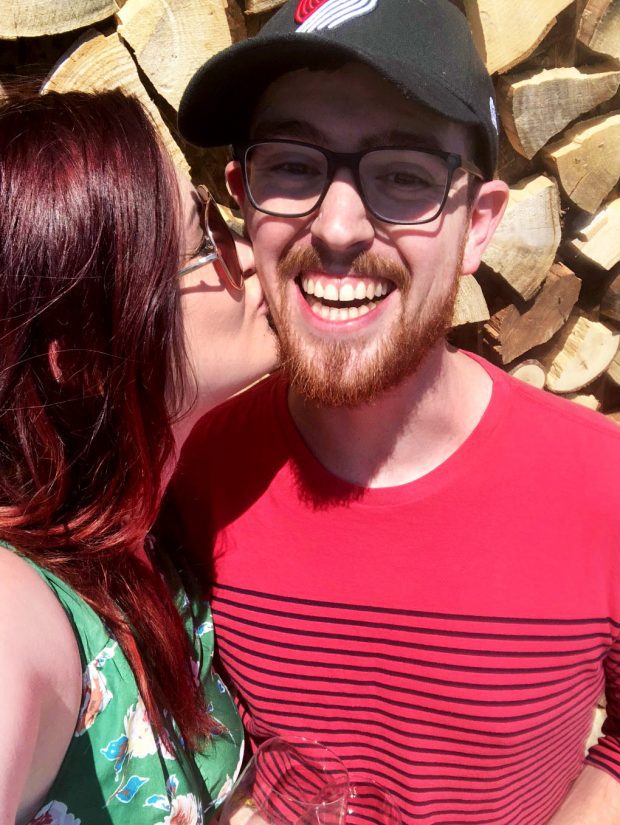 In terms of food, there were peaches, peaches everywhere. From the savory to the sweet, the peaches reigned supreme and I was oh-so thrilled to see that, considering how much I LOVE my peach recipes.
The Shakedown competition for best bite and best cocktail was stiff this year, with some serious heavy-hitters coming to the table with their A-game.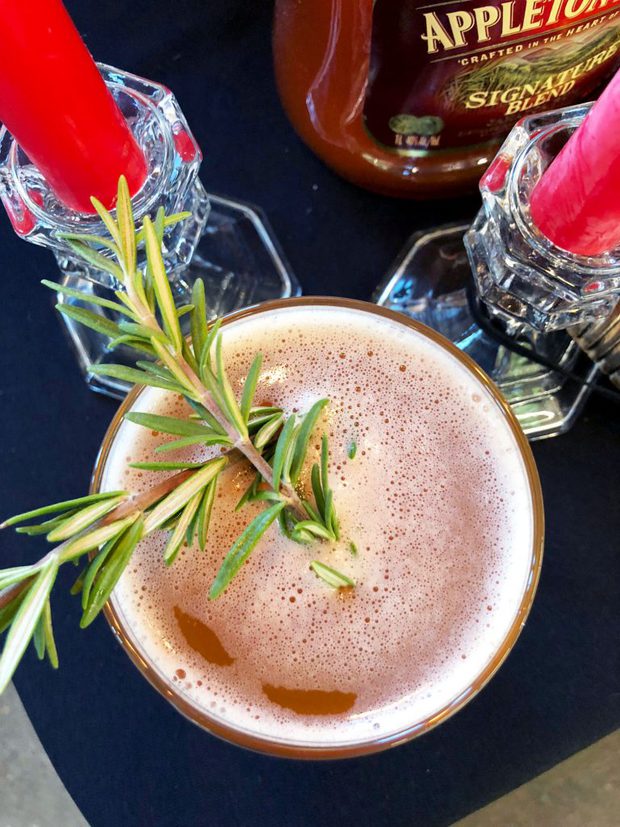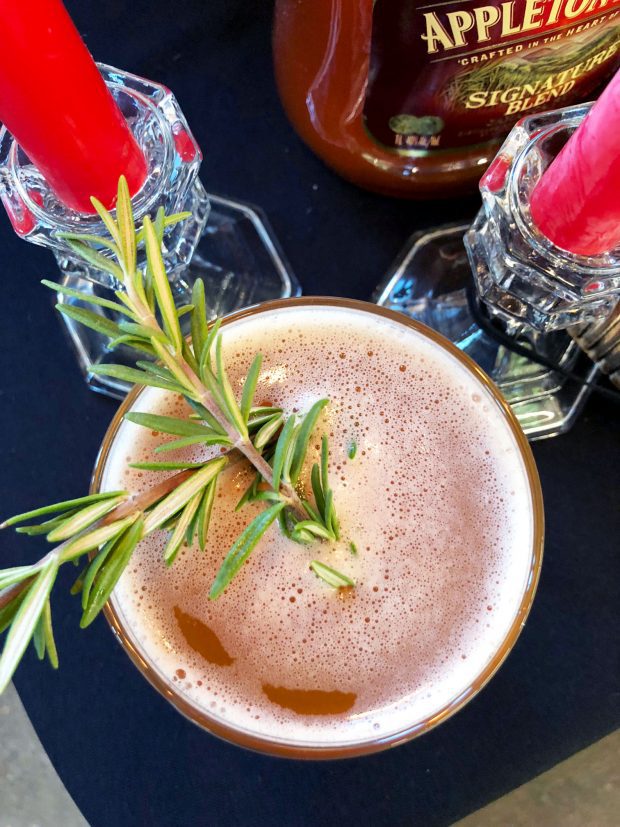 I was totally digging the Creekstone All Natural Beef Tartare from Tupelo Honey, featuring pickled fennel aioli and a crisp Idaho chip.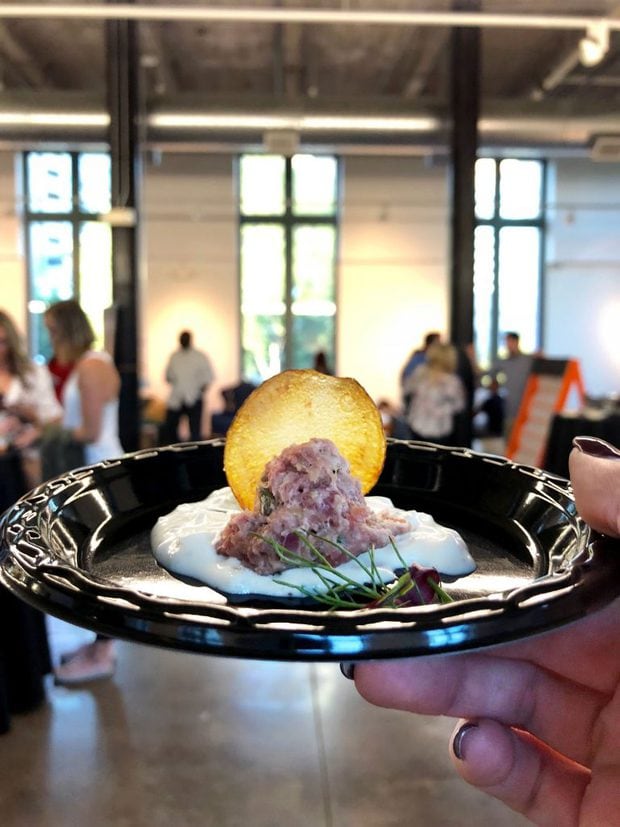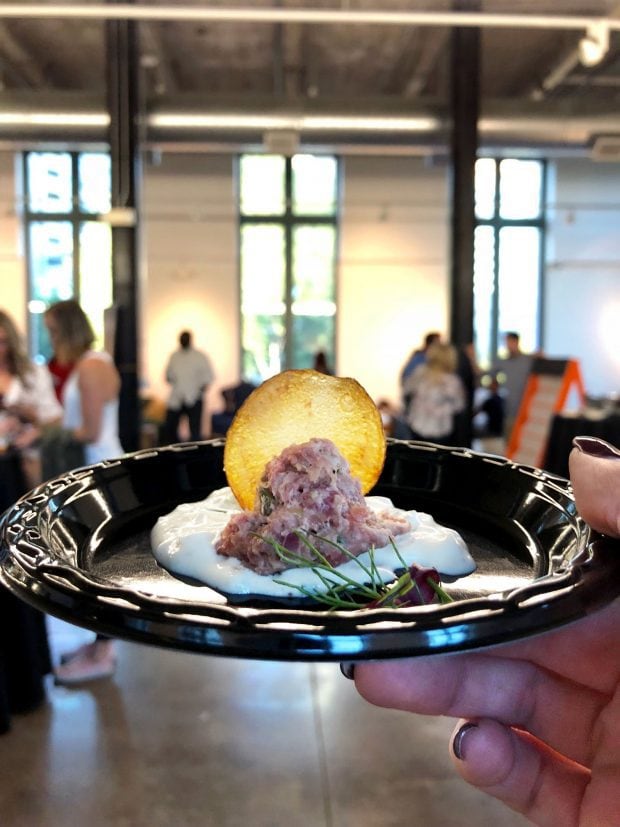 ProStart brought a couple of high schools to the competition this year, and the chefs at Gateway High School really hit the sweet note I was craving. With grilled Palisade peaches and buttermilk ice cream, the bowl was full of fun flavors and textures. I mean the lavender shortbread alone was a thing of beauty.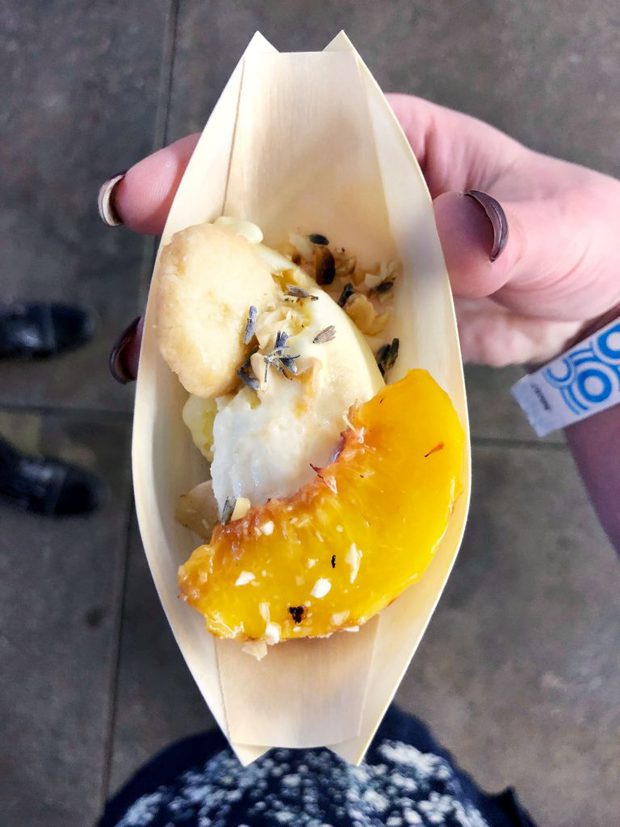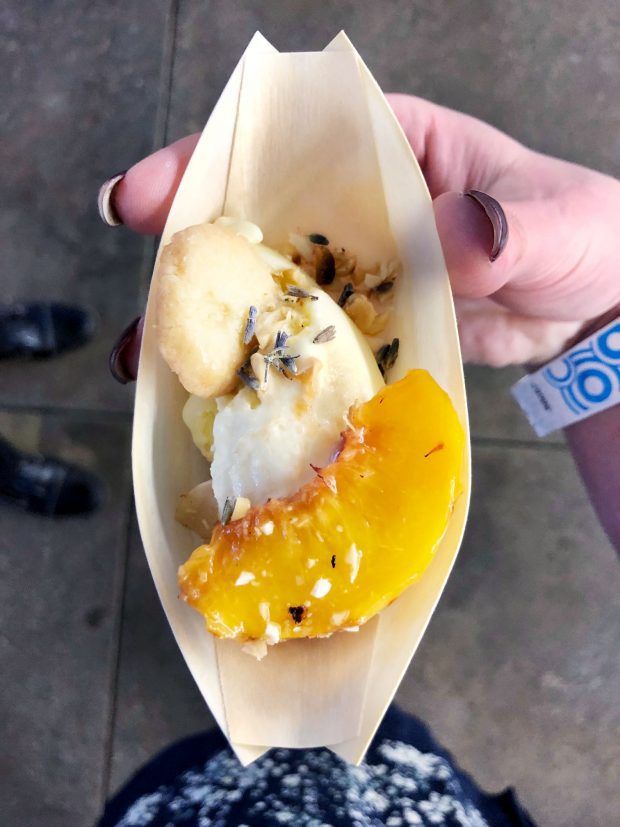 I've never had peaches and raw fish before, but Bamboo Sushi has shown me that I am missing out with their handroll that featured sake-poached peaches. GAH.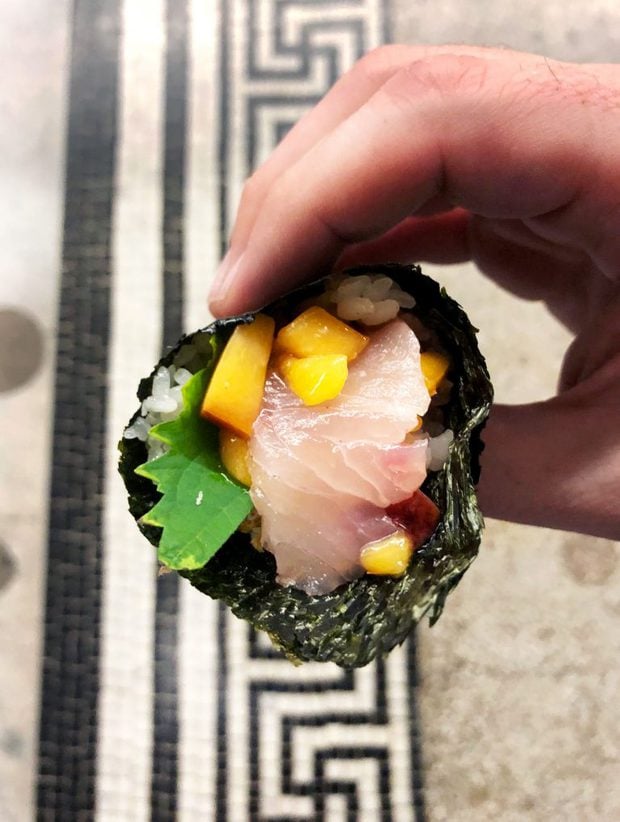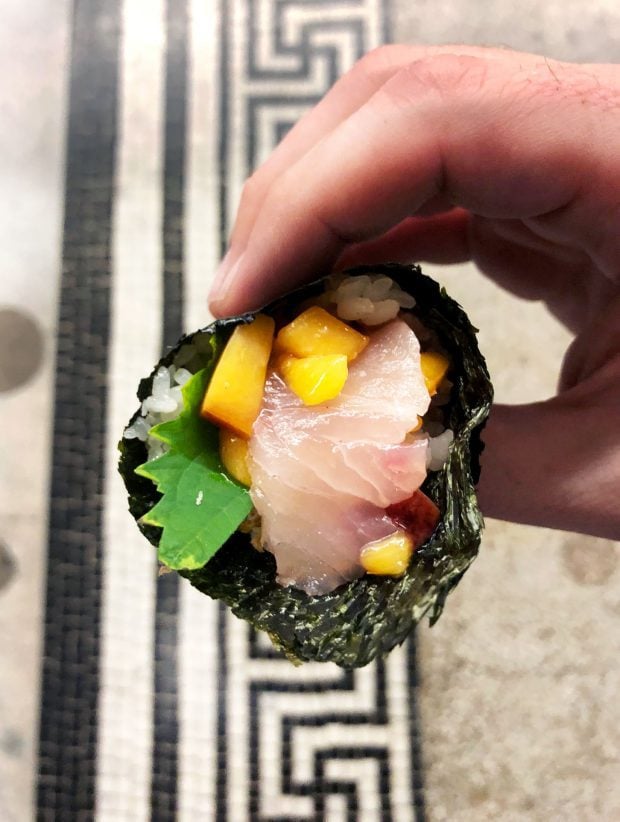 One of my favorite cocktails was the Barbarossa from Elevated at the Halcyon Hotel, featuring a complex layering of flavors with Aperol, amaro, and more.
The most unique cocktail I had was the Rise of Cosecha from Poka Lola Social Club which featured a rim of mascarpone… I was doubtful about the mascarpone combination with the tequila-based cocktail, but it went together so well, I was forced to go back for seconds. You know, all in the name of research of course.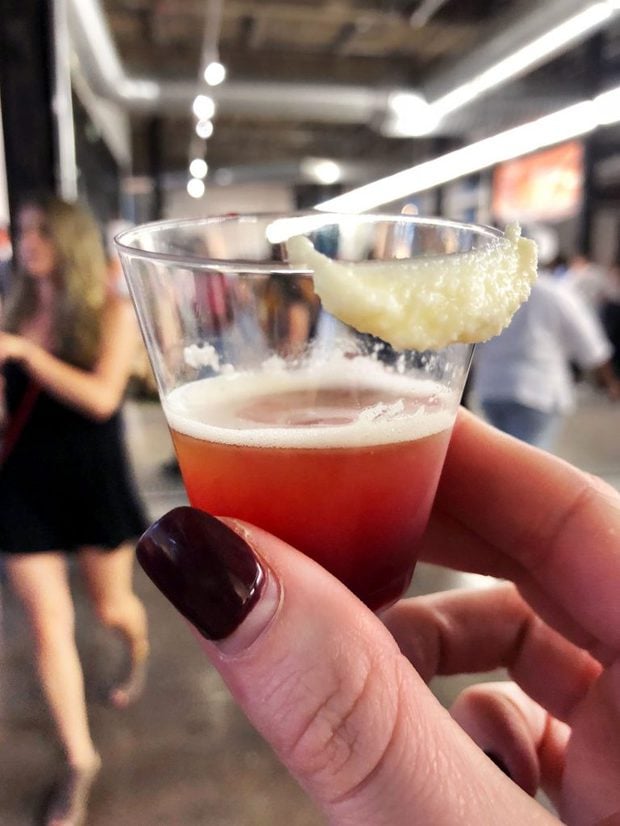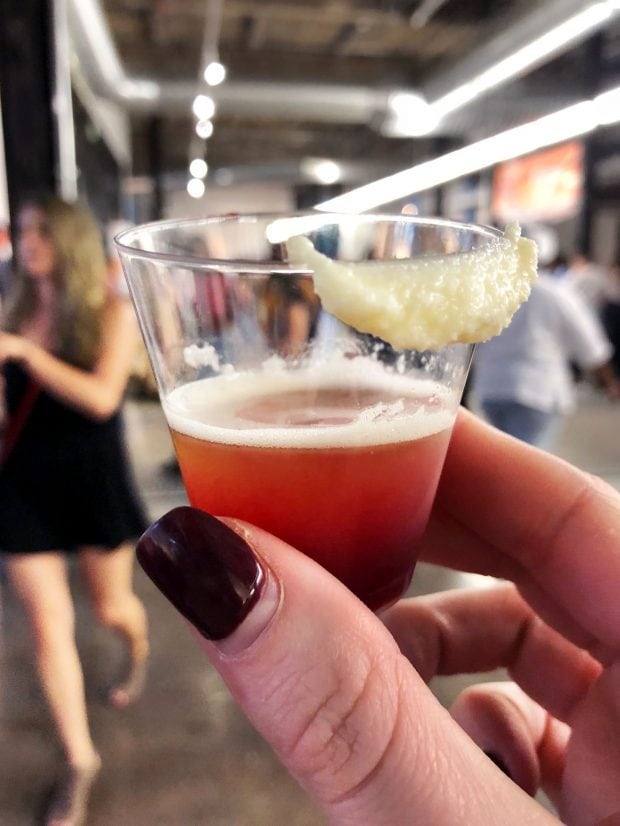 However the one cocktail that totally blew my taste buds away was The Junior from Bar Dough. It's no surprise that I fell in love with the one bourbon cocktail that was there, is it? This bourbon cocktail featured a creme de banane and brandy, with a vanilla dust to build a rich and warming cocktail that I think will be perfect for fall.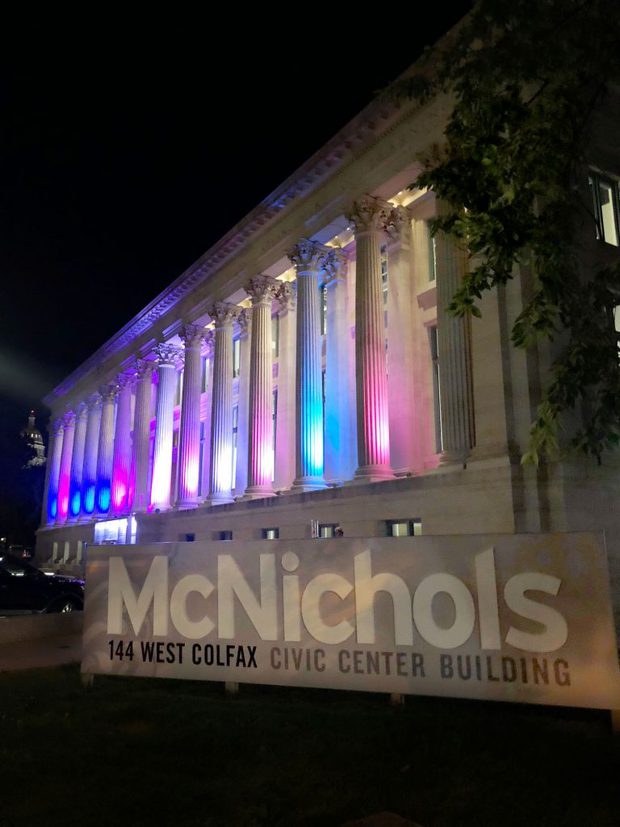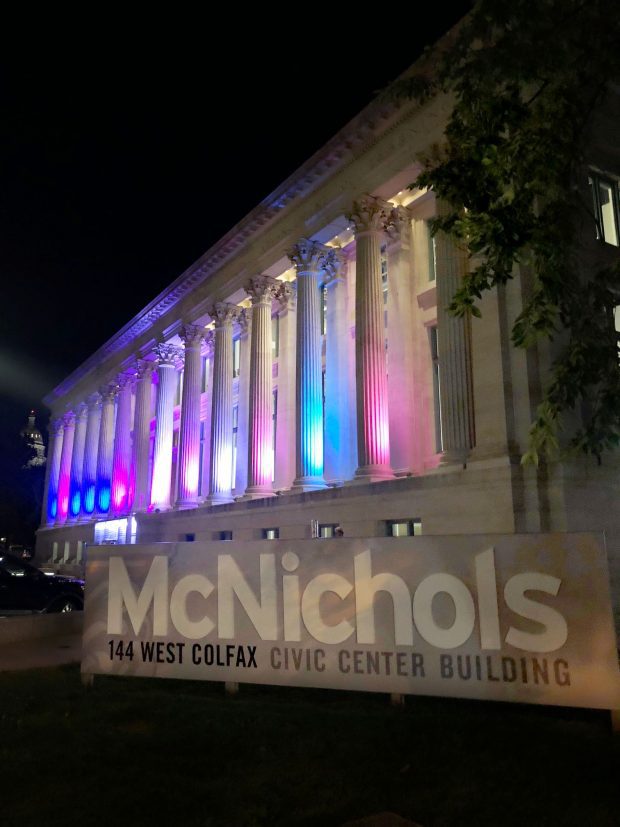 I do have to say, it was absolutely lovely to see Stella Artois not only at The Shakedown, but also at the Grand Tasting, giving away full pours of their beer and cidre (while also letting you keep the glass to take home!).
And now that I mention it, let's chat about that Grand Tasting awesomeness, shall we?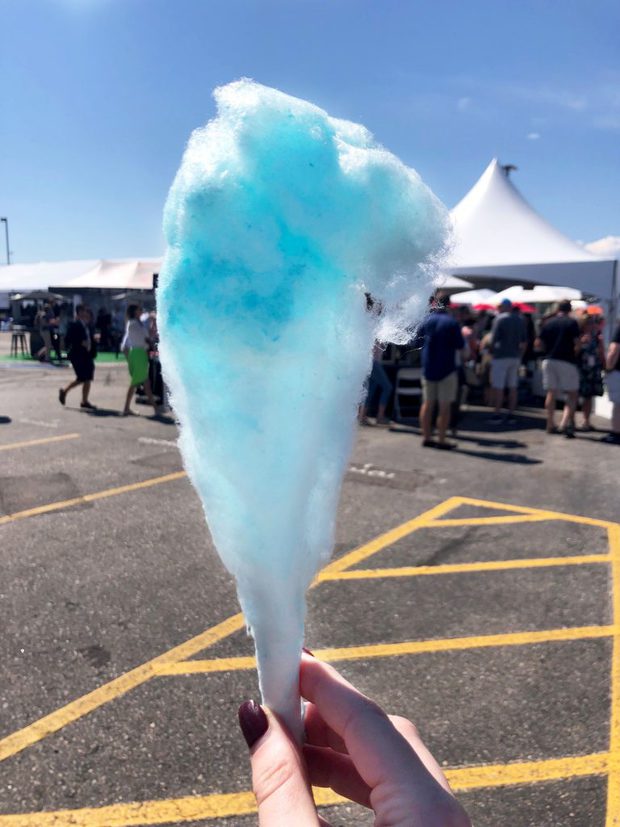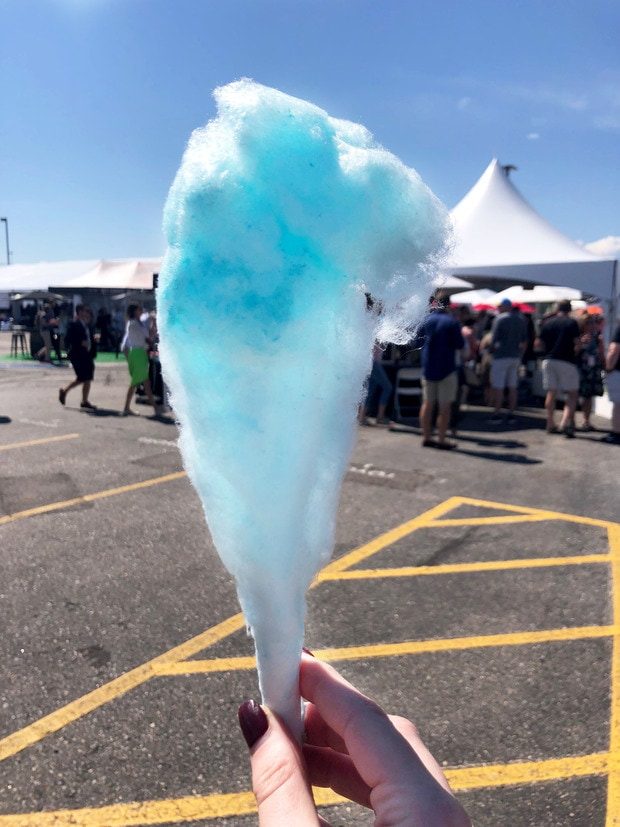 You all know by now that the Denver Food + Wine Grand Tasting is one that is near and dear to my heart. It's not only a thrill to taste bites from local restaurants while sipping on wine in the gorgeous Colorado sun. The event is also the place I go to find new products that I love.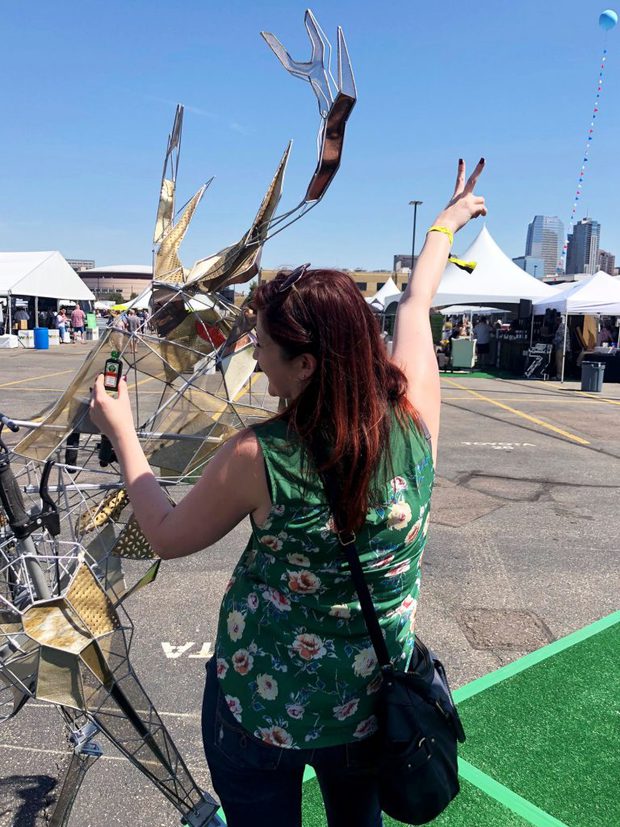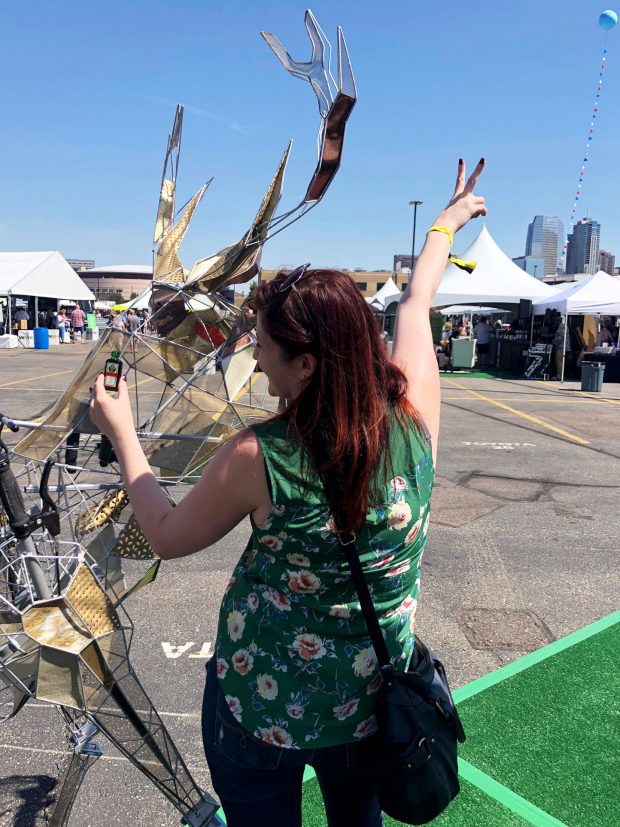 One of those products is the Irish Cream from Five Farms in County Cork, Ireland. Those of you who follow me on Insta know that I had a bottle sent to me before the event, and I have to say, it's the creamiest Irish Cream that I've ever had the pleasure of sipping.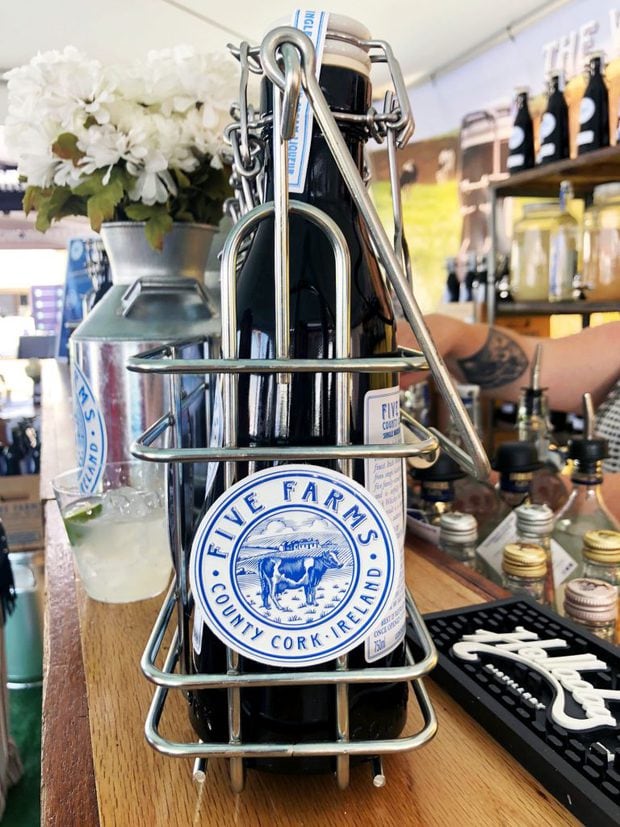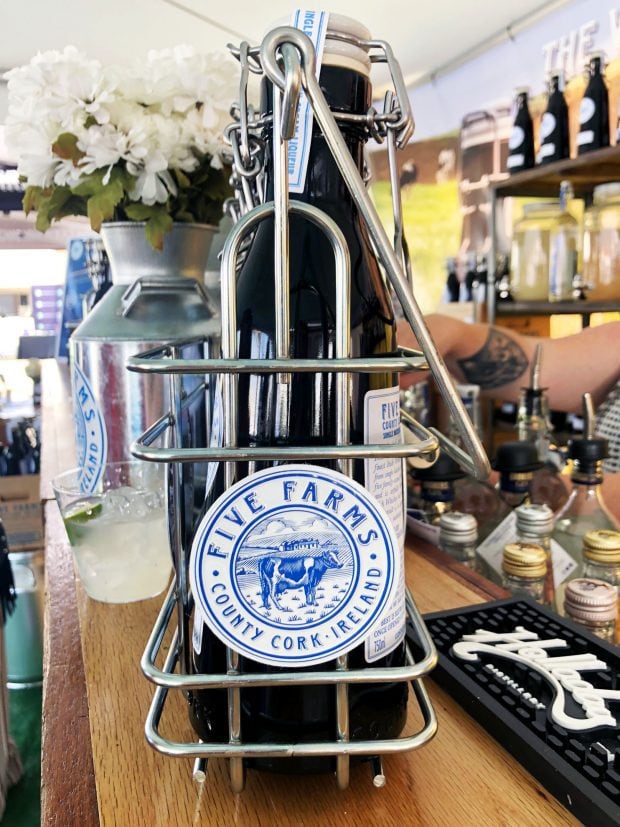 At the Grand Tasting, Five Farms featured a cold brew coffee cocktail and I can promise you, that recipe is going to be featured in a recreation I make right here on the blog. For SURE.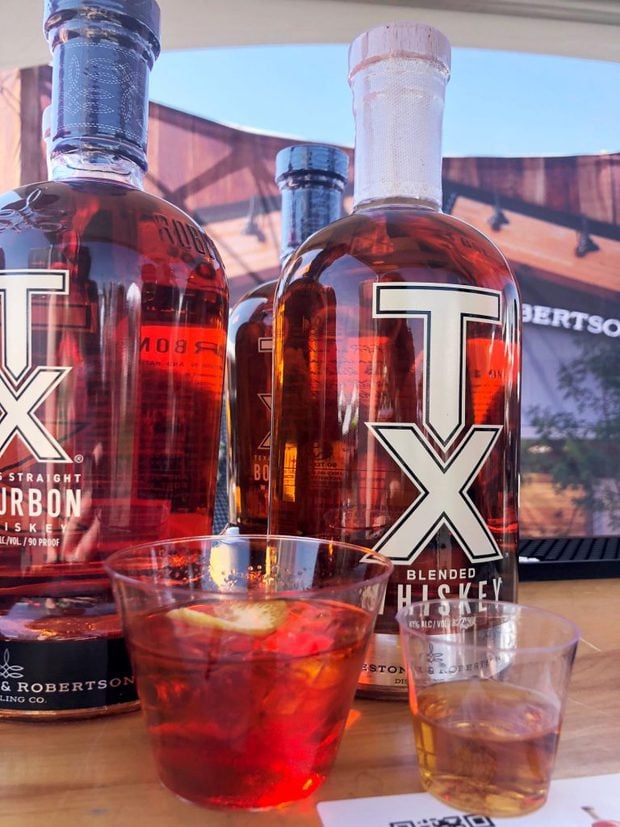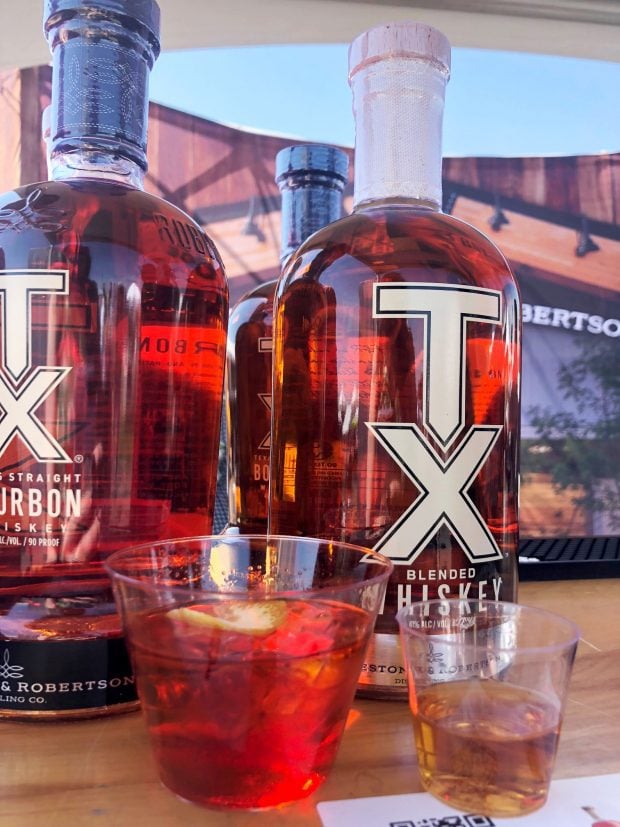 Another favorite spirit I found is TX Whiskey and Bourbon. Normally I am a bourbon girl, but the vanilla bean notes in the whiskey really won me over. So smooth and so luscious… YUM.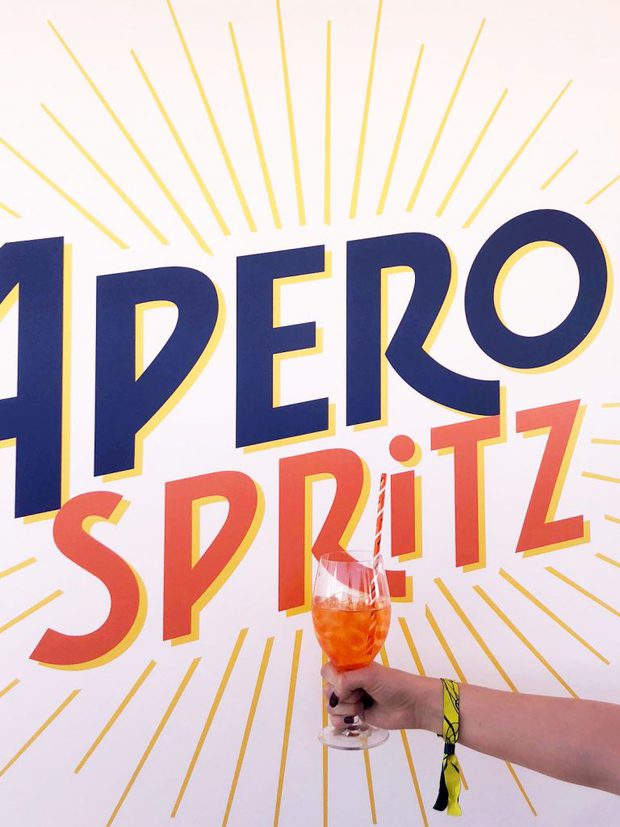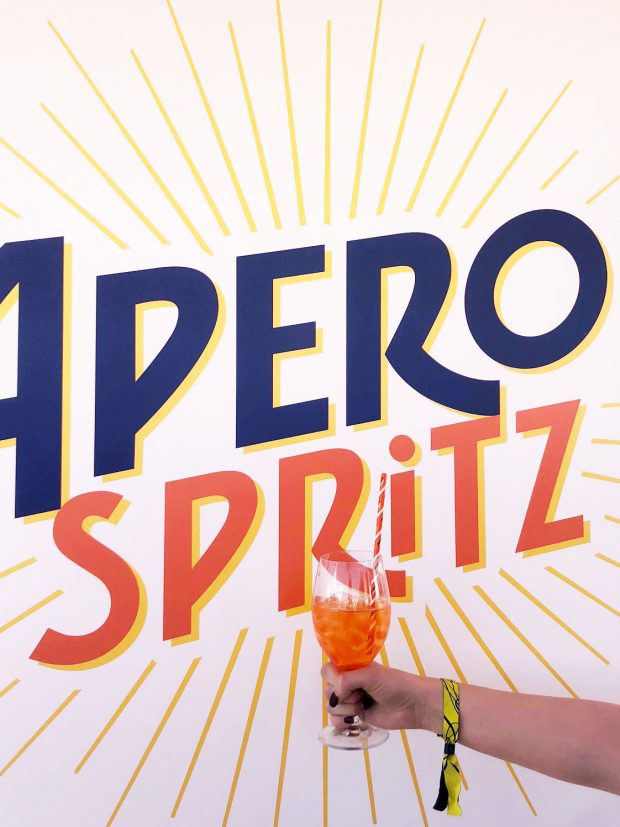 I also was thrilled to find myself loving an Aperol Spritz for the first time ever. I normally shy away from them, but apparently I just have never had the RIGHT one. I think I might become a bitter liquor fan after all….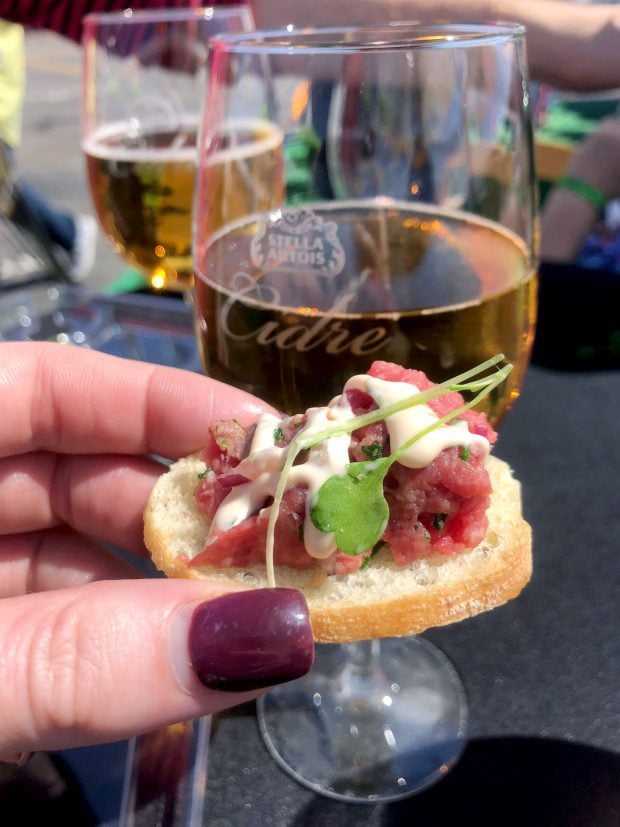 Oh and I would be remiss if I neglected to chat about the bites that Stella Artois brought to the Grand Tasting. The first was a steak tartare with lobster mayo that turned surf 'n turf into a one bite marvel that I would eat every day if I could. Second was a Belgian waffle taco for some sweetness, featuring peaches, basil, peppercorn, and aerated mascarpone. It was pure summer, in one bite.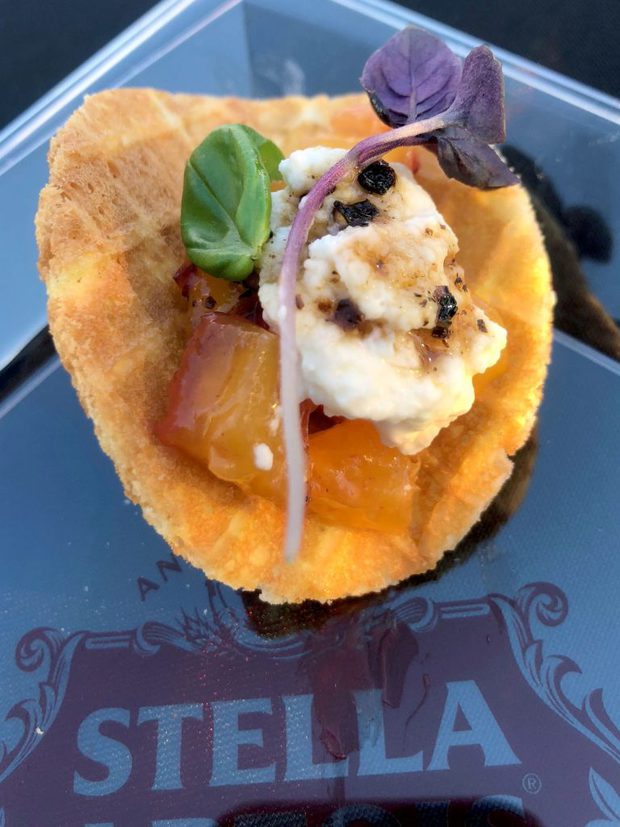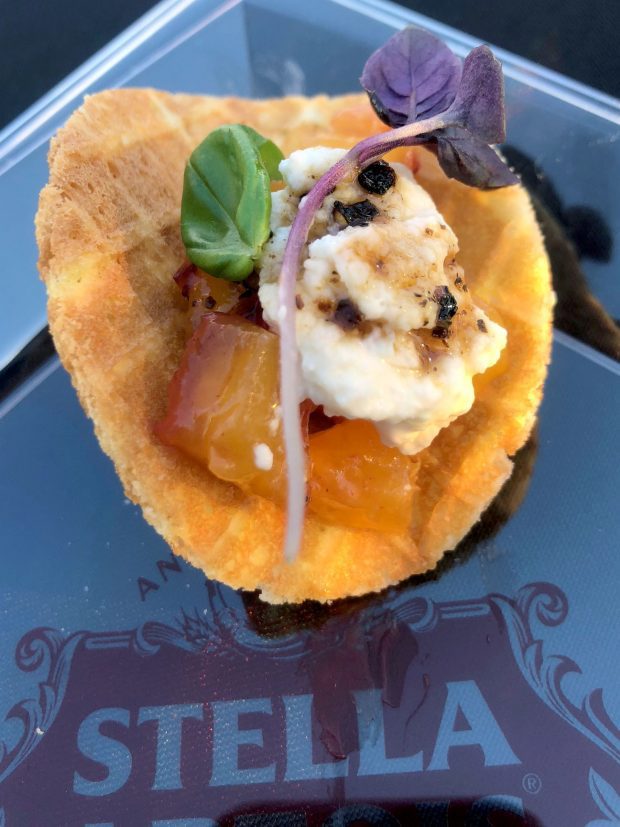 Also, it paired wonderfully with the Stella Artois Cidre that I love.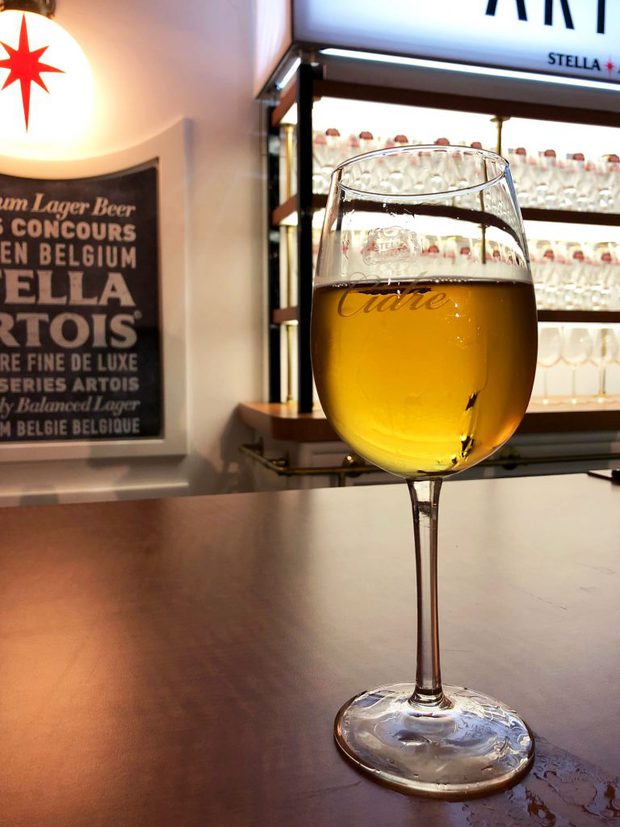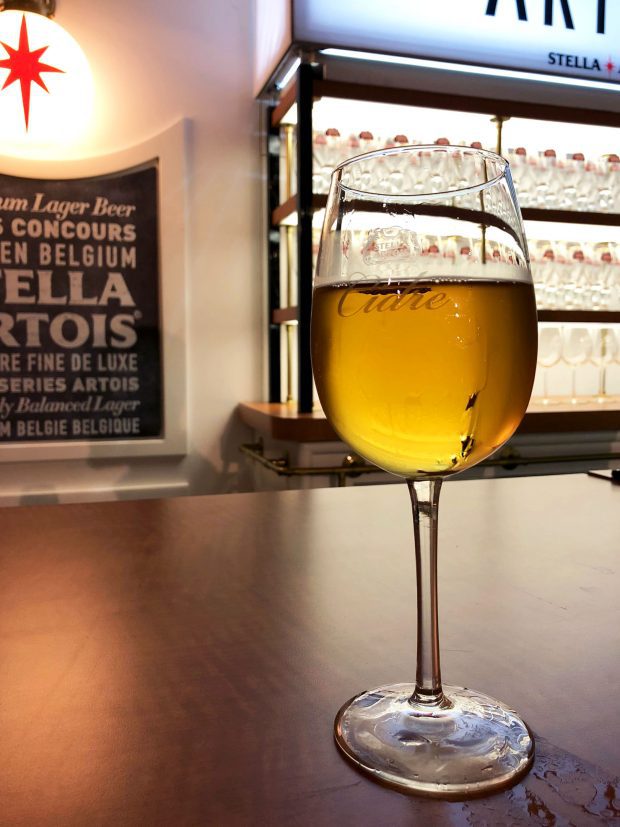 Beyond my favorite bites, it was a blur of live music and endless tastings to tickle my tastebuds.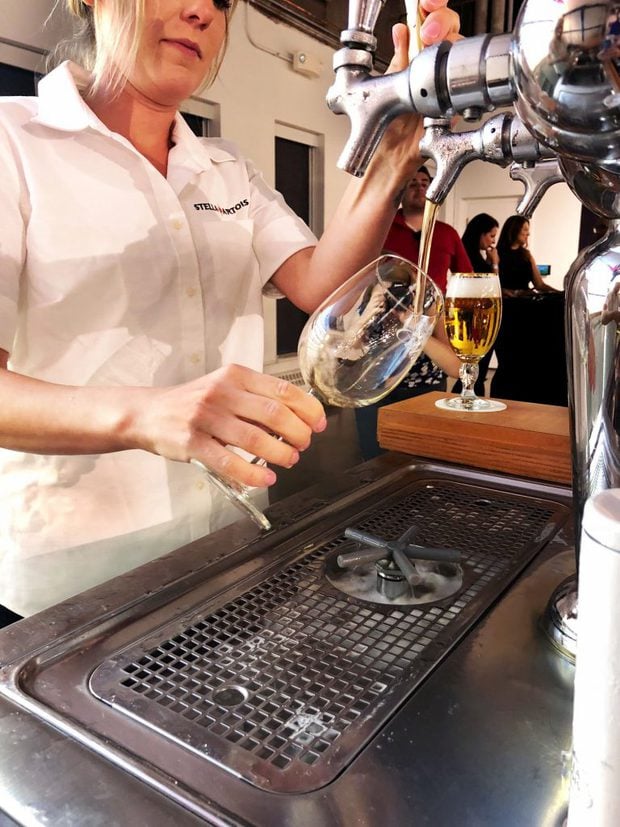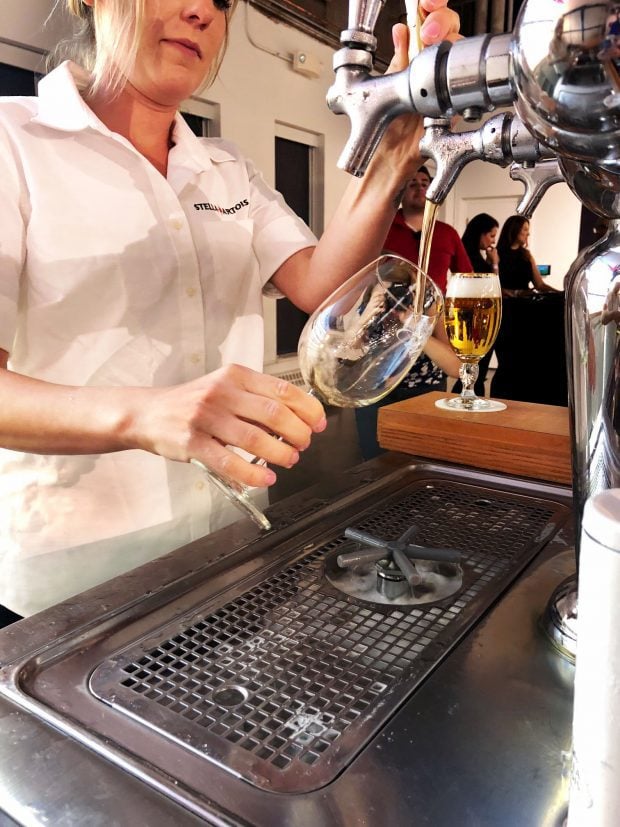 If you haven't attended the festival before, go ahead and mark off the week after Labor Day next year to get in on this INSANE foodie week of events!
Even if you aren't in Denver, it's about time you planned that epic trip out here, isn't it?