Chobani Surprise!
A couple of weeks ago, I received an amazing surprise.
A beautiful box of Chobani products complete with my very own special spoon to eat it with 🙂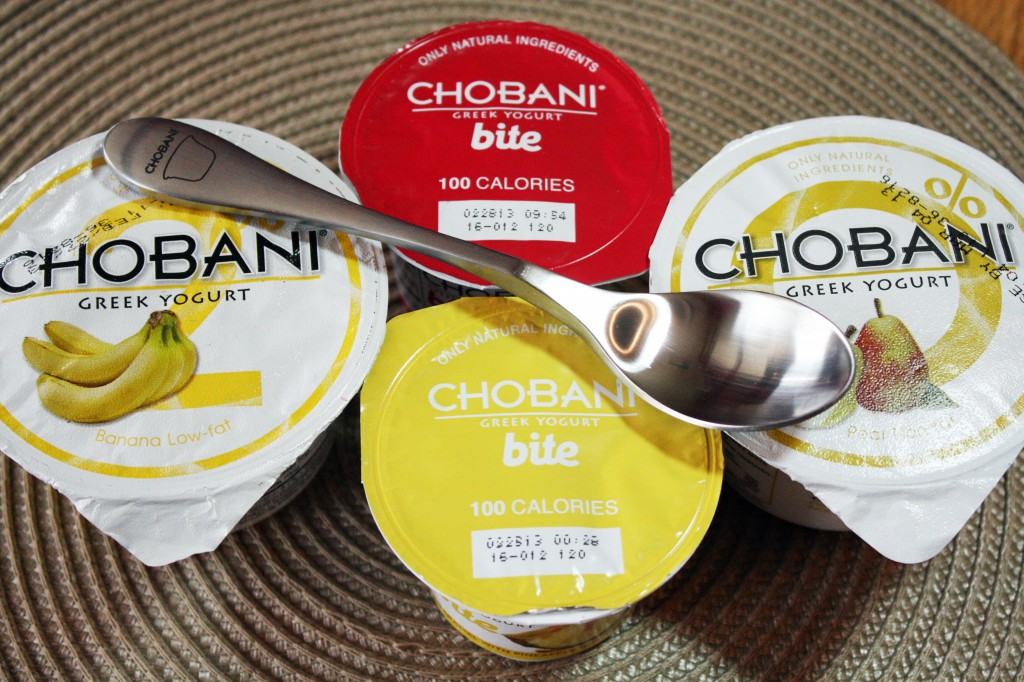 I am a HUGE Chobani fan. I can't get enough of the stuff. So this surprise box of deliciousness was exactly what I needed to make it through the next couple weeks.
I thought I would share the new flavors/products with you because they seriously are so amazing. Of course my favorite thing in the box of goodies I received is the Raspberry with Dark Chocolate Chobani Bite. 100 calories. Amazing flavor. And it is the perfect way to satisfy any craving you have for sweets. You can actually taste the chocolate and it tastes GOOD (which is so rare in those healthy food products that claim to have chocolate).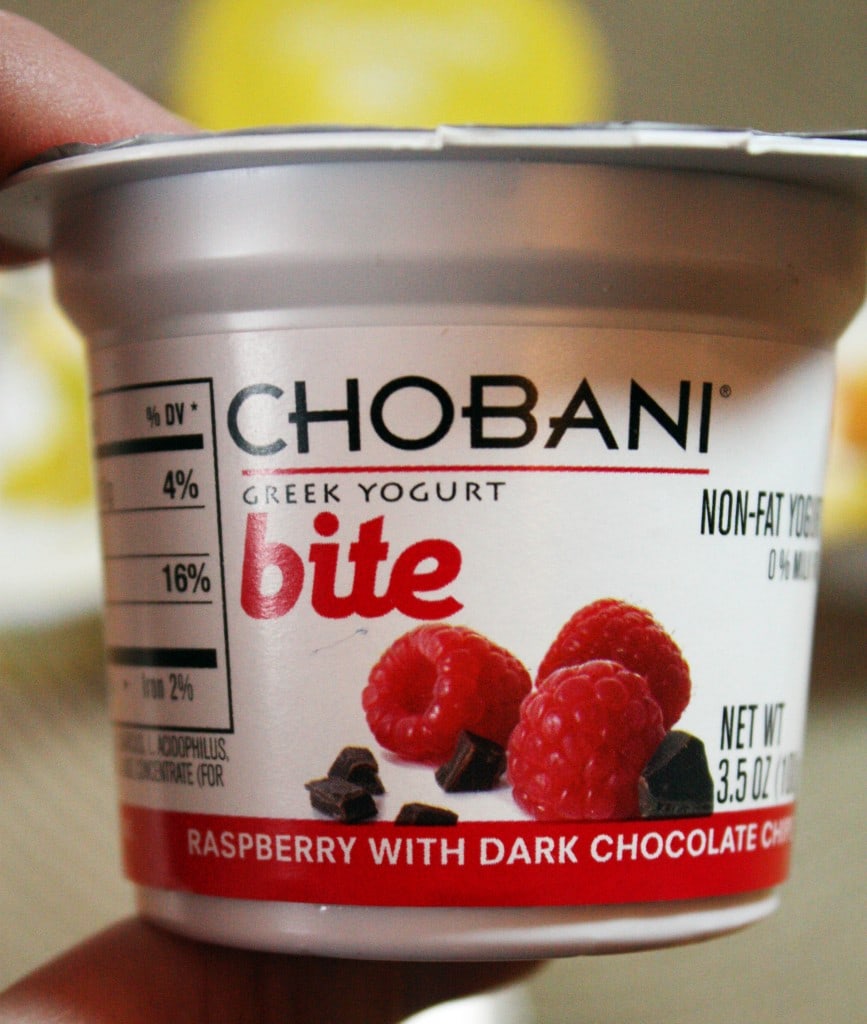 A close second for my favorite things would be the Pineapple with Caramel Chobani Bite. Again, only 100 calories. And it packs a huge punch of flavor. I feel like I am sitting on the beach in Hawaii while I devour every last drop of it.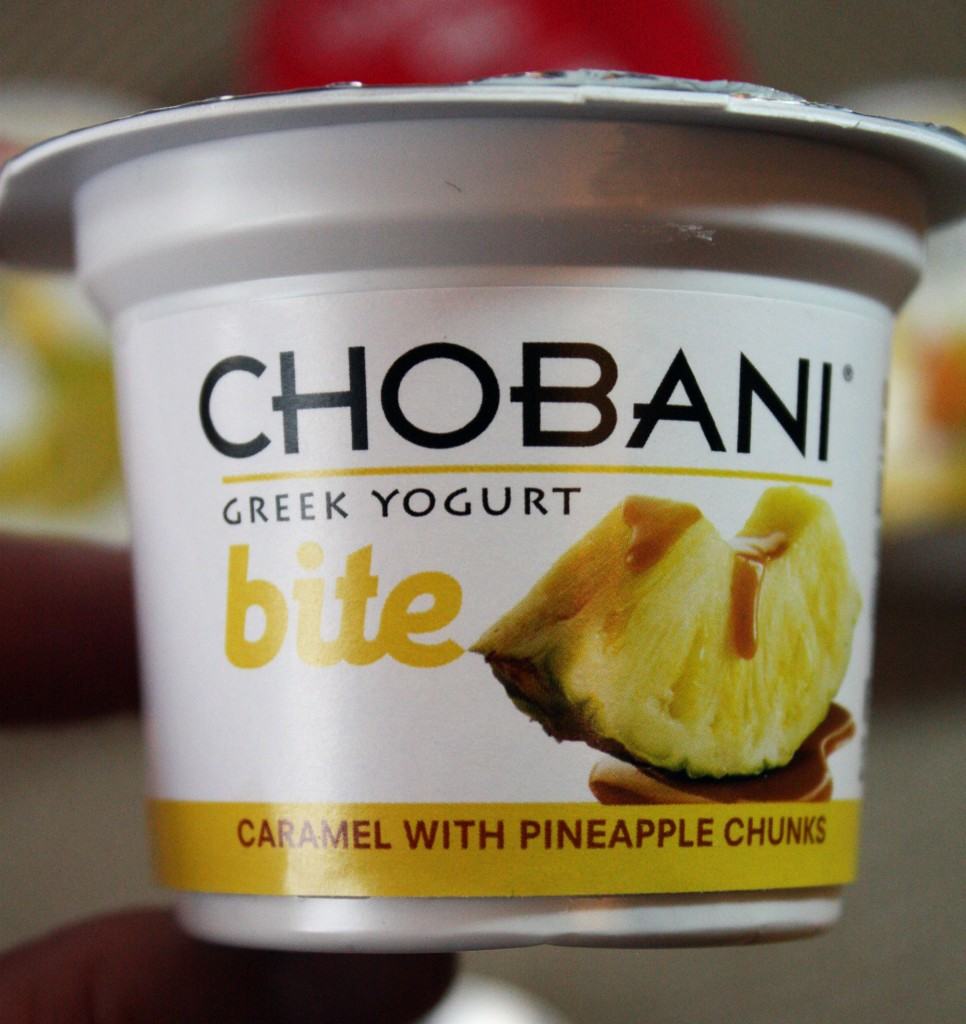 Now, let me introduce you to some NEW Chobani flavors. Pear and Banana. Right off the bat, I went for the pear, which did not disappoint. It is perfectly tangy and sweet and crisp. I think it actually might have become my favorite flavor.
I will admit, I hesitated when I saw banana. Don't get me wrong, I love banana. I usually eat a banana every day when I get to work. However, banana flavored things have never gone over well with me. I avoid the banana runts (or any banana candy), banana flavored schnapps, all that is a big fat NO for me. But this is Chobani we are talking about. So I had to at least try it.
No joke. It actually tasted like a REAL BANANA. None of that fake flavor that I shrink away from. I was absolutely floored when I found myself finishing the last bite within minutes.
I am sure none of you are surprised by the awesomeness that is Chobani. I am just so excited about the new flavors/products that I had to at least share some of this with you. I hope it inspires you to try some new Chobani!
And if anyone figures out what to do with these new flavors/products (you know, other than simply eating it all straight out of the container), please share!