Since Cake 'n' Knife turned one year old this year, I thought it would be great to start an annual review of my favorite recipes of the year! Now these are in no particular order, but there were some pretty awesome flavors in 2013 that if you missed them, you should make them (or pin them!) immediately:
Homemade Ricotta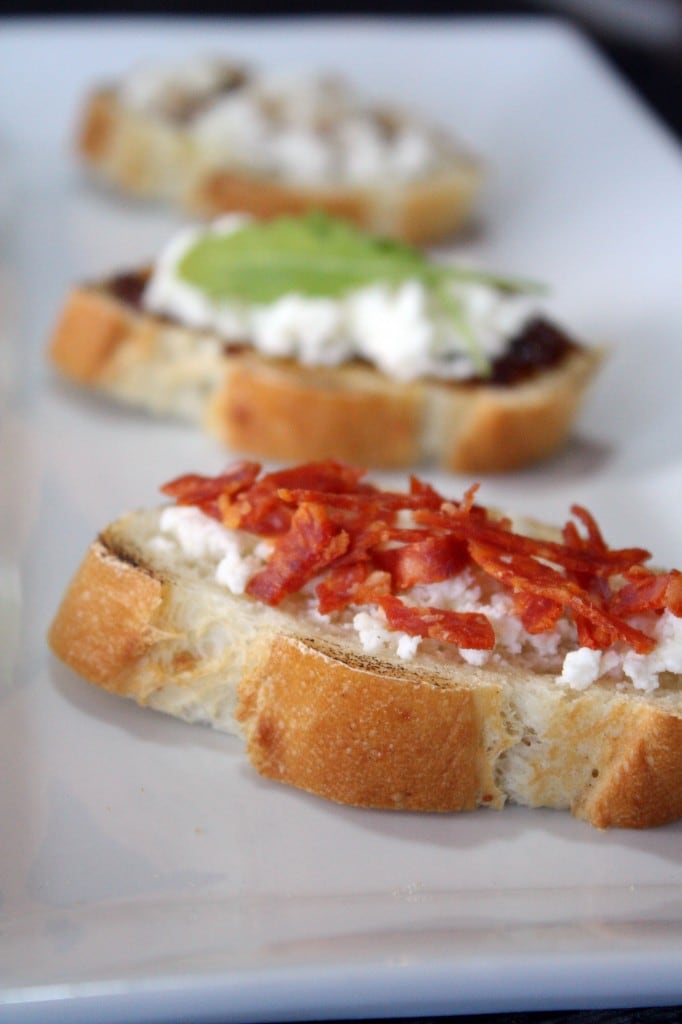 Made from scratch, there's just nothing better.
Limoncello Sparkler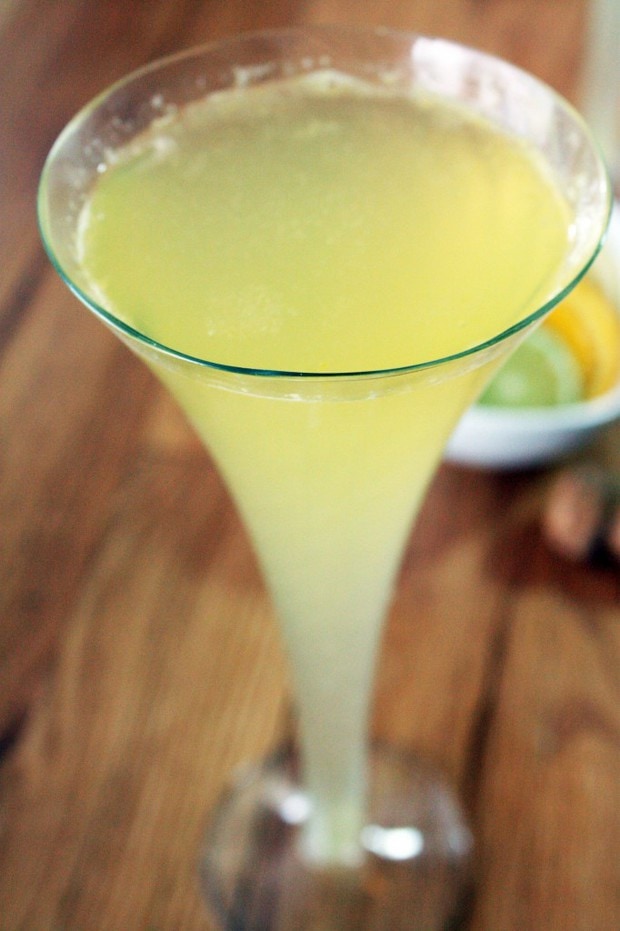 I may be spoiled and know someone who makes homemade limoncello, but that doesn't mean this sparkler won't brighten up your night even if you have to buy your own limoncello! 😉
Cilantro Lime Shrimp Tostadas with Avocado Tomatillo Salsa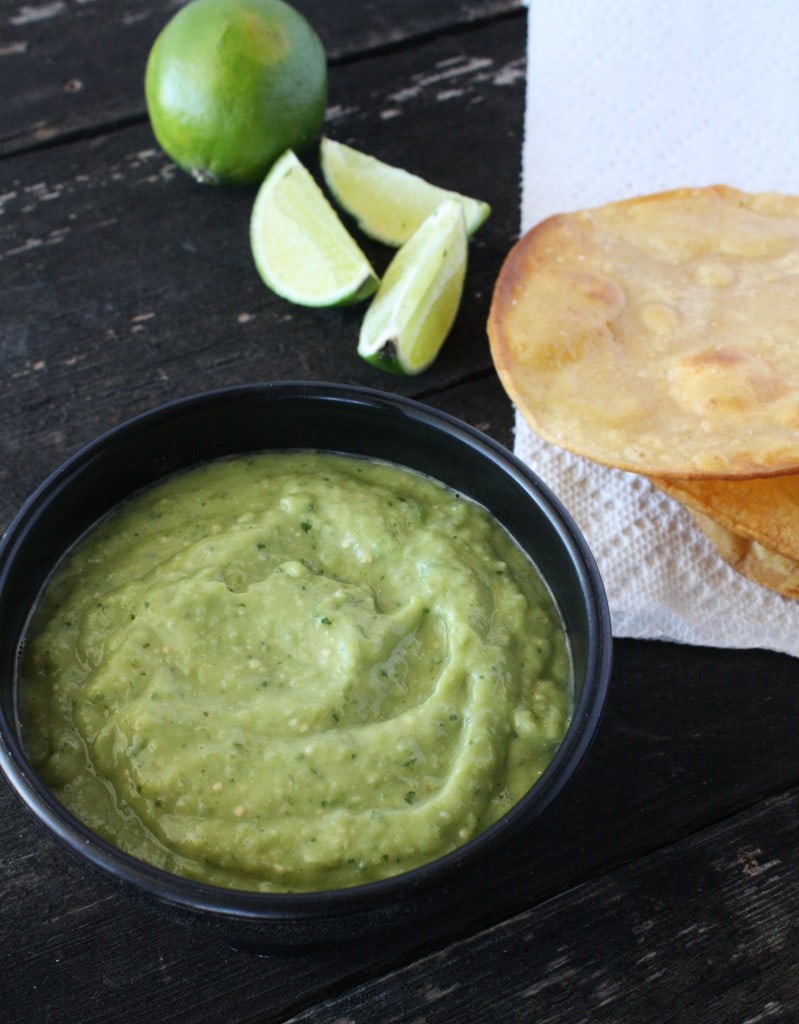 I really got into tostadas this year (actually ever since I started this blog), and this was by far the best one I made all year. The avocado tomatillo salsa really makes it; it's also great with just a bowl of chips!
Chocolate Cake with Fresh Strawberry Buttercream Frosting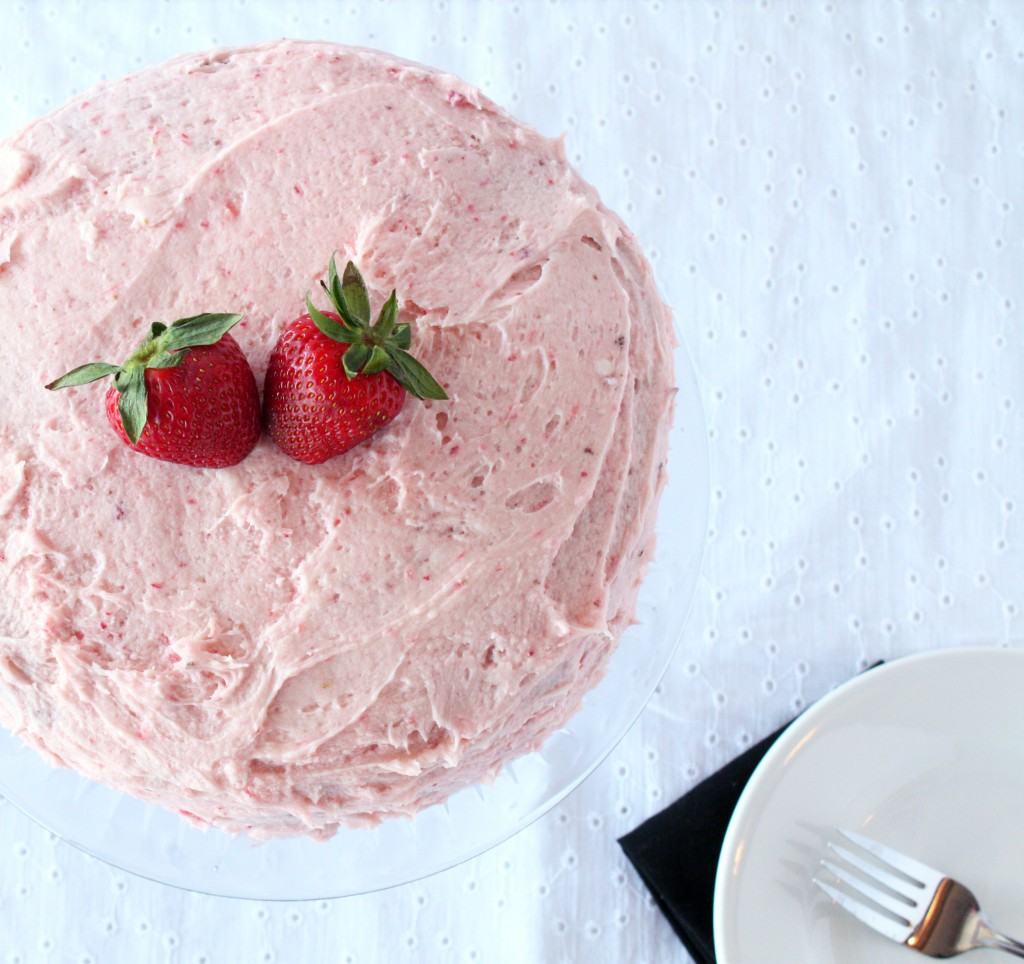 This one was actually a readers' favorite from the year, as well as a favorite of mine! The cake is so moist and delicious, with the fresh strawberries in the buttercream, it's the perfect dessert!
Chocolate Chip Caramel Stuffed Cookies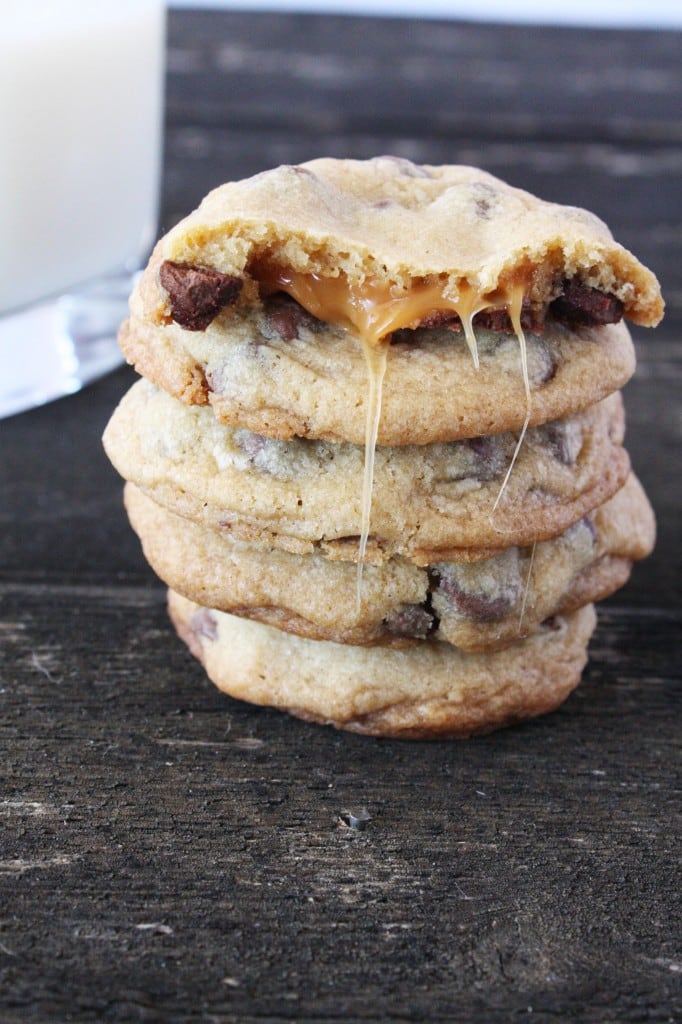 I love chocolate chip cookies so what do I do? I stuff them with caramel. Naturally.
Red Wine Risotto with Steak and Blue Cheese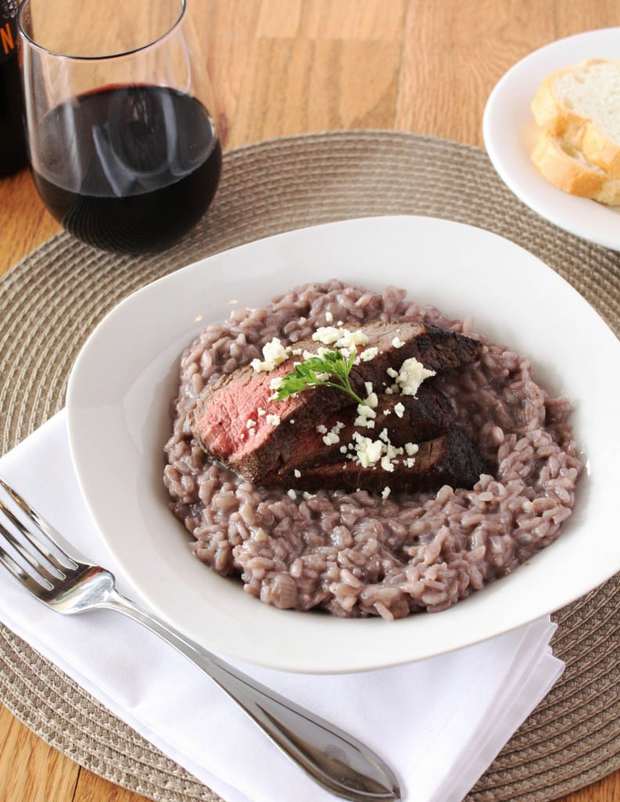 You all know that risotto is my absolutely favorite thing to cook, and adding red wine with steak and blue cheese just took the infatuation to the next level for me.
Spiked Banana Milkshake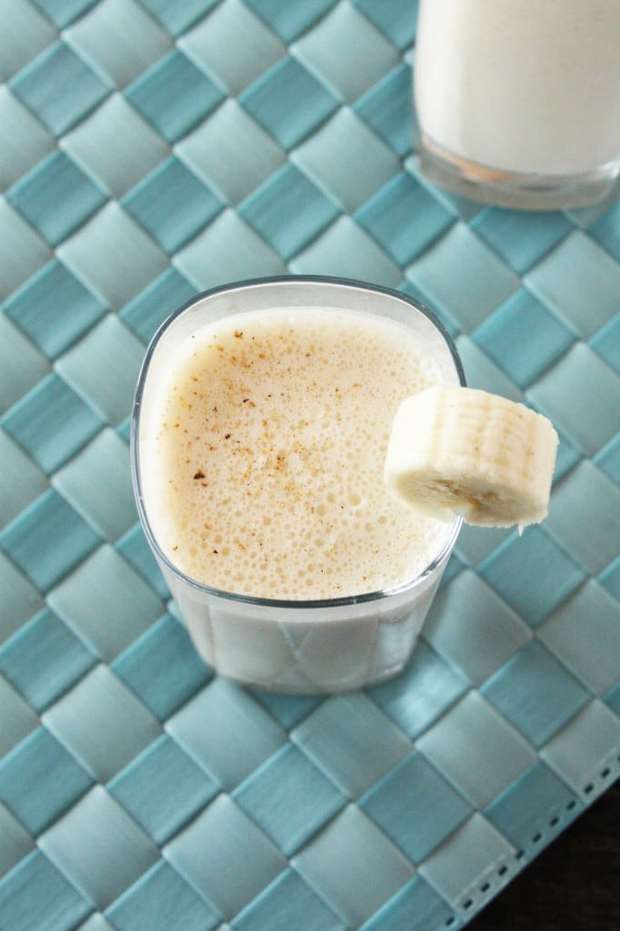 A twist on the classic banana milkshake! The caramelized flavor really comes through, especially when you spike it with some spiced rum…. YUM.
Individual Pavlovas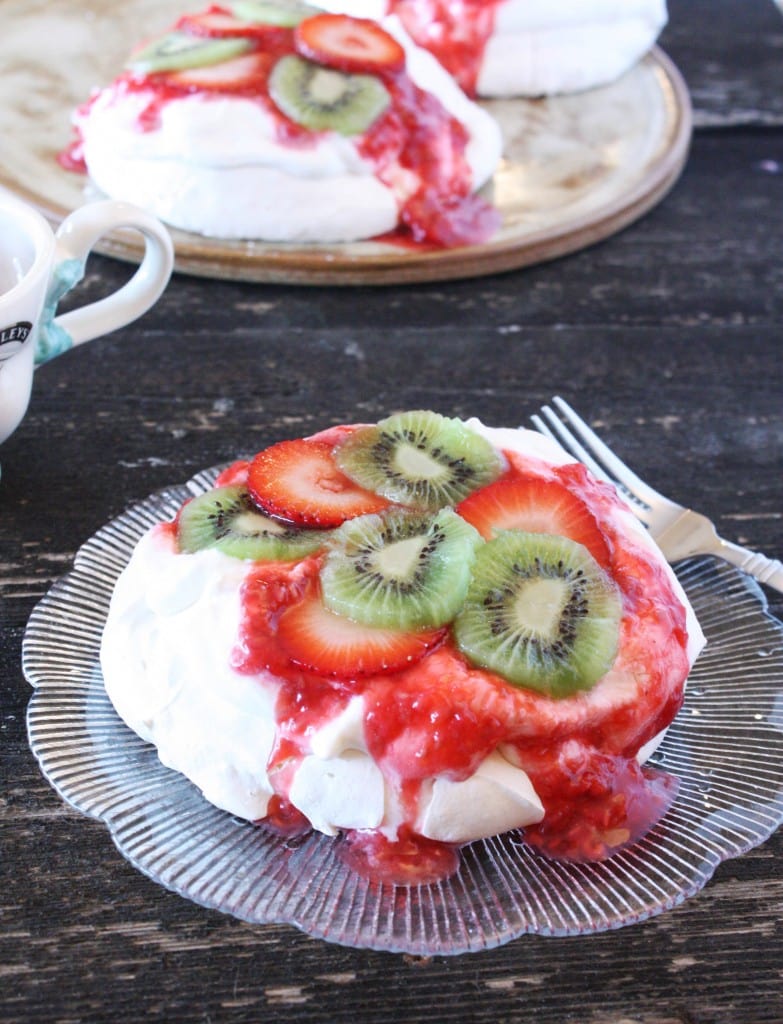 This is one of my favorite recipes from my grandmother and it sure doesn't disappoint. Add a little ice cream on top and OMG, I am in HEAVEN.
Krapaw Gai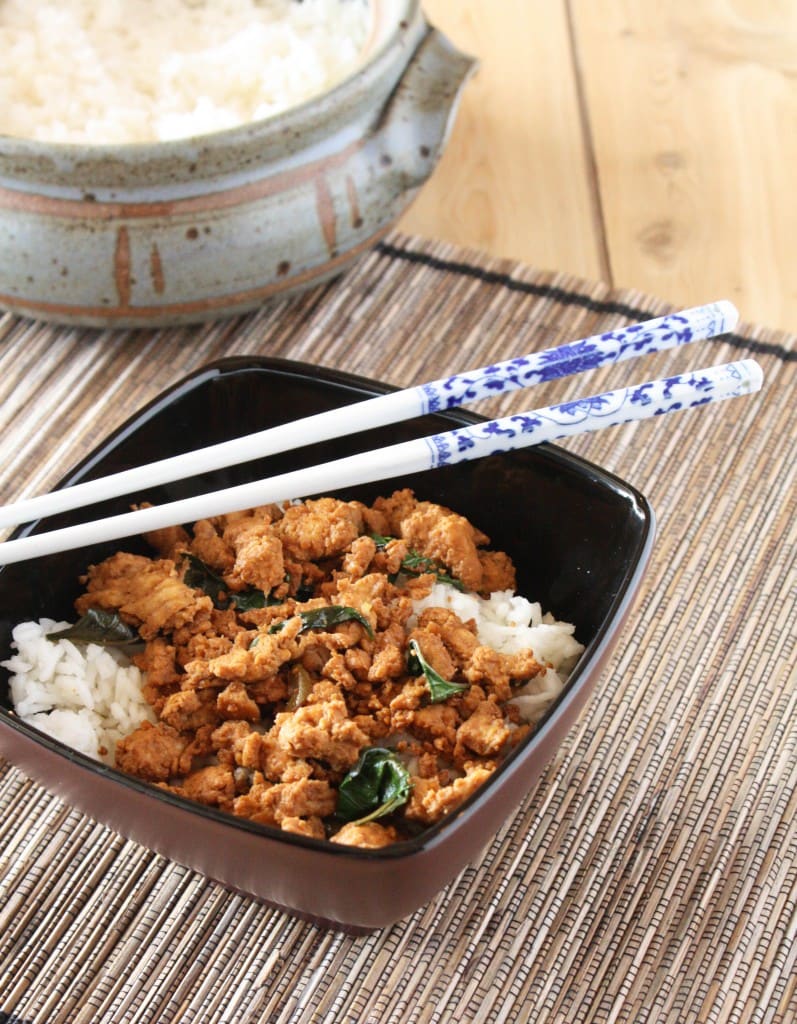 My first adventure in Thai cooking and I stumbled upon something so simple and flavorful, it rocked my world. Seriously, this is the best recipe to try if you are planning on cooking outside the box for your next weeknight meal!
Croque Monsieur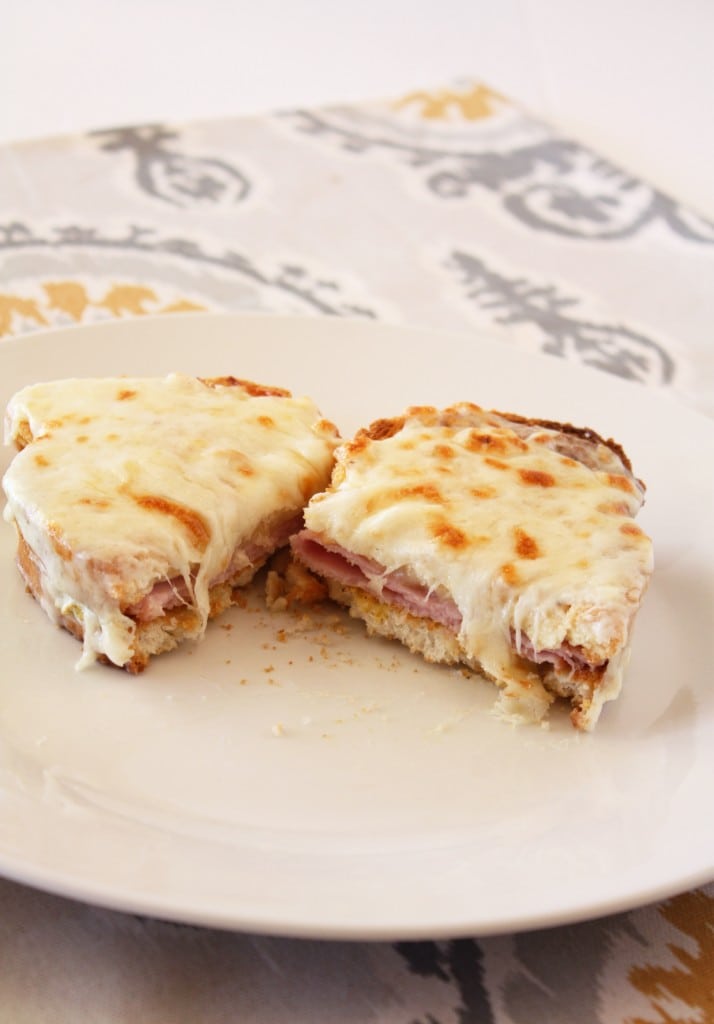 A ham and cheese sandwich smothered in cheese sauce. Yep, enough said.
Tamarind Margarita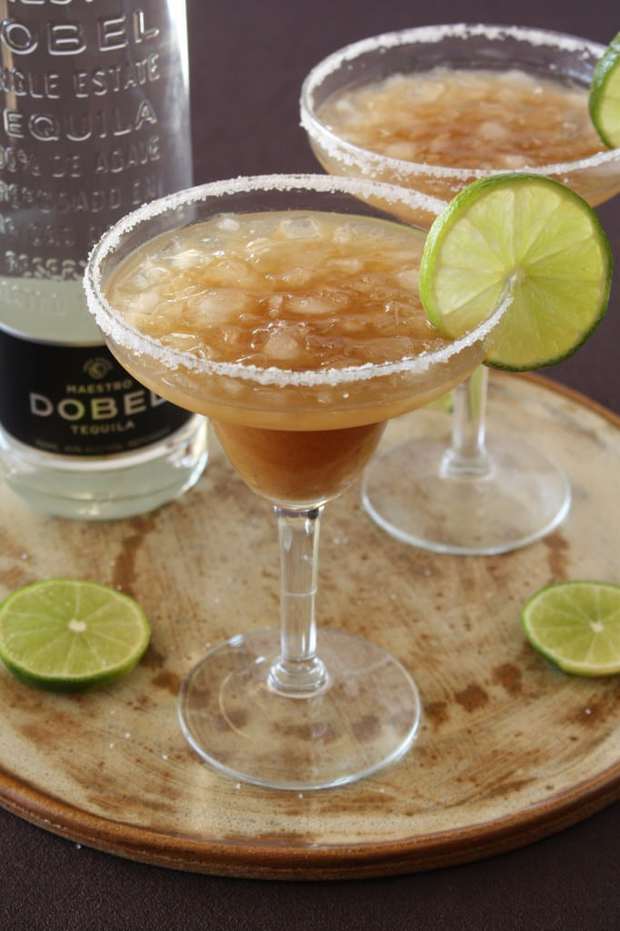 A beach, a sunset, and this margarita… Boy oh boy, I am so ready to go back to Mexico! Until then, I will just continue to sip on these beauties…
Fig, Goat Cheese, and Caramelized Onion Flatbread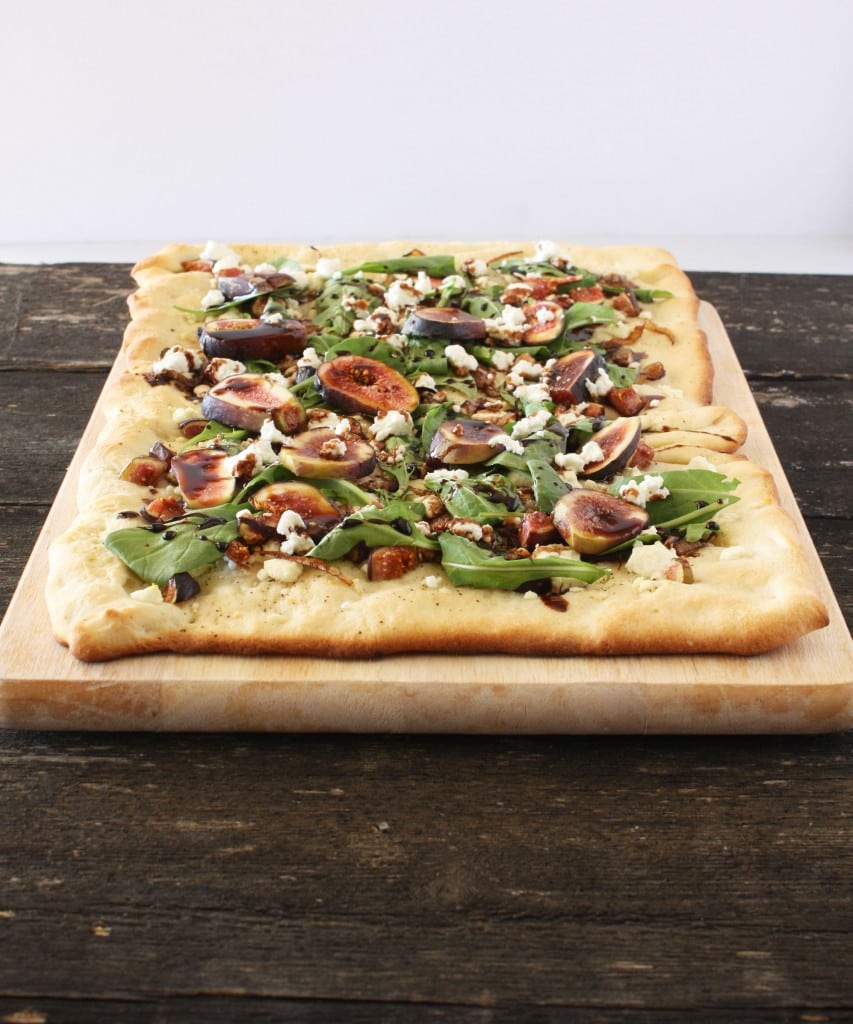 Who knew how much figs would make a flatbread just so so so good? Oh and then I just continue my love affair with the balsamic reduction of course. Would you expect any less of me?
Pumpkin Ricotta Ravioli with Brown Butter Sage Sauce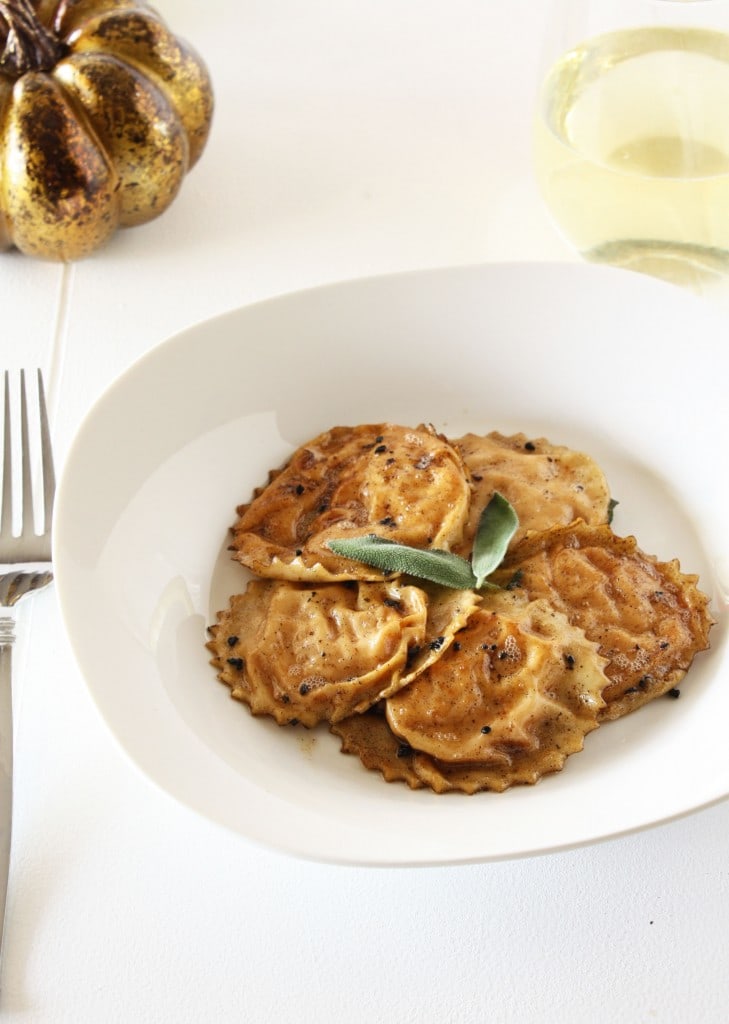 We all know homemade pasta is where it's at! In 2014, I challenge you to bust out that freshly made pasta. Even if you are just serving it with garlic, salt, pepper, and olive oil – it'll blow your mind!
The Ultimate Thanksgiving Leftovers Sandwich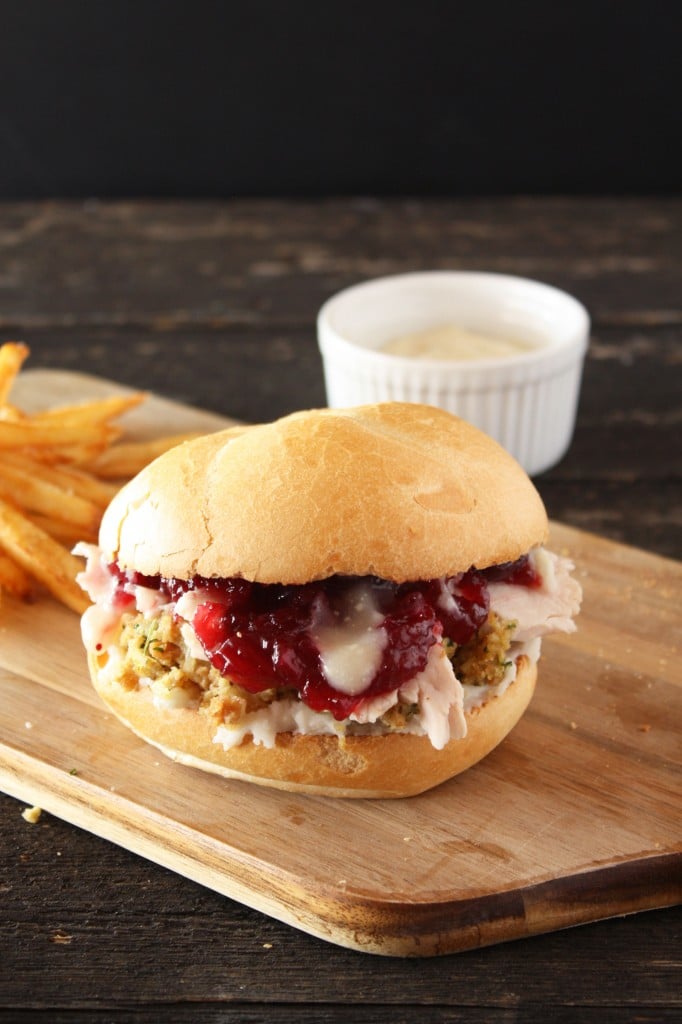 Decadence at it's finest. And made entirely out of leftovers. You're welcome.
Happy New Year!!! 🙂