Classic, simple, and one of my favorite memories of my trip back to Rome.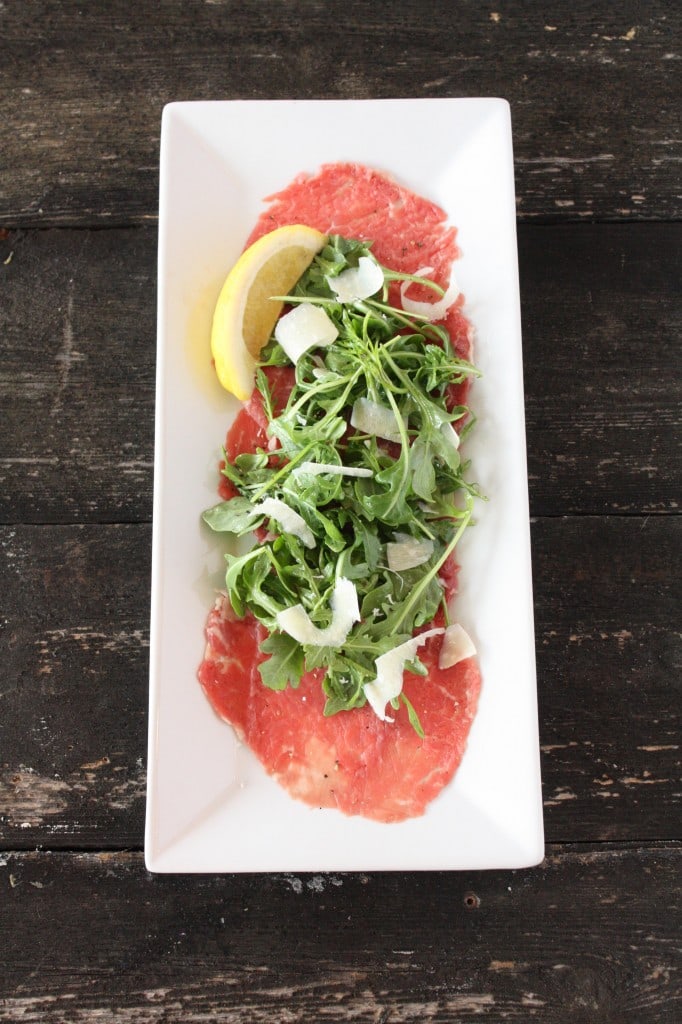 I, being the Type A personality that I am, plan trips way ahead. Obviously research on where to eat is huge. I stumbled upon this recommendation for a restaurant in Trastevere and figured it was worth a shot since it lined up with the wine bar I wanted to go back to where I studied when I lived in Rome.
This place was one of the best meals we had on the Europe trip. And it all started with this beef carpaccio that was so delicious in its simplicity, it completely blew my mind.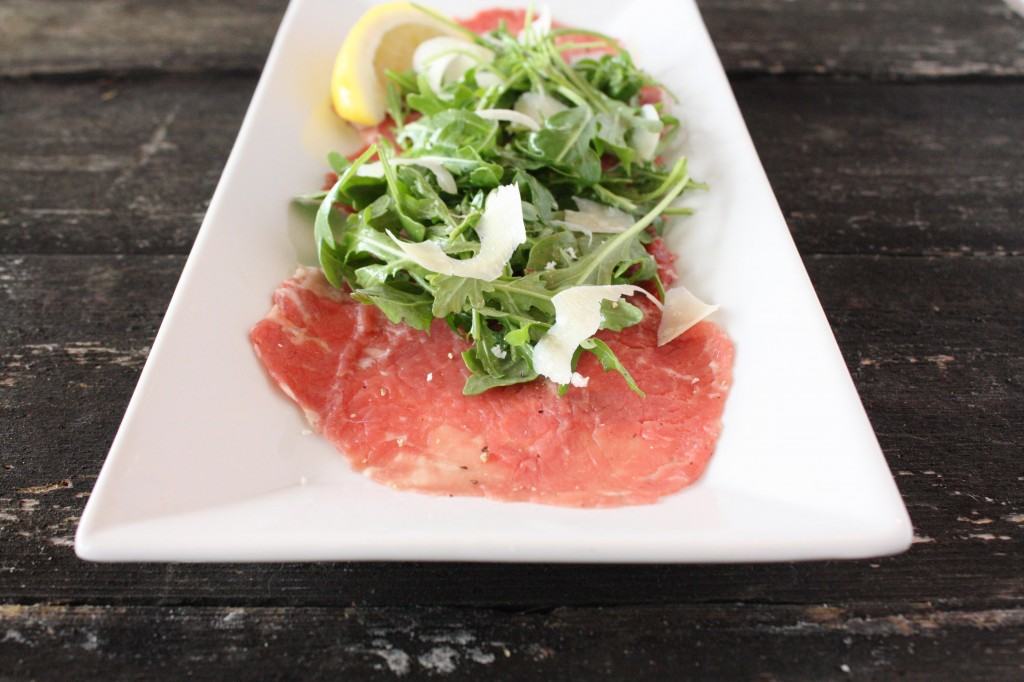 So this is my attempt at recreating that amazing start of a meal. I didn't get it exactly as I remember it (though I might be remembering that it was better than it was considering the added romance and indulgence that is Italy…).
But for an attempt at recreating a perfect meal, this is pretty darn close!
The tang from the lemon with the peppery arugula and soft, delicate, thin tenderloin is one of those bites that fills your mouth with brightness and texture with every bite.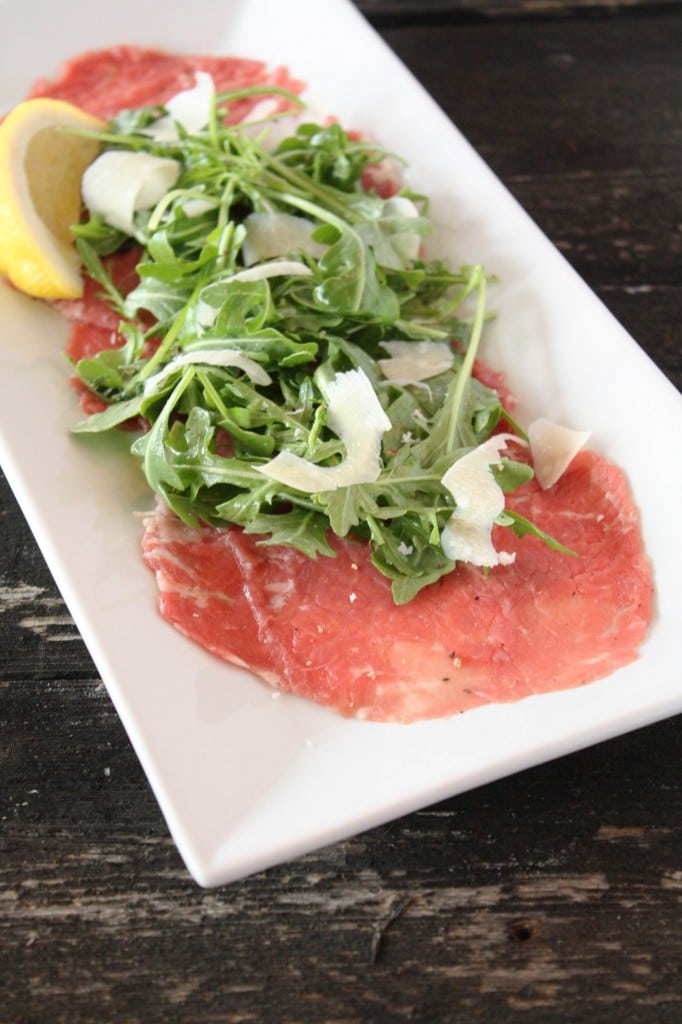 Ugh it's just so so good.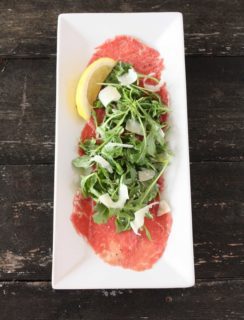 Beef Carpaccio
Yield: Serves 4
Prep Time: 10 minutes
Total Time: 2 hours 10 minutes
Tender beef is pounded thin and serve with peppery arugula and Parmesan. The perfect Italian appetizer!
Ingredients:
8-10 oz beef tenderloin filet
4-5 handfuls of arugula
2 tsp olive oil
1 tsp lemon juice
Freshly ground black pepper
Shaved Parmesan
Directions:
Wrap the tenderloin in plastic wrap and place in the freezer for 2 hours.
After 2 hours, unwrap the tenderloin and thinly slice the beef into approximately into 1/8 to 1/4-inch pieces. Lay out sheets of plastic wrap and place each slice onto the plastic. Top with another piece of plastic and gently pound the meat with a meat mallet until paper-thin. Repeat until all of the meat is sliced and pounded. Divide the meat evenly among 4 chilled plates.
Quick Tip: To shave Parmesan, I always go to a simple vegetable peeler - never a knife. Just slide your peeler across one side of your Parmesan block to get beautiful shaved pieces of cheese.
Serve with arugula that has been tossed with olive oil, lemon juice, salt, and pepper. Top with shaved Parmesan.