Want to experience all the best of Americana in just one night, and in the span of a couple of blocks? Spend an American Night in Cherry Creek with me! From a hidden speakeasy to a blowout modern American dinner, you'll get all the classics with this Mile High Wanderings guide.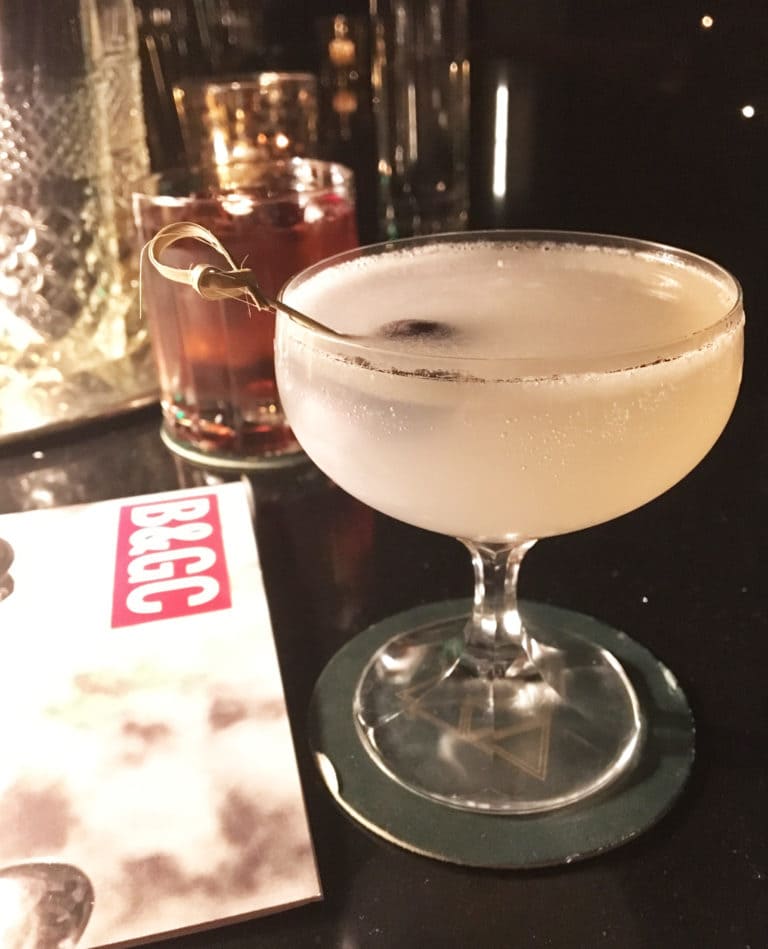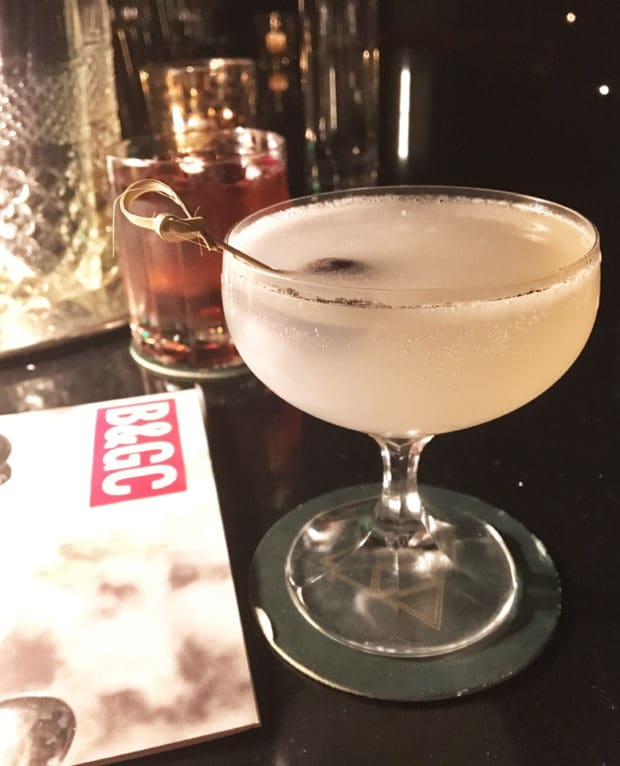 The revival of so many American classics here in the heart of Denver has been one of my favorite trends to watch grow and grow. From cocktails to modern American fare, I feel like every week there's a new menu to tickle my taste buds with a whole new take on the American classics we all know and love.
This Mile High Wanderings episode, I'm taking you to the heart of Cherry Creek. Now, I know a couple of places in Cherry Creek that I know and rely on, but honestly (don't hate me for saying this), I never really went there to have my mind blown with food and drink. If I really wanted a memorable evening, I would head downtown, to RiNo or to the Highlands. That's where the trends have been lately here in the Mile High and I've been riding those coattails for too long, obviously. I spent a night hitting some new places in Cherry Creek and experiencing new menus, and let me tell you, it was eye-opening.
Are you ready to come with me…?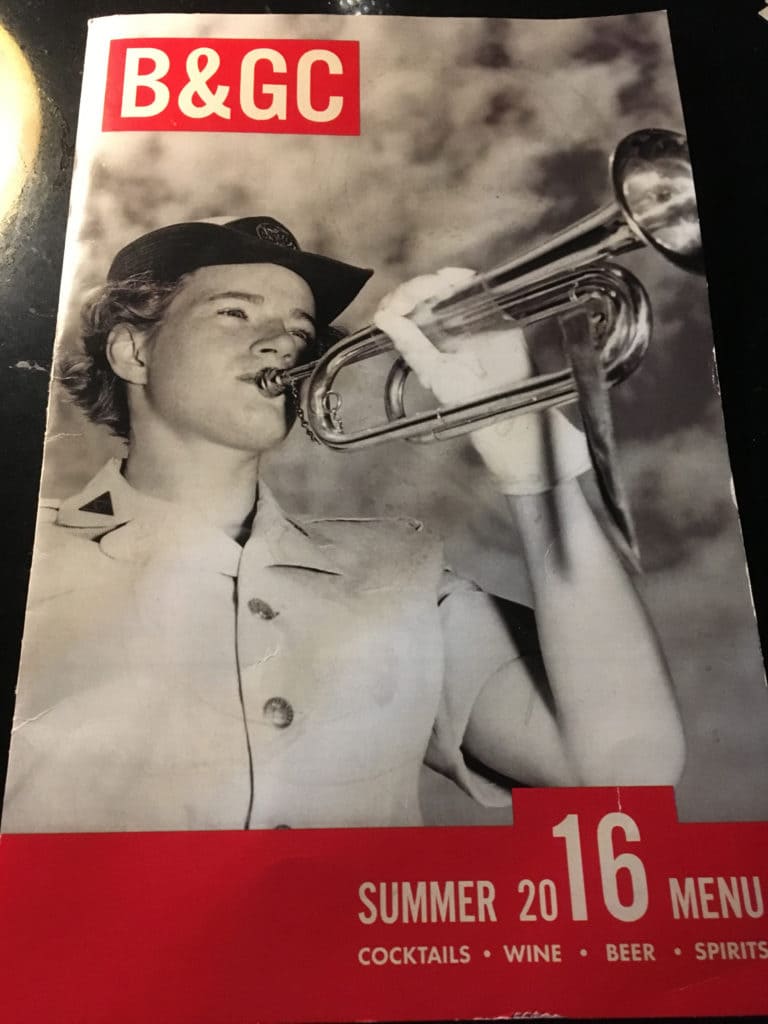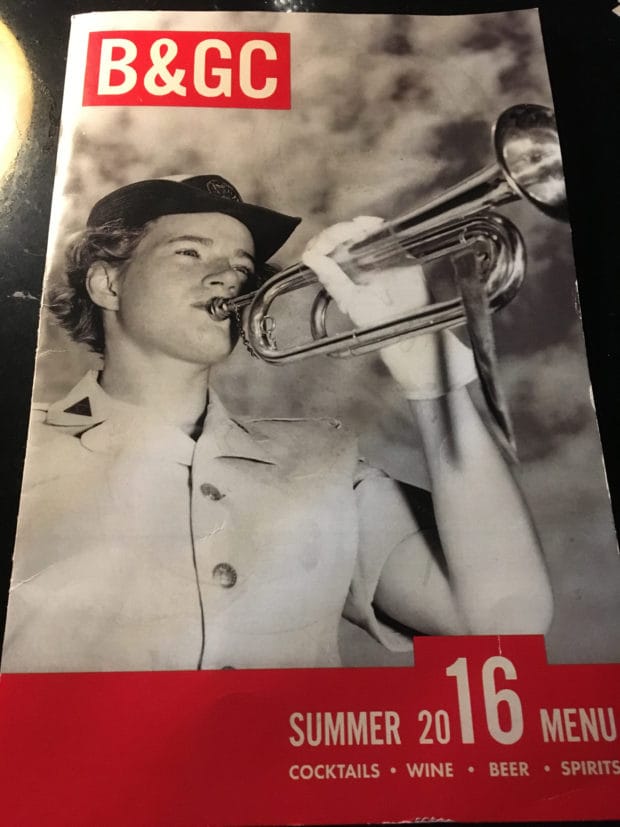 To really get into the Americana spirit, I hit the Boys & Girls Club in the Halycon hotel. Talk about the most exclusive speakeasy I've ever been to. When you find the door and ring the doorbell, you are taken through the back halls of the hotel (at first I thought to my possible demise). Then the door opens and you are time warped back to the Mad Men era of bars, right down to the cocktail and food menu (as well as the colorful menu illustrations themselves!).
I have never been so fully transported to a different era or experience (except perhaps that whiskey bar in Portland) in such a complete way. The dark, intimate setting perfectly complimented the food and drink, making you feel like you found a treasure right under the bustling modern-filled streets above you.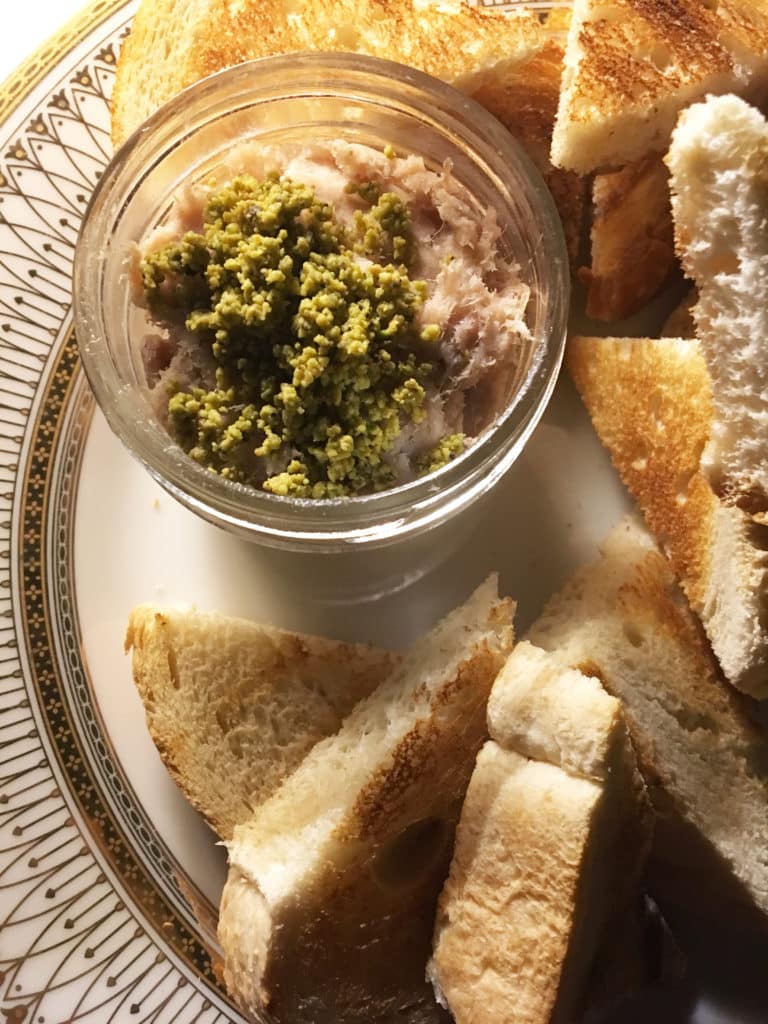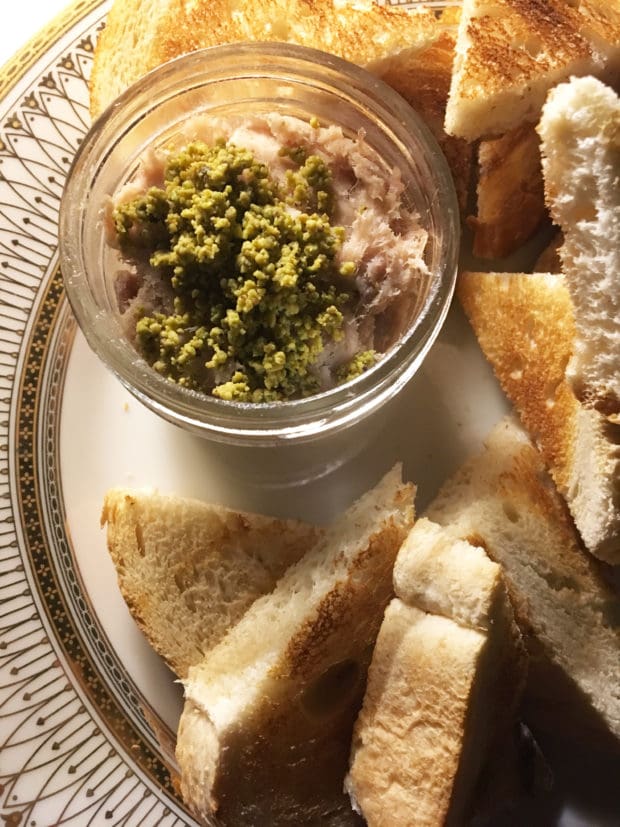 Even the pork rillette, a dish my grandma used to go bonkers for, was so on point.
I would tell you how to find it, but that would just ruin all the fun wouldn't it? Just know it's in the Halycon hotel (separate entrance) and you need to follow the sand path to get to the doorbell…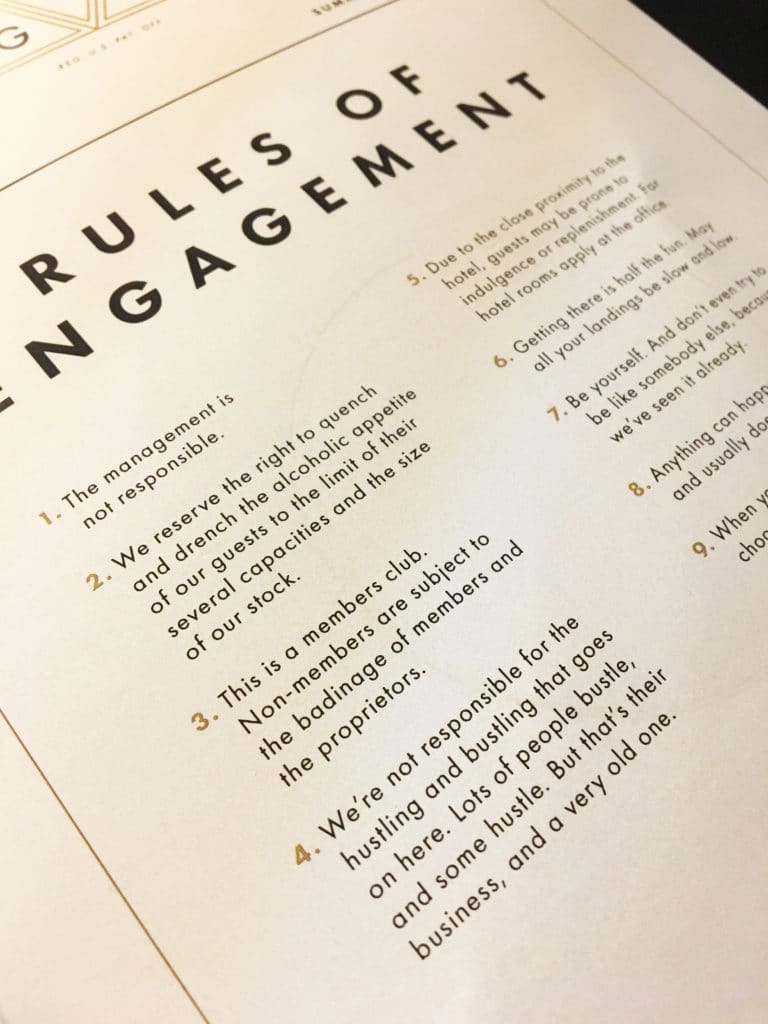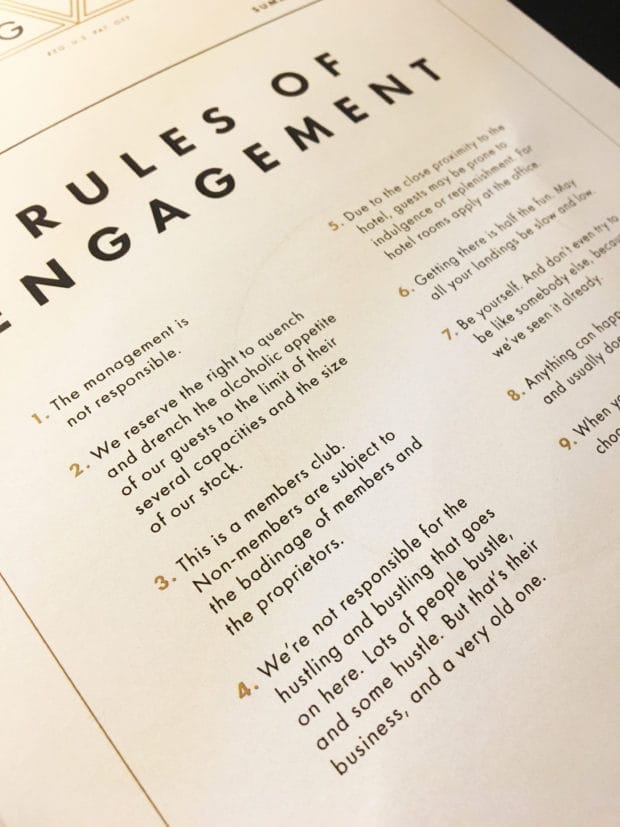 After drinks and a quick bite, it was off to Second Home Kitchen + Bar for their new menu. If you haven't been here yet and you're in Denver, this spot in the JW Marriott in Cherry Creek is a MUST. Their homey feel and locally sourced ingredients are what really set this restaurant apart from others in the area. I feel like it's an honest representation of Colorado and the food scene that's completely exploding here.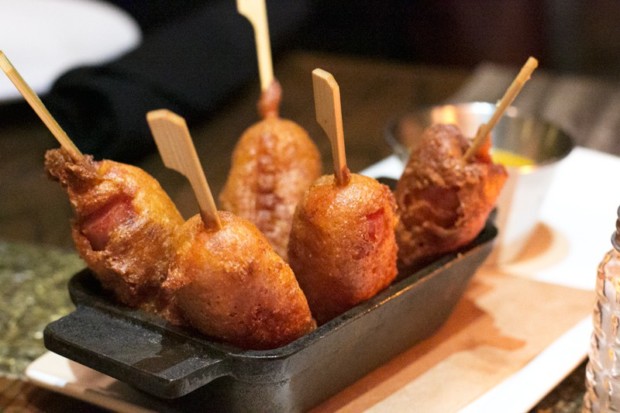 I mean, they had freaking corndogs (the best corndogs I've EVER eaten in my life, btw).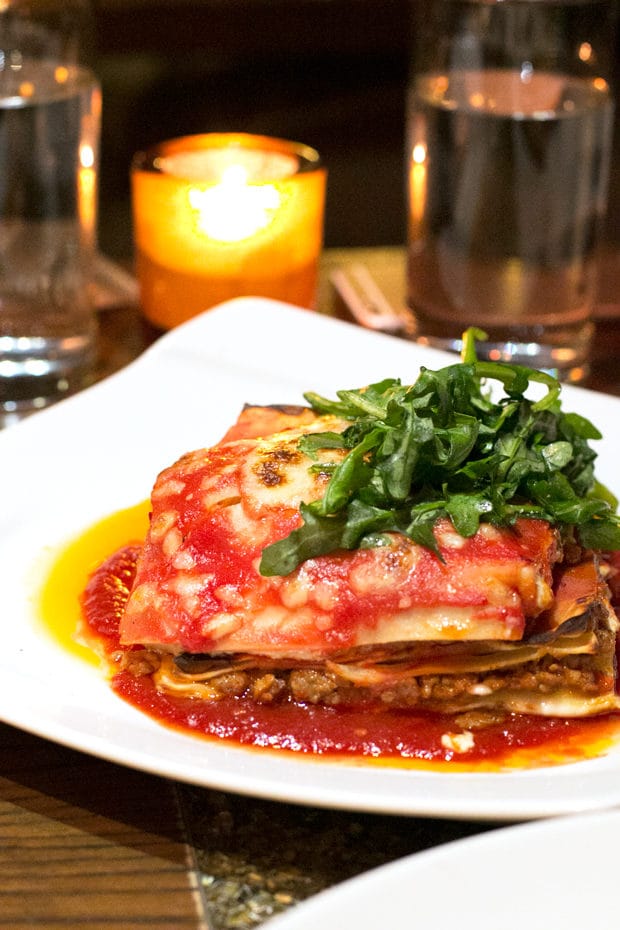 Their Colorado Lamb and Wild Boar Lasagna was the ultimate comfort food to dig into on a chilly evening. Each bite literally melted in my mouth…
I know, lasagna is not technically American, but the locally sourced ingredients make it Colorado all. the. way.
If you really want a taste of Americana, try their Chicken and Waffles made with Stranahan's whiskey maple syrup… Yea, seriously, whiskey maple syrup. I'm drooling just thinking about it.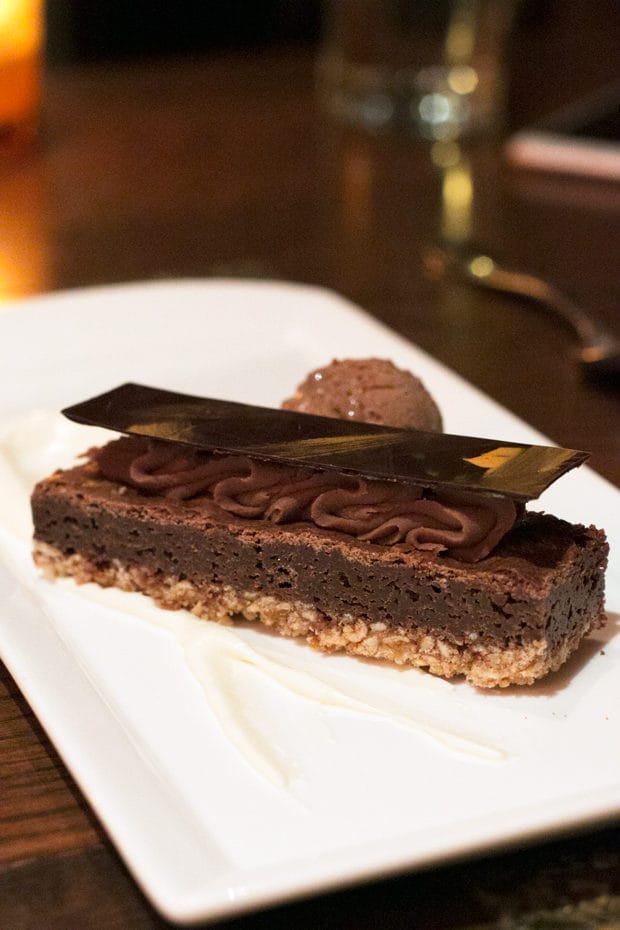 Ending with the classic peanut butter and chocolate combination was worth feeling like I ate like a pig the entire evening. Trust me. It's like a freaking candy bar on crack.