A Winter Night on Larimer Square is how I keep warm during the winter, all within the historical one-block area. Larimer Square is a tiny piece of Denver history that I truly savor indulging in time and time again. From champagne to steak to a bubbly cocktail, you get so much in such a small area. These are just a few of my Larimer Square favorites that should not be missed!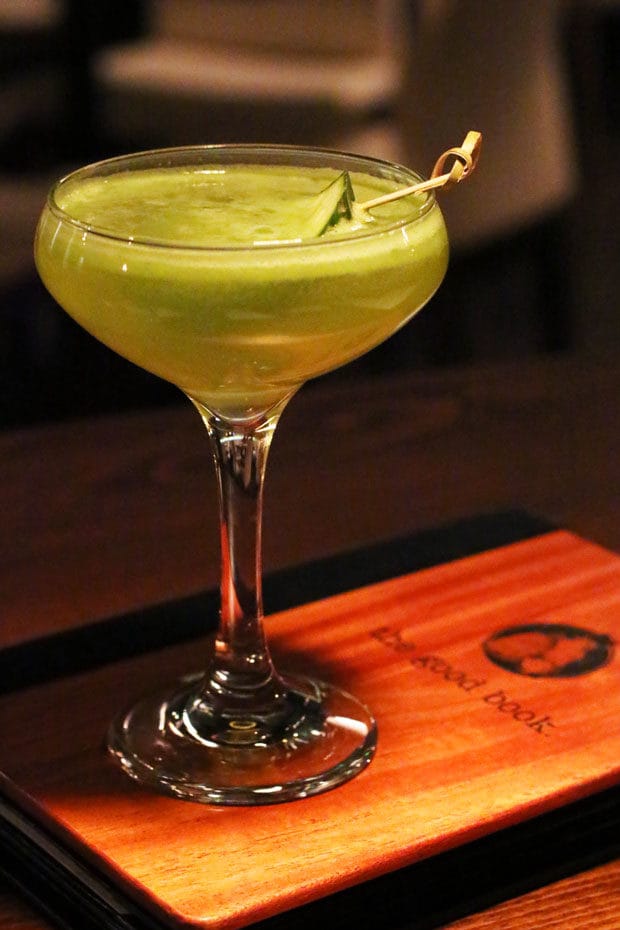 Some nights are just perfect. Those nights when you race from door to door are the most memorable to me. You know the ones when you are trying to beat the cold but unable to simply make one stop while you are out for the evening?
This is one of the reasons I truly adore Larimer Square in downtown Denver.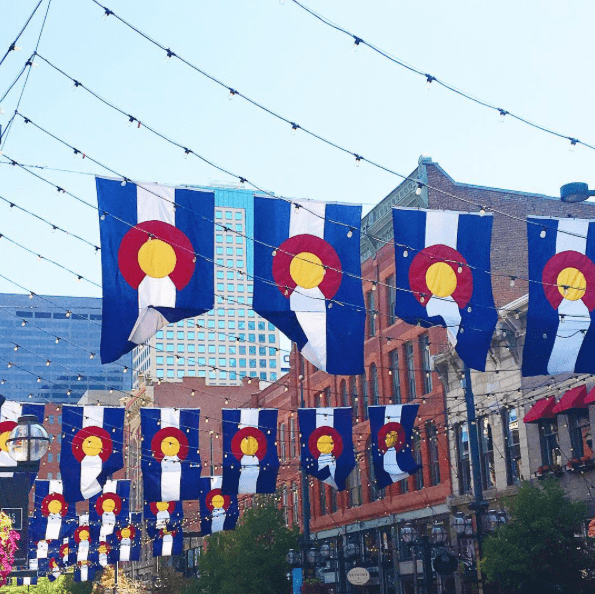 Larimer Square is one of those adorably quaint areas of Denver that still feels a little untouched by time. Of course the roads are paved and the businesses and restaurants are modern, but the old facades still stand tall. It's actually Denver's oldest and most historic block, and it's one where I have the fondest memories of visiting my grandparents. Though the restaurants and shops change over time, it still looks the exact same, with twinkling lights strung between the buildings overhead.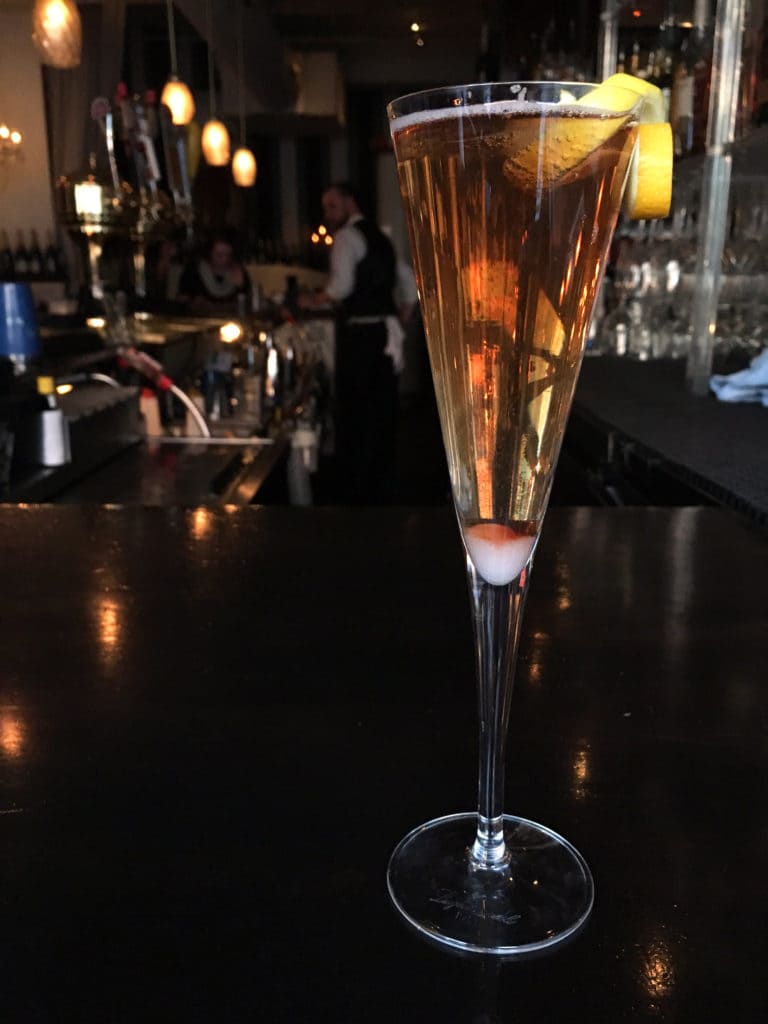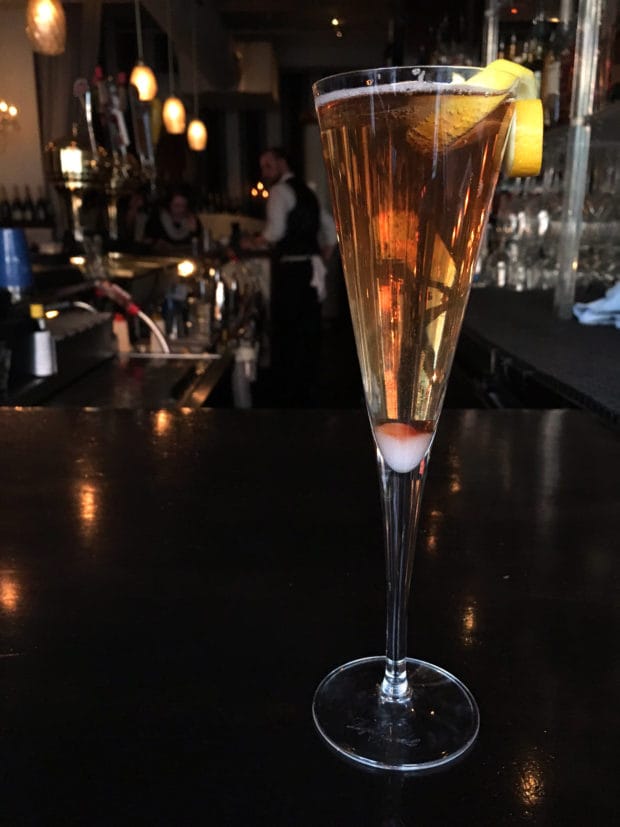 What better way to start a winter night out than a glass of bubbly?
Corridor 44 is a little champagne bar on Larimer Square that I always head to whenever I want to feel a wee bit fancy. Not only do they have a large selection of bubbly, they also have some amazing cocktails featuring champagne. The Napoleon cocktail pictured above features bitters, Grand Marnier, and cognac, making it one of my favorites. It's the ideal balance of bitter and sweet to get your taste buds jumping before you head to dinner.
I recommend grabbing a seat at the window because people-watching on Larimer Square doesn't get much better!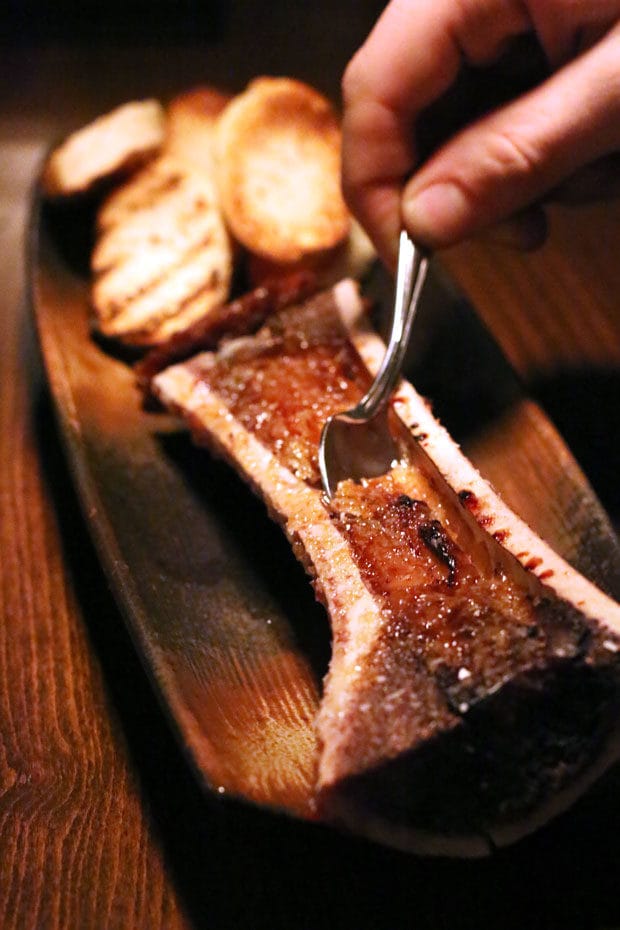 One of the hidden gems in Larimer Square is Milk + Honey Bar Kitchen. If you know Denver well, it's located where Lime used to be, but you'd never recognize the space as the same. What used to be dark and a little cramped is now full of exposed brick, a gorgeous patio (for summertime, obvi), and an inviting dining room (be sure to request a booth to cozy up in!).
The cocktails (see the first pic in this post up top) are well-crafted and extremely balanced, while also surprising in their flavor combinations.
However the true highlight here is the food… The brûlée bone marrow appetizer was a magical experience (heck even the Man dove right in and he loved it) and the hamachi crudo was one of my favorite light appetizers that I've had in a while.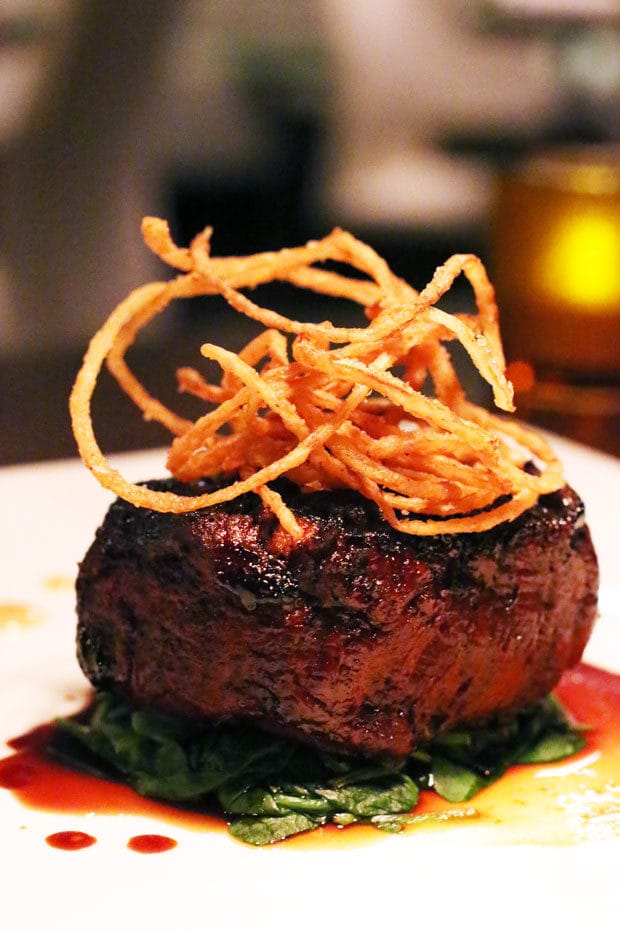 This steak was the star of the evening, though. Cooked perfectly, the Soy Dip't Beef Filet is over-the-top with rich umami flavor. The meat literally melts in your mouth and you could easily just sail away on a cloud of happiness once you finish the entire thing (trust me, you WILL finish the entire thing).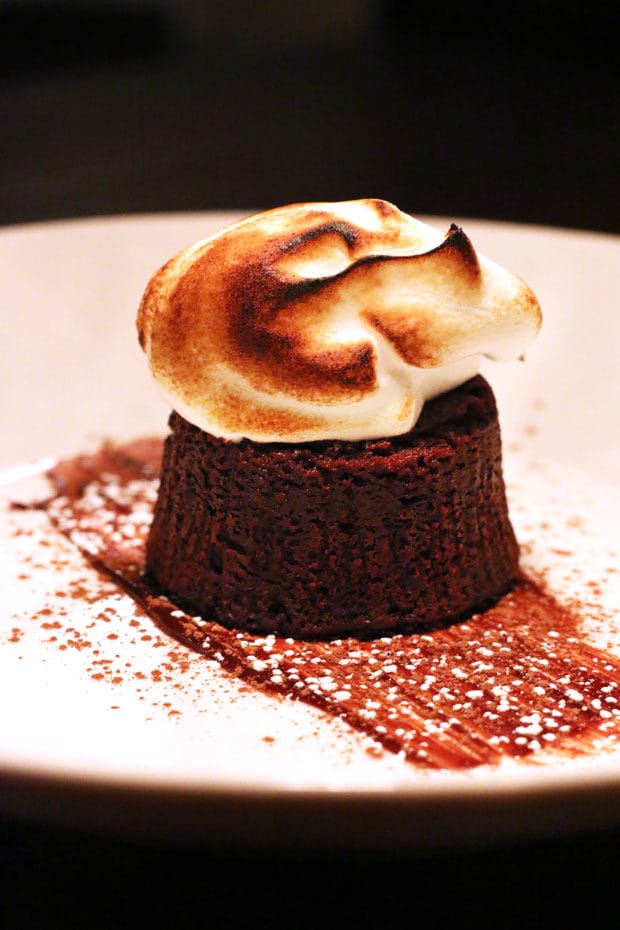 No one skips dessert even after finishing an entire steak though, am I right? The salted caramel pot de creme was insanely tasty. Then I had a bite of this warm chocolate cake with a toasted marshmallow-like topping and my taste buds were launched into overdrive.
The funny thing is the restaurant is hidden on a lower-level so you tend to pass right by without even noticing! All I can say is take the extra moment to stop in, because it's one of those dinners you won't soon forget…
Side note: this would be a killer spot to take a Valentine's Day date, or even your gal pal!, to enjoy a night out next week. They are doing a $90 fixed price four-course menu that includes the hamachi crudo… Just sayin'…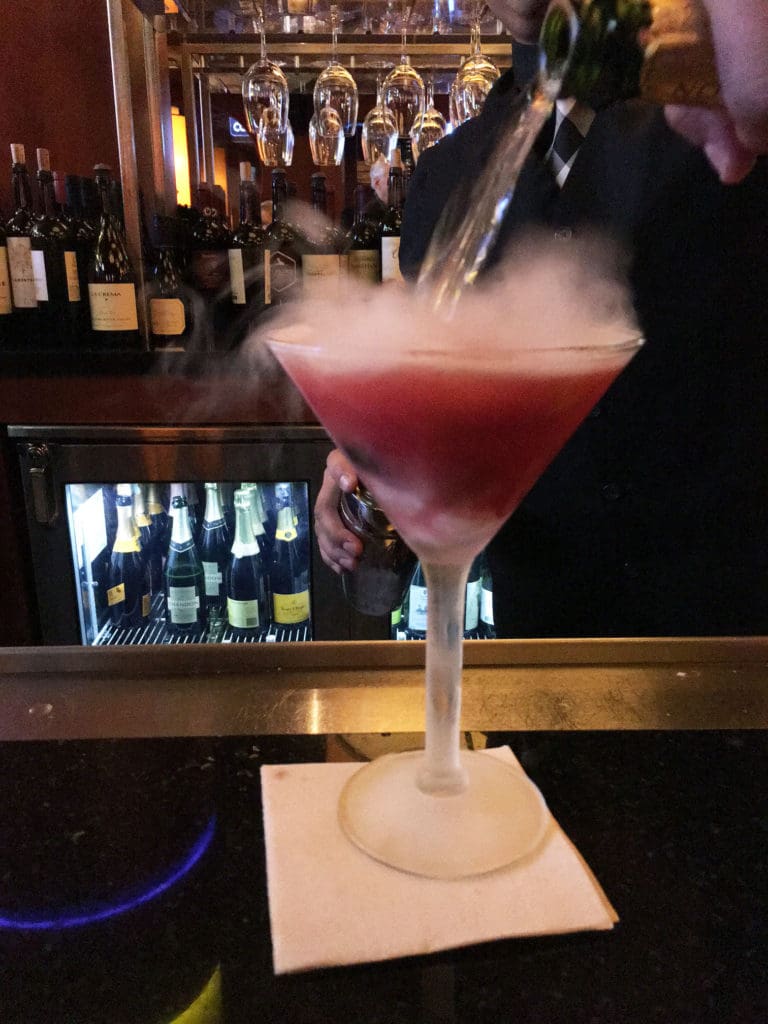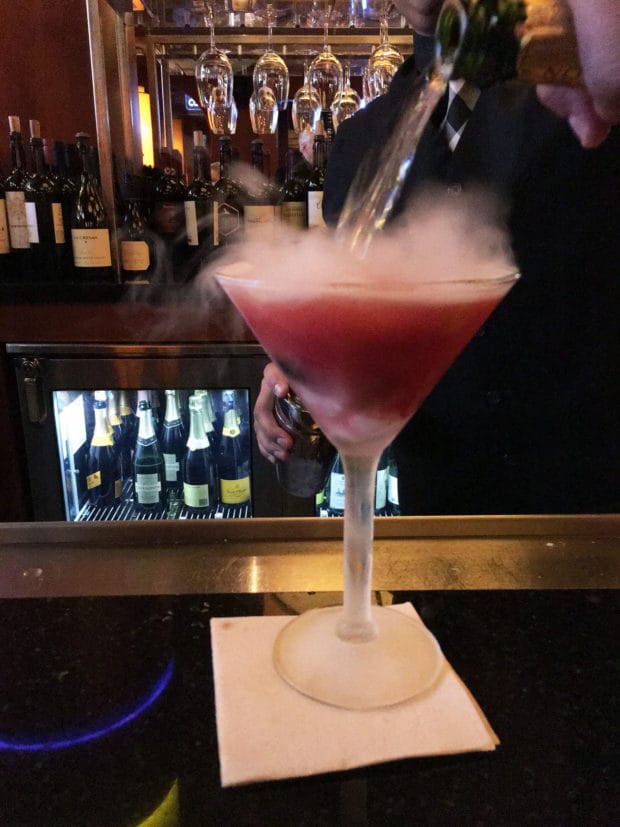 I would say that I called it a night there, but let's be real… I can't just waddle home and crawl into bed after such a delicious dinner. Once more cocktail to savor the evening (and emphatically deconstruct everything I just ate to determine what the true highlight of the night was) is always a must.
The surprising place I stop in Larimer Square?
The Berries & Bubbles cocktail you see smoking in the photos here is a tart and sweet finish to the evening that won't leave you feeling weighed down.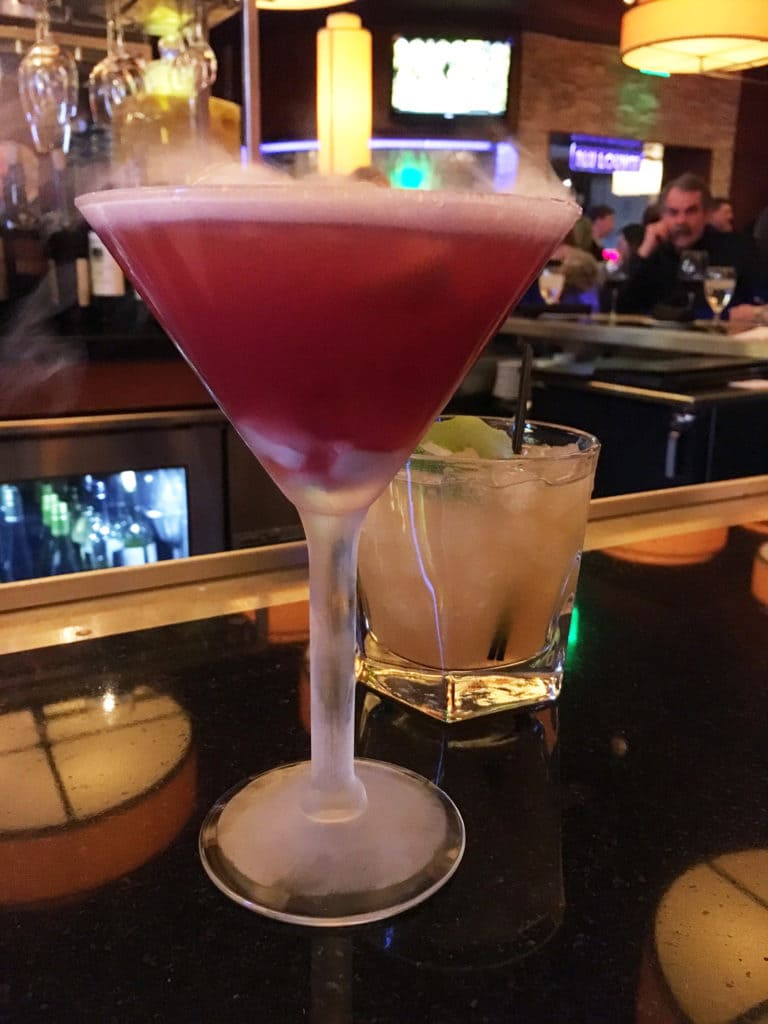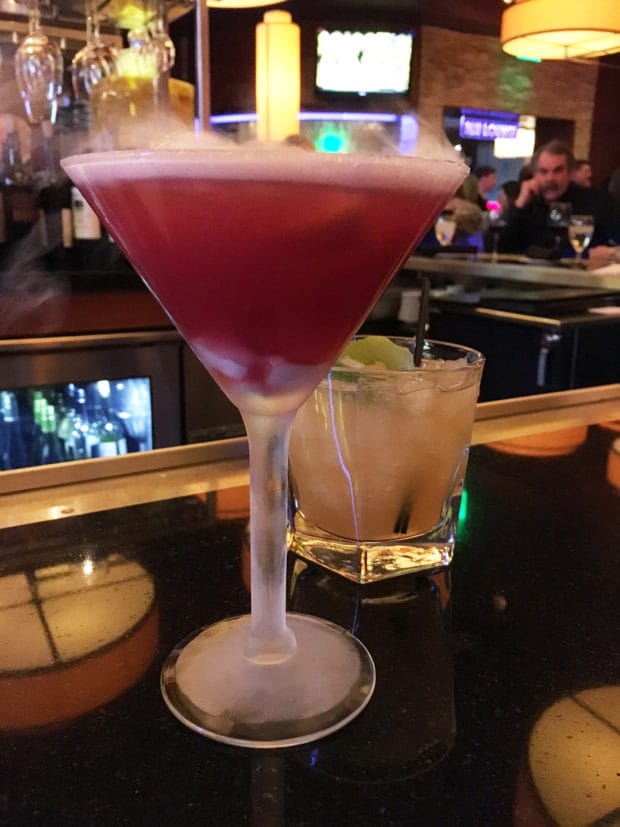 Try to grab a table on the second floor so you can take in all the nightlife sights of Larimer Square bustling below!
The only question is, when are you making your reservations…?