Washington Park is one of my favorite spots in the city as soon as the weather gets warm. Even though swarms of people descend on the park each day, there's always a cozy corner you can find all for yourself. Whether you need brunch/lunch happy hour to complement your time at the park, here's my favorite foodie haunts to get the best out of a Day Around Washington Park!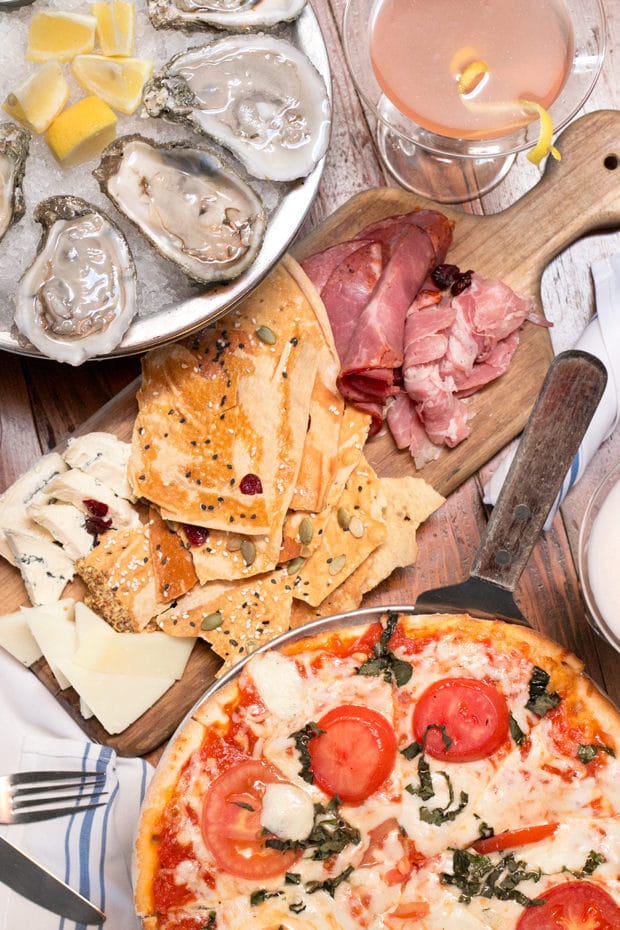 When I was in college at the University of Denver, Washington Park was one of those spots I spent hours at. The sprawling park in the middle of the city is an oasis for most city-dwellers, with giant green belts, trees, lakes/ponds and even the option to go paddle boating and canoeing.
I always loved taking a snack and some friends over to the park to read outside in my college days, to do homework or just walk around the entire park for a little (much-needed at the time, because helloooooo freshman 15) exercise.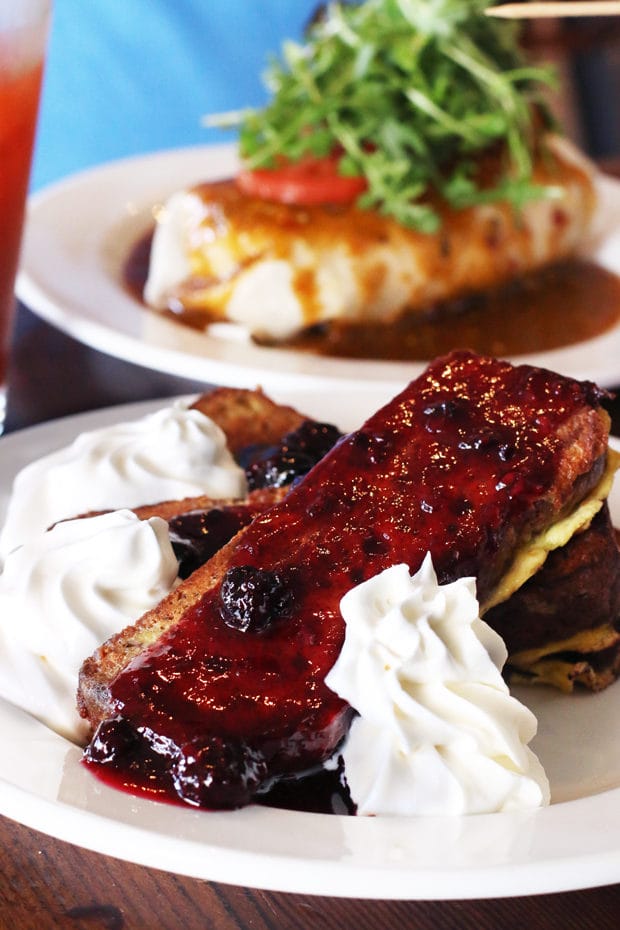 Of course, as a foodie who loves to explore different bars and restaurants (and one who needs a break from cooking all the dang time), I now like to start or end my Washington Park adventures with something delicious in the surrounding area.
Since the park is in the middle of the city, it's no surprise that there are TONS of options to indulge in from brunch to happy hour, Thai to pizza, and so much more. Today I'm focusing on a couple of my favorite spots (note: those that aren't insanely overcrowded or pretentious in any way) in the Washington Park area that you can easily walk to from the park itself.
Before You Hit the Park
If I'm going to the park to lounge, paddle boat and take in some much needed R&R, I like to start my day with brunch or lunch; which means I'm starting my day at Fooducopia.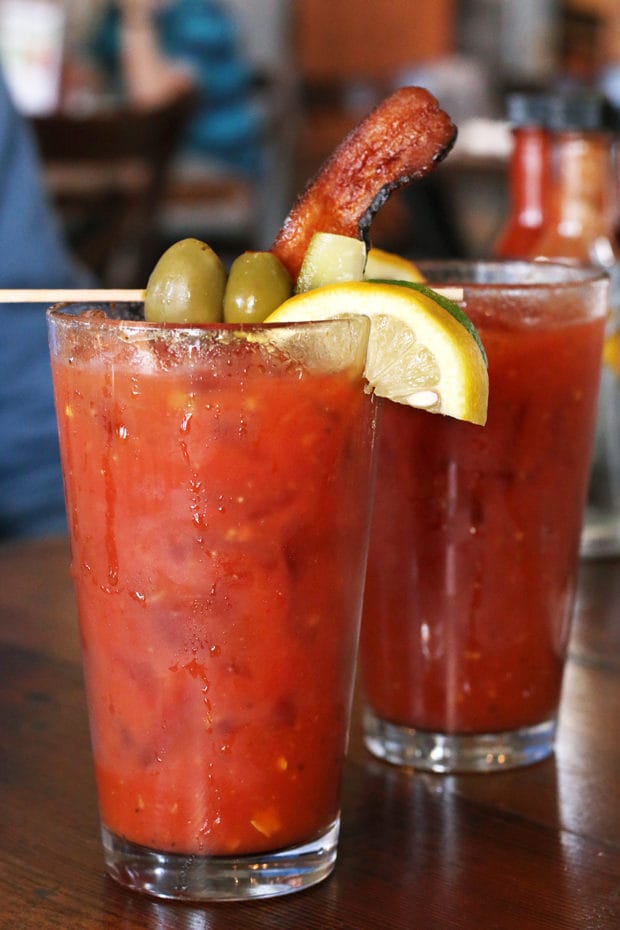 Fooducopia actually started out primarily being a local market with a small dining section, but once everyone in the neighborhood realized how freaking amazing the food is, the restaurant portion took over. One of my favorite things about this spot is that the restaurant is nestled into the neighborhood surrounding the park, instead of on busy streets dotted with competing bars, restaurants and shops. It feels quaint, removed and very local – like a little hidden gem in the urban jungle that Denver has turned into.
I must insist that you indulge in a Bloody Mary when you come here (particularly the spicy one – ask for it extra spicy if you like the heat!). The flavor is rich, sultry and thankfully isn't watered down like so many other Bloody Marys I run into. Plus you can get it with a giant piece of Tender Belly bacon (i.e. the BEST bacon EVER).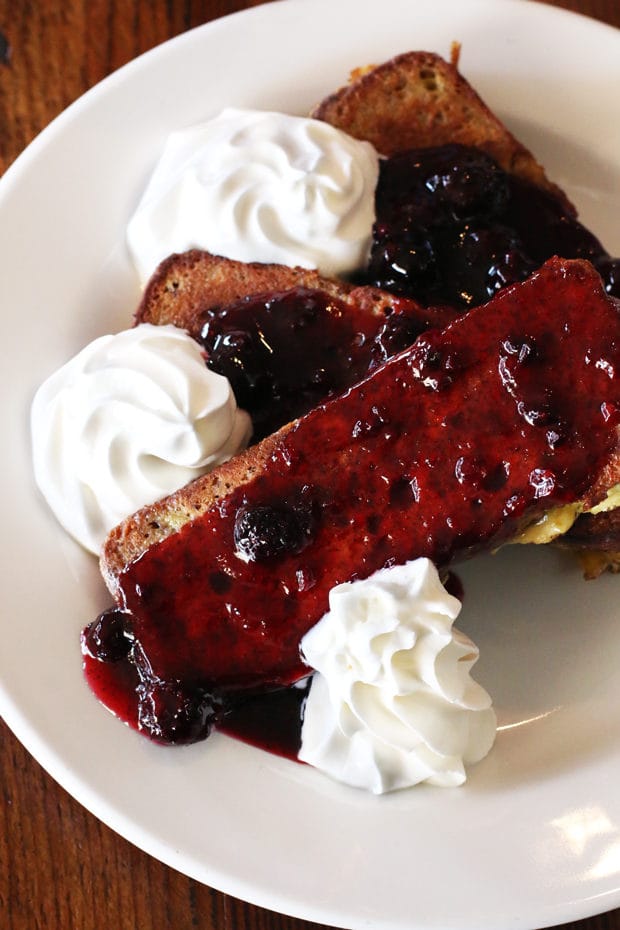 The menu is varied at Fooducopia, but they particularly boast a delightful variety of hash skillets, eggs benedict's and French toasts. The Banana Bread French toast (yes, those are pieces of banana bread you see) with the ancho berry sauce is the stuff of my banana bread-loving dreams. It had just the right spicy kick and sweetness in every bite, and the marshmallow whipped cream is something I now crave every Sunday morning.
So thanks for that, Fooducopia. 😉
If you manage to make it past the selections of hash skillets, eggs benedict's and French toasts, you'll find a breakfast burrito on the menu that should really be the front and center (in big bold letters… underlined, and italicized… with exclamation points). The first reason to fall for this giant burrito is that it's filled with Tender Belly pork that's been slow roasted all night long, along with crispy potatoes and a thin layer of egg.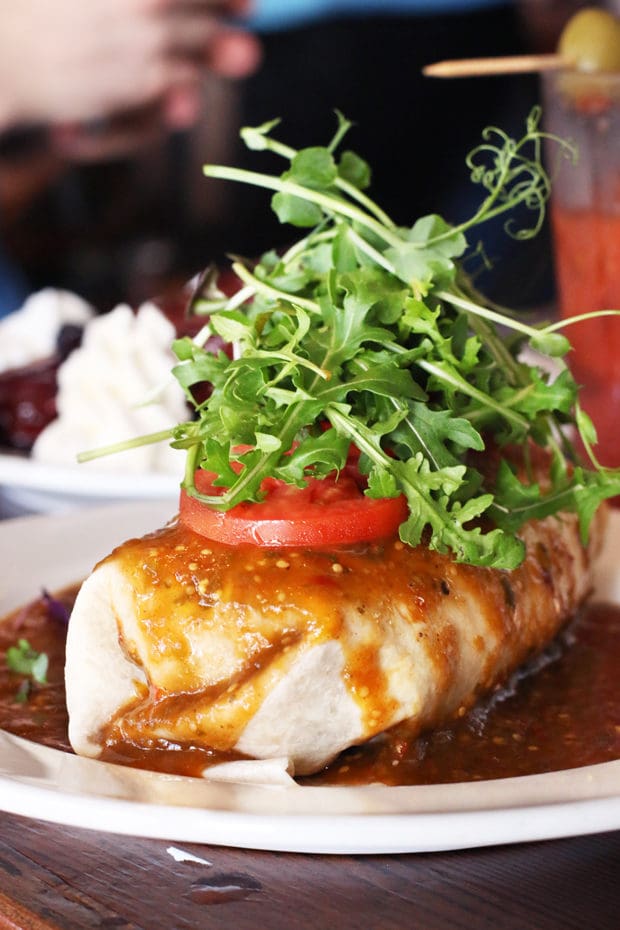 The thin layer of egg is the second reason to love this burrito, not to mention it completely blew my mind! Instead of getting giant chunks of egg in the burrito, you get the right amount in every bite because the egg is wrapped AROUND the filling just like the tortilla is on the outside. The result is a smoky, savory, perfectly balance breakfast burrito smothered in chili… YUM.
Once your belly has been stuffed, it's time to gradually meander over to the park for all your epic lounging plans. Basically, this is the way I want to spend every Sunday.
After You Hit the Park
Alternatively, sometimes I go to the park to get active (yes, this actually does happen). Whether it's playing a little volleyball or frisbee, going for a run, or really challenging my arm strength with some canoeing (this last one never technically happened, but it's a goal of mine!), you don't want to load up on food first.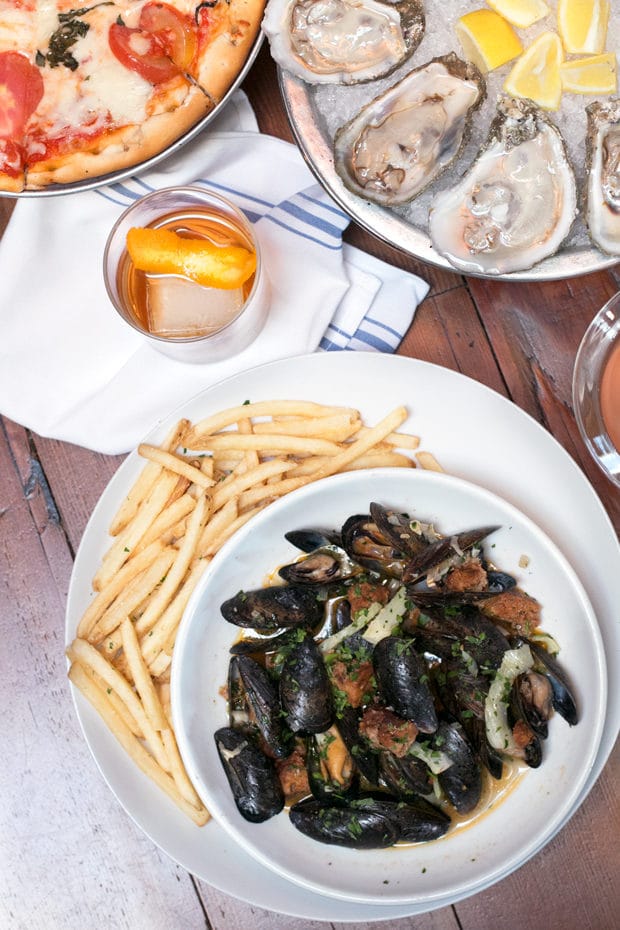 Instead, you have to save that food (and all those cocktails) for the reward at the end of the afternoon!
What better way to reward yourself than with a delightful late-afternoon happy hour full of snacks and drinks?
For this indulgence, I will forever and always point you over to Blackbird Public House just two blocks north of Washington Park (happy hour runs 3pm to 6:30pm, Monday through Friday!).
Needless to say, you can easily fill up on all the things your tummy desires at Blackbird Public House for happy hour, and you won't even have to worry about dinner! The cocktails are all spot on and the food will entice you the moment it's down in front of you. Then you take that first bite and BOOM. Happiness central.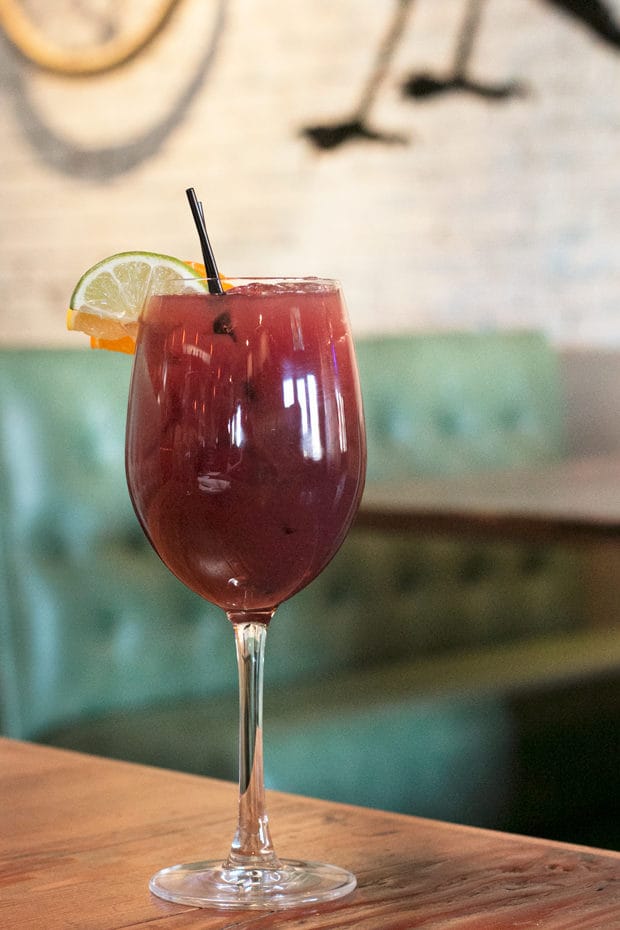 For me the standout happy hour sips here are the Sangria, the Western Slope and the Walnut Old Fashioned. The sangria isn't too fruity, but instead tart, juicy and refreshing – perfect for cooling off with after a long day in the sun. There's even a little hint of cinnamon in the drink (and guys, trust me when I say, this is a sangria dudes can get down on oh-so easily).
The Western Slope is a frothy gin cocktail with pear and bitters that tastes smooth and fresh. It's a little more fruity and it pairs REALLY well with oysters that I couldn't stop inhaling.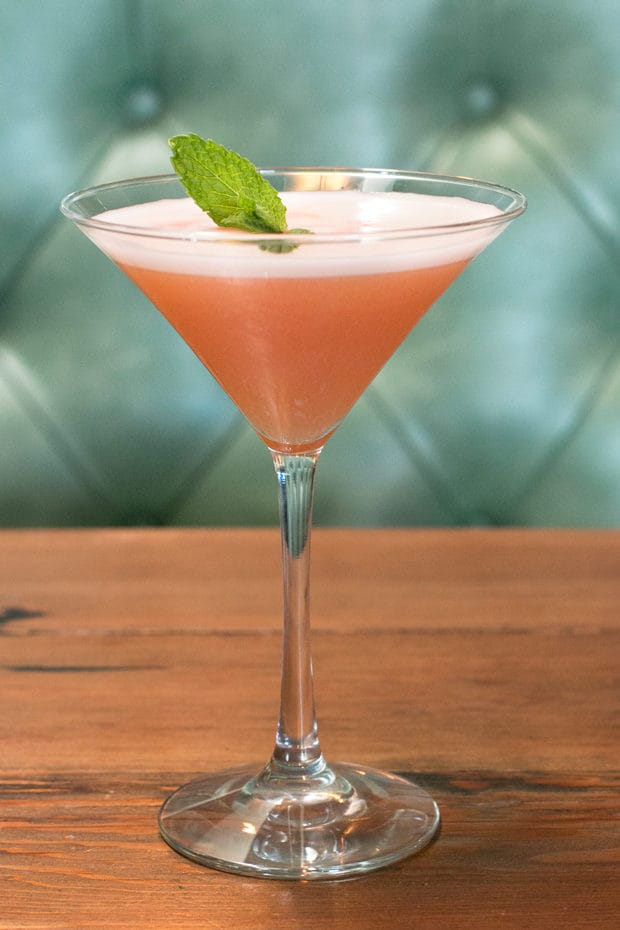 My favorite sip is the Walnut Old Fashioned. Just. YAS. It is spirit forward and the scent of walnuts tickles your nostrils as you bring the glass to your mouth. It's subtle in flavor but bold in spirit, which is my ideal kind of cocktail!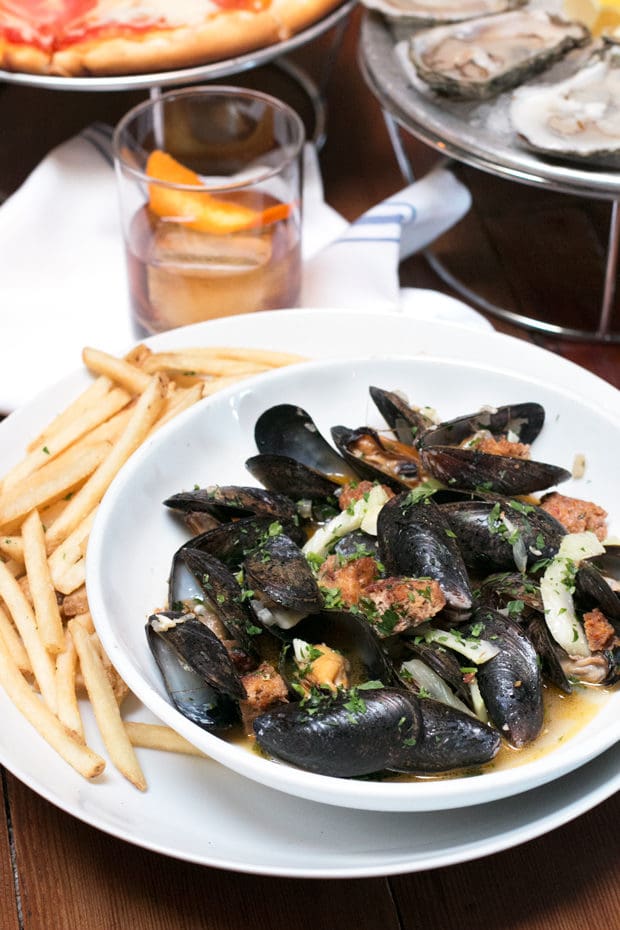 When it comes to the happy hour food, there's a smorgasbord of options. Fresh oysters go for $1 per (and are on special with that price all day Tuesdays!), you can indulge in a pizza and bottle of wine for $20, and the mussels and fries (with sausage and fennel!!!) are only $6.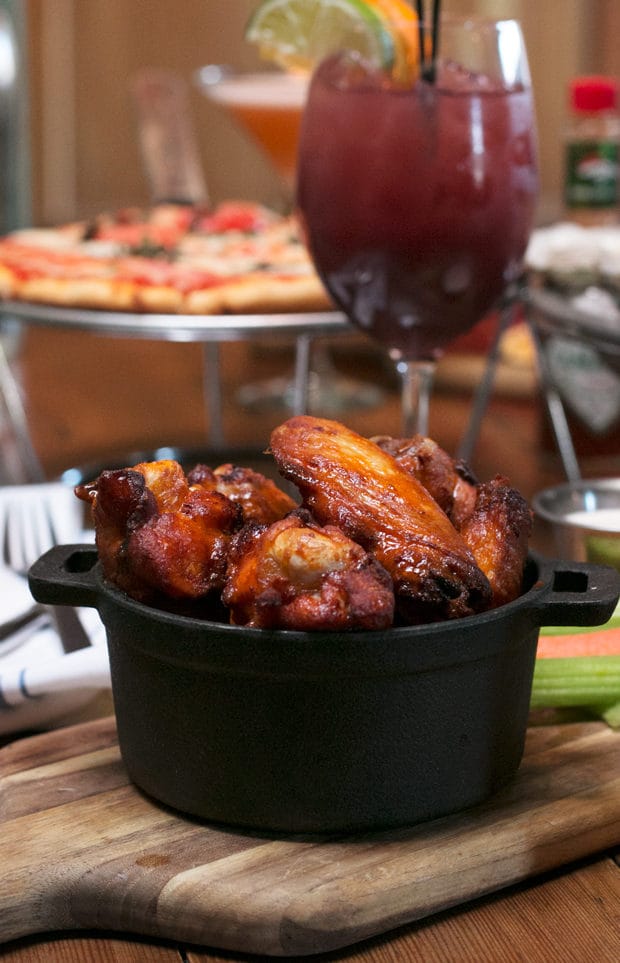 Because happy hour can be short and sweet, here's my list of favs in order of just how much I loved them:
Smoked Chicken Wings (these wings are smoked AND fried… enough said)
Mussels and Fries (the spicy, savory and briny flavors with a pile of crispy fries has become one of my fav summer meals)
Oysters (really fresh and generous in size – tough to track down in good ol' landlocked Colorado!)
Meat & Cheese Plate (loved the variety and it's much bigger than any other happy hour board I've encountered, and much higher quality)
Pizza (mastering the simplicity of a Margherita pizza is not underrated and the deal with a bottle of wine is INSANE)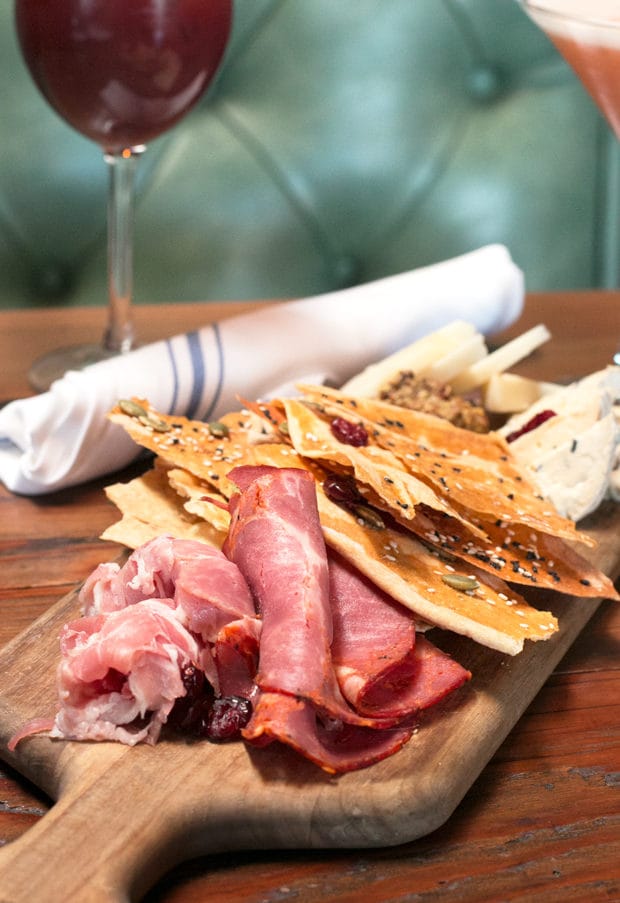 This modern neighborhood joint has everything I am looking for in a happy hour and it's got the vibe to go along with it.
So really, the only question is, are you eating before you hit the park, after, or BOTH?
Disclosure: I received a complimentary experience from Fooducopia and Blackbird Public House as part of this post. As always, all opinions are my own. Thanks for supporting the brands that support Cake 'n Knife!